Sampling has long been one of the design world's more confusing processes—for both designers and manufacturers. "When I try to explain [sampling] to people who are not in the industry, they cannot believe that the fabric industry gives away so much product—and [therefore] money—without much insight into what becomes of that resource after handing it out," says Dennis Scully, VP of sales and marketing at luxury fabric brand Castel (and host of Business of Home's podcast). "I would say a very small percentage ever comes back to you."
Each fabric, wallcovering or tile sample, also known as a memo, represents a contract of sorts between designer and client and designer and manufacturer. The manufacturer cost for each memo averages $3 to $5, but can be up to $25 or more. Andrea Rubelli, CEO of fabric brand Rubelli and multi-line showroom Donghia, says his company receives around 600,000 memo requests per year—that's 12,000 a week—which accounts for approximately 10 percent of its total operating cost.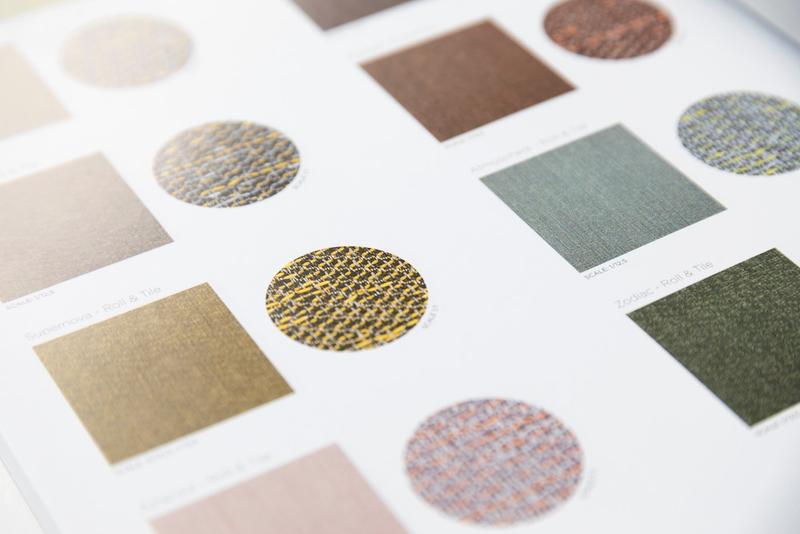 Courtesy of Jean-Philippe Delberghe
For designers, the ease of collecting those tiny squares of product depends on how close you live or work to a design center and whether you are on the radar of outside sales representatives who help keep your sample library stocked. For Adrienne Casbarian, an interior designer based in New Orleans, the closest design center is five hours away, in Houston. "By virtue of living in a smaller market, I can't just hop over to a showroom and get samples," she says. That's why Casbarian, whose firm keeps an extensive library of samples, relies on frequent visits from sales representatives who parse out samples to her team. New York–based designer Carl D'Aquino also has an immense, up-to-date library of fabrics that his firm uses. "We try to have an afternoon dedicated to reps visiting," he says. "They're doing tremendous outreach."

By virtue of living in a smaller market, I can't just hop over to a showroom and get samples.
" —New Orleans designer Adrienne Casbarian
Another pain point in the sampling system is returns. A decade ago, showroom reps billed designers, sometimes tens of thousands of dollars, for unreturned memos. Businesses like Many Happy Returns in New York were formed for the sole purpose of collecting and returning samples to showrooms, charging designers $7.75 per pound of unsorted samples, plus a $50 to $80 pick-up fee. But showrooms quickly learned that collecting the returns was more time-consuming—and damaging to their relationships with designers—than it was worth, so many no longer prioritize getting samples back. Dan Cahoon, owner of multi-line showroom Jerry Pair (with locations in South Florida and Atlanta), estimates that 80 percent of samples are returned on the honor system; at Donghia, Rubelli says about 30 percent of the memos come back, but the majority don't.
"We try to come up with ways to make it fun for people to return," says Scully. "When we send samples directly from our warehouse, we include a little postcard that encourages people to send them back if they don't need them, but we don't put a lot of effort, energy or resources into getting them back."
Philadelphia-based interior designer Mona Ross Berman can barely recall a time when vendors made a real effort to get their samples back. "I feel like I can count on two fingers my current vendors who have asked for samples back," she says. Even so, most samples still have return dates on them, says Berman—usually a 28-day policy.
Though the system is archaic, designers and manufacturers maintain that memo sampling is critical to their business and that it isn't going anywhere anytime soon.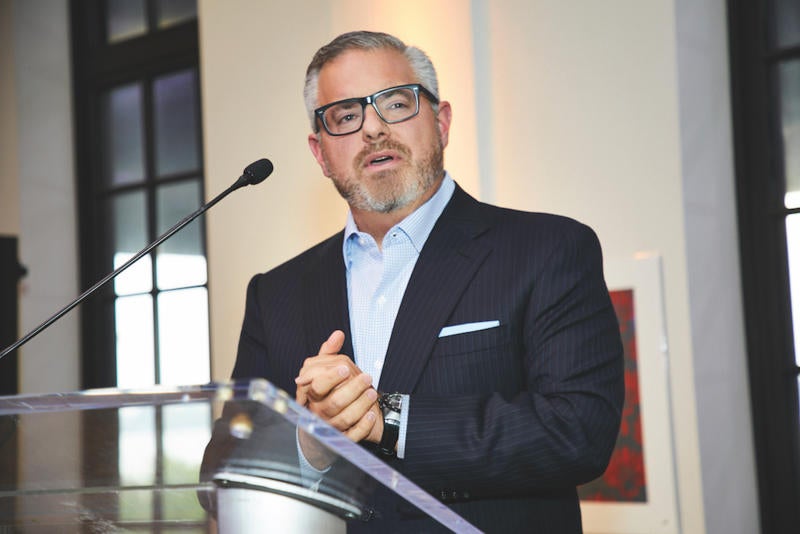 Adam Sandow, CEO of Sandow Media, has built a platform called Material Bank that he hopes will become the epicenter for library sampling, complete with a return policy. The company's website, which is still in beta, sums it up: "Order any sample by midnight (EST). Get everything in one box tomorrow morning. Always free." Material Bank shares the requesting designer's contact information with the manufacturer and the local sales rep, so they can follow up on the potential sale. "Some people wrongly think this is a fulfillment operation and it's not," he tells BOH. "This is all about driving business to manufacturers and empowering reps to make their jobs easier." With over 120 registered manufacturers (outdoing his initial goal of 50), Sandow says his expectations for the platform's early days have already been exceeded.
For the moment, Material Bank, which is still in the final stages of development, has only accepted 5 percent of the designers who have signed up. The official launch is slated for January, at which time the site will open up to more designers, including 200 major architecture and design firms who have become ambassadors.
To date, Sandow has raised in excess of $15 million for Material Bank, though he won't disclose investor names. Of the business model, he says, it's "very much like Google AdWords," where a transaction fee is billed to manufacturers for each sample that goes out to a designer. In Sandow's words, "They are only billed for success."
Though convenience is a point of pride for Sandow—who says he's already seeing more weeknight and weekend customers taking advantage of the midnight order deadline—one manufacturer told BOH that on their end, the process is still inefficient. They report paying Material Bank $27 or more per package sent to a designer, which includes one to five memos and a lot of back-end heavy lifting. "We pull the piece, cut it, sew it and put it in our inventory. Then we have to replenish Material Bank's inventory, so we pull it out of our inventory, put it in an envelope and send it to Material Bank, who sends it to the client." But they expect to streamline the process as Material Bank gains volume: "It's okay to be a little inefficient in the startup phase, [but we'll improve] as long as there is commitment from both parties going forward."
Like many designers, Nashville-based Laura Thurman recognizes the benefits of samples ("High-res images just don't cut it for some clients") but would rather not have to rely on sales representatives and vendors to procure them. While she's not familiar with Material Bank, her complaints echo the problems that Sandow is attempting to remedy. "I like to be more self-sustaining," says Thurman. "I choose to build relationships with the brands, not just the reps. I like when I can order online at any time and I can see the prices. It just makes a project easier."

I choose to build relationships with the brands, not just the reps. I like when I can order online at any time and I can see the prices. It just makes a project easier.
" —Laura Thurman
Despite the cost, designers and manufacturers know that streamlining sampling is a necessary ingredient for success. Rubelli signed Donghia up for Material Bank—in what he described as a "gentlemen's agreement"—and has been sending samples to the company for several weeks. In spite of the imperfect process, he has increased the number of memos Donghia supplies in general, noting that designers are less likely to walk into design centers than they were five or ten years ago. "To get the fabric in front of the client, you need to make more memos," says Rubelli. "So far, [Material Bank] is a brilliant system. It's a little expensive for us, but I think it will be successful."
Sandow's hopes for his new venture are equally high. "This is an unbelievably complicated and heavy lift and we know that this industry needs it," says Sandow. "The waste and inefficiency is staggering, and designers' time is increasingly limited. Given the support we are receiving, we're excited and encouraged."