It's often said that when you are the CEO of a publicly traded company, you get a report card every day from shareholders. It comes in the form of your company's stock price. If, however, you are Steven Temares, the CEO of Bed Bath & Beyond, where shares have fallen by over 50 percent since the start of 2017, you might be inclined to look elsewhere for a measure of your job performance.

The next logical place to look is usually your executive compensation package. Money talks. For Temares, the report is not good. In May, shortly after the company reported disappointing year-end earnings results for 2017, he volunteered to forego $500,000 of his nearly $4 million base salary for 2018.
In 2017, he received $14.5 million in total compensation. After speaking with shareholders, the board voted to reduce his target compensation for 2018 by $2.7 million, or approximately 19 percent. This marks the third year in a row that the board has cut Temares's pay. Since 2015, he has seen his compensation reduced by approximately 40 percent. For the math-disinclined, his targeted compensation dropped from $19.6 million to $11.8 million.
Institutional shareholders, who own the vast majority of Bed Bath & Beyond stock, were still not satisfied, however. In a highly unusual move, at last week's annual meeting, they voted to unseat longtime board member Victoria Morrison, who sits on the compensation committee.

The annual meeting was the first opportunity shareholders have had to fully voice their disappointment over the company's continuing poor earnings results. In April, the Bed Bath & Beyond reported its fifth straight year of declining profits. Since 2014, net earnings have fallen by over 50 percent.

Eager to share a more positive storyline on last week's quarterly conference call with analysts, the company decided to ask Debbie Propst, president and chief marketing officer at One Kings Lane, to join the call for the first time. Bed Bath & Beyond acquired the brand in 2016 and has big plans for its expansion.

Bed Bath & Beyond believes that in order to achieve its long-stated goal of returning to earnings growth by 2020, it must become "the trusted expert for whole home decorating." To that end, Propst is leading the effort to dramatically expand the product assortment in decorative furnishings and, as she put it, let customers know "that we are in the furniture business." As part of that effort, "We launched an in-store pilot this spring and rolled out a variety of furniture vignettes in 78 Bed Bath & Beyond stores across the Pacific Northwest, West and mid-Atlantic regions of the United States."

Propst also pointed out, "We have added more than 78,000 decorative furnishing SKUs to the Bed Bath & Beyond website during fiscal 2017, and year-to-date through the end of the first quarter, we have added about 24,000 more decorative furnishing SKUs." Propst said that she and her team are developing several proprietary decorative furnishings brands that they plan to introduce in fiscal 2019, including a One Kings Lane "diffusion brand," which will be sold exclusively at Bed Bath & Beyond.
What about the high-end? Propst shared, "One Kings Lane serves as our higher-end assortment offering within furnishing, and we have been actively expanding the total offering with an additional 49,000 SKUs added year-over-year. Our private label, One Kings Lane collection, has more than doubled since the beginning of 2017. During the first quarter of this year, we also added art and paints, and in July, we will be adding wallpaper to the existing assortment of furnishings in the collection." Among the other initiatives Propst noted are the brand's new brick-and-mortar expansion in SoHo, which will open this fall and will include design services.

Furniture and decorative furnishings is a highly competitive space, both online and off. Not only is Bed Bath & Beyond going up against deep-pocketed competitors like Amazon, Wayfair and Williams Sonoma, but it is also trying to reinvent its merchandising and product assortment. It was heartening to hear that the One Kings Lane integration is beginning to show some traction. Still, with the CEO's compensation package continuing to face scrutiny from shareholders and the stock price lingering at multiyear lows, it's clear that more pressure from outside forces is still to come.
____________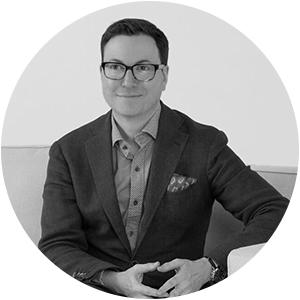 Dennis Scully is the host of the weekly BOH podcast, where he explores the changes and challenges facing the interior design community through interviews with industry thought leaders, entrepreneurs and creatives. He is also the vice president of sales and marketing at luxury textiles company Castel. Scully was previously a business development consultant for major trade brands, and has held sales and marketing roles at Domino, Waterworks and Twill Textiles. In his Market Watch columns, Scully calls upon his background as an analyst and long-time securities trader as he explores the ins and outs of the home industry's publicly traded businesses.
Disclaimer: The author does not hold shares of the companies featured in this column at the time of the story's publication. The views, thoughts and opinions expressed here belong solely to the author, and do not necessarily reflect those of BOH. The material is for informational purposes only, and does not constitute any form of financial advice.