Once upon a time, Bed Bath & Beyond was the nation's leading home goods retailer. Hard to imagine that in the age of Amazon and Wayfair.
It all began when Warren Eisenberg and Leonard Feinstein opened a small linen shop called Bed 'n Bath in Springfield, New Jersey, in 1971. They transformed it into a 1,500-store behemoth that would ultimately become Bed Bath & Beyond. An early iteration of big box retailing, their stack-'em-high-and-watch-'em-fly merchandising approach, combined with a floor plan designed to make shoppers snake through every square foot of selling space before reaching the checkout line, had consumers buying bath towels and kitchen gadgets like never before.

As of last Friday, Bed Bath & Beyond shares had fallen to their lowest levels in nearly 10 years.
At the height of the company's valuation (the end of 2013), Bed Bath & Beyond had a market capitalization of over $16 billion. Then the steady flow of visitors to shopping malls around the country, home to many of Bed Bath & Beyond's biggest stores, began to slow. As consumer shopping habits shifted online, the company was ill-prepared to make the adjustments necessary to transform itself into a nimble and tech-savvy omnichannel retailer. Its website wasn't ready, its supply chain wasn't ready, and many of its customers began to feel as though its product assortment no longer offered enough reason to come into the stores.

What followed over the next five years was a relentless decline in the company's operating margins, comparable store sales, and, most significantly for investors, the price of its shares. As of last Friday, shares of Bed Bath & Bath had fallen to their lowest levels in nearly 10 years. Trading near $17 a share, the stock has lost 75 percent of its value in just the last three years. Over $13 billion of the company's market capitalization has been wiped away.

Bed Bath & Beyond's deteriorating financial state has caught the attention of the nation's two biggest bond rating agencies, Moody's and Standard & Poor's. Both have seen fit in recent months to downgrade the outlook for the company's ability to repay its long-term debt. Standard & Poor's lowered the rating to just one notch above junk status, suggesting that the company showed no signs of being able to slow its decline.

On April 11, as Bed Bath & Beyond reviewed its most recent financial results with analysts, it dramatically lowered its earnings guidance for the year ahead. Analysts had been expecting the company to earn $2.76 a share in the coming year, but the company stated that it was more likely to earn between $2 and $2.50 a share. Furthermore, it explained that it is looking past 2018 and 2019 and instead targeting 2020 as when it will finally be able to show an improvement in its earnings.

CEO Steven Temares explained that by 2020, "We will have a merchandise assortment that is substantively and meaningfully differentiated, that could be made available in all channels and from all concepts, that could be fulfilled from a common distribution network, and we will be known for the whole home represented in part by deep presence in decorative furnishings."

Bed Bath & Beyond missed a major opportunity to meaningfully move into furniture and decorative furnishings years ago. It would have allowed the company to offer a wider assortment of merchandise and services, and more specialized products that would carry higher margins. Its acquisition of One Kings Lane in 2016 was meant, in part, to help catch up. Hoping to incorporate the best of what makes OKL such a popular destination for designers and consumers alike, and scale it across the massive Bed Bath & Beyond network, however, is proving far more challenging than the company had hoped.

OKL built a legendary brand by curating great product and content. Bed Bath & Beyond built a retail empire by stacking towels from floor to ceiling. They are two inherently different cultures, but each can benefit from what the other has to offer. They don't have much time left to figure it out, though, and in the current market environment, they certainly don't have until 2020.
Large institutions, which own the vast majority of shares, may soon lose patience with management and its inability to show meaningful signs of progress. The company's co-founders, who serve as co-chairmen of the board of directors, are now both over 80 years old, and many on Wall Street wonder how much longer they will wish to remain involved.
Rumors circulate regularly that an activist investor is building up a stake in the company with the intention of stepping in to turn the situation around, but so far, no savior has emerged. New faces at the board of director level seems the most likely catalyst for meaningful change. The clock is ticking.
____________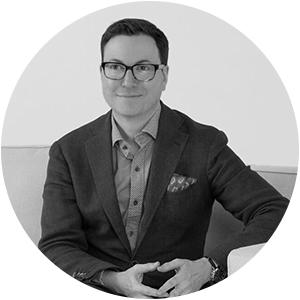 Dennis Scully is the host of the weekly BOH podcast, where he explores the changes and challenges facing the interior design community through interviews with industry thought leaders, entrepreneurs and creatives. He is also the vice president of sales and marketing at luxury textiles company Castel. Scully was previously a business development consultant for major trade brands, and has held sales and marketing roles at Domino, Waterworks and Twill Textiles. In his Market Watch columns, Scully calls upon his background as an analyst and long-time securities trader as he explores the ins and outs of the home industry's publicly traded businesses.
Disclaimer: The author does not hold shares of the companies featured in this column at the time of the story's publication. The views, thoughts and opinions expressed here belong solely to the author, and do not necessarily reflect those of BOH. The material is for informational purposes only, and does not constitute any form of financial advice.