Millions of potential new users are now able to use Wayfair's 3-D room visualization tool that recently debuted for use on Android phones.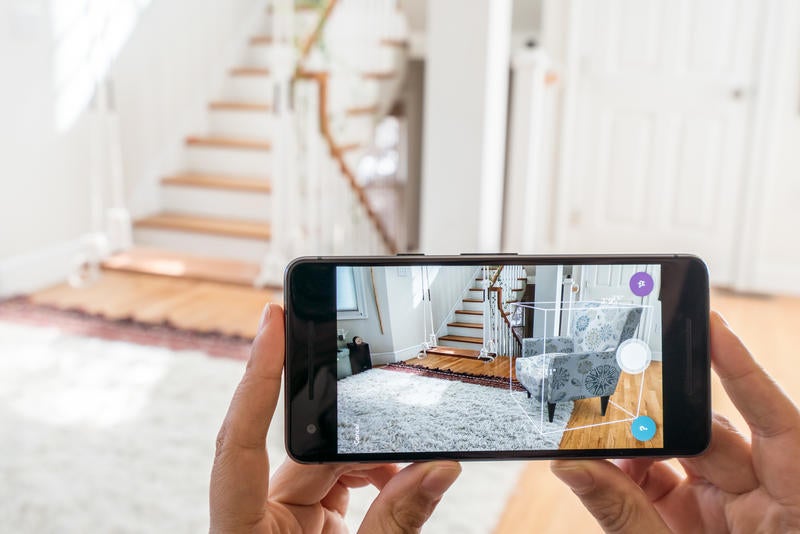 "At Wayfair, we're continually developing innovative technology features that make shopping for your home—from your home—not just easier, but preferred," said Steve Conine, the company's co-founder and co-chairman. "Leveraging augmented reality, the Wayfair app allows shoppers to transform their homes into virtual showrooms, allowing them to see their favorite products up close and at every angle—all in their very own space. We're excited to make this innovative capability available to our customers across tens of millions of Android devices."
With the View in Room 3-D feature, users can view furniture and decor in their own homes and shop the app's 3-D product listings. Wayfair's View in Room 3-D mobile app feature was built with ARCore, Google's augmented-reality platform, for use with the Android.
The feature had previously been made available to Apple iPhone users. Wayfair is among a number of brands—think: IKEA, The Mine (formerly ATGStores.com), Houzz and others—using virtual reality, augmented reality and other tech innovations to enhance the shopping experience.
"We knew early on that augmented reality had the potential to completely transform the way people shop for their homes, and as it's quickly moved toward mainstream adoption, we're excited to have played an integral role in shaping the experience for millions of shoppers," said Conine.
"The launch of ARCore brings the power of augmented reality to even more consumers, and we're proud to deliver a useful and practical application of this innovative technology to our customer."
Wayfair isn't the only big-name brand to launch an ARcore app in recent days. Online retailer Overstock.com also announced the latest versions of its Android mobile app.