Viyet, the digitally native marketplace for furniture and decorative objects, relaunches today as Sotheby's Home—an expansion of the Viyet platform, creating what the brand claims is the only e-commerce space to sell showroom pieces right next to peer-to-peer sales. Spearheading the relaunch is Elizabeth Brown, who transitions from CEO of Viyet to CEO of Sotheby's Home.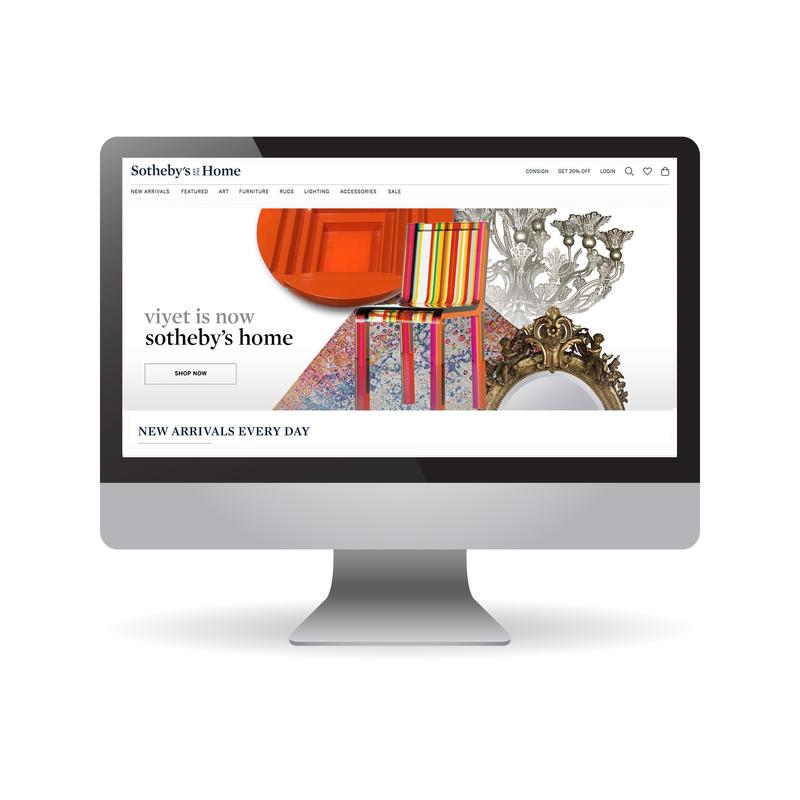 Courtesy of Sotheby's Home
Sotheby's acquired Viyet in February to complement its auctions and private sales for buyers; the new platform goes one step further, enabling design aficionados and collectors to purchase furniture, art and home decor from each other as well as Sotheby's brand partners. "Since the acquisition, we've seen tremendous growth, and we're thrilled to be taking the next step in the evolution of the brand with the launch of Sotheby's Home," says Brown, who helmed the brand's integration.
In May, Viyet hired Alexandra Ashton Gilbert as vice president of sales and merchandising for 20th century and contemporary design to grow its network of dealers, galleries and trade consignors. "Since February, we've seen web traffic to Viyet.com has increased over 200 percent, doubling monthly revenue, and have also forged new relationships with over 60 galleries, showrooms and brands, with recent partners including Aerin, Theodore Alexander and Dessin Fournir, Magen H Gallery and Donzella Ltd."
The relaunch is in keeping with that vision, while also allowing consignors the ability to have a hand in every benchmark of the selling process—from curation and photography to moving and delivery. "Sotheby's Home will feature an expanded library of offerings for home decor needs, offering everything from a beautiful table or couch to lighting and accessories, with a focus on new categories including prints, photography and contemporary art," Brown tells Business of Home. "The launch of Sotheby's Home also expands Sotheby's growing e-commerce portfolio, which includes a robust program of live and online-only auctions, as well as Sotheby's Wine, providing greater access...across categories for customers."