Yesterday, e-design platform Modsy introduced Live Swap, the first tool in 3-D design technology to let users speedily swap furniture and shop product all from within their photorealistic room renderings. Live Swap was created to meet consumers' demand for more flexibility, allowing them to swap furniture and decor in 40 seconds or less.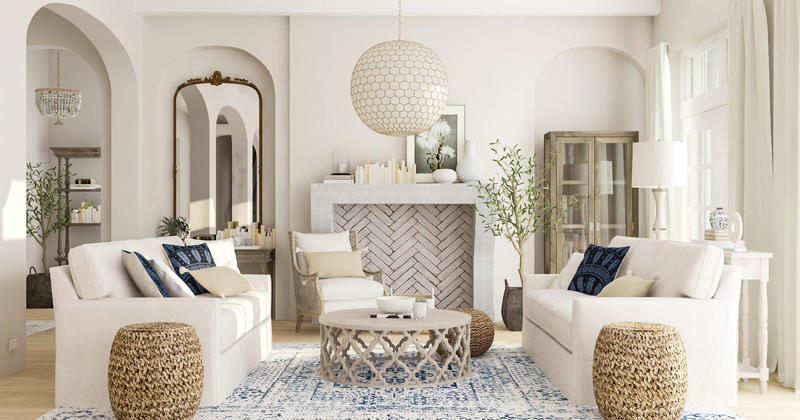 With Live Swap, customers working on digital design projects can click to add items from Modsy's inventory to their rooms. And with the service's 3-D Style Editor, another tool that launched out of beta at the same time as Live Swap, users can change room layouts and move and delete products.
"While customers have loved the 3-D editing ability, we also knew that many customers wanted to make simple swaps in 2-D and didn't need the full functionality of 3-D," CEO and founder Shanna Tellerman tells Business of Home. "It sounds simple to make an individual product swap, but we wanted to maintain the full photorealism of your design and this is super complex behind the scenes."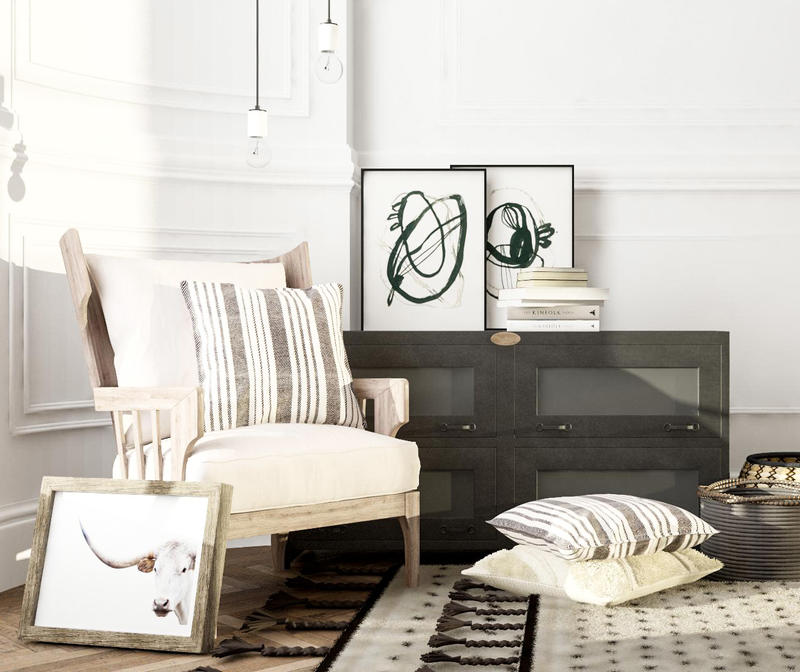 Since its founding in 2015, Modsy has maintained steady growth, and in 2018 alone, it reported that its customer base grew 500 percent—a sign that the brand's investment in 3-D tech is working. So far this year, nearly two-thirds of Modsy customers used the 3-D Style Editor, and 37 percent of those users were designing living rooms, per a trends report recently released by the brand. (Another noteworthy finding: Fake plants, of all things, "dominated [buyers'] shopping carts," which Modsy attributes to the ability to "get that jungalow look without the effort.")
The new tools are designed to offer professional-grade services at an attainable level and complement the brand's existing services, which offer customers two customized design concepts (or renderings). To create or modify a 3-D rendering from Modsy, one need not have any skills in AutoCAD. Customers who prefer a one-on-one interactive experience still have access to Modsy's team of stylists, who use a slightly more complex version of the same tools.
"When I first had the idea to create Modsy, I knew I wanted the designs to feel extremely real—as if your home had become a beautiful shoppable catalog, not looking at a computerized render or mockup," says Tellerman. "My background is in 3-D graphics, so I always had an understanding of what technology and skills needed to be put into play in order to make Modsy come to life."
Last May, Architectural Digest's Clever partnered with Modsy to offer two packages: one at $69 per room that provides two designs, and one for $199 per room that provides two designs plus dedicated access to a Modsy stylist. Among the retailers offering products through the platform are CB2, Anthropologie and Blu Dot. Modsy also already had collaborations with retailers Crate & Barrel and CB2 previous to the partnership with Clever.
"It has been extremely important since day one at Modsy that imagery was aspirational but attainable for our customers," says Tellerman. "We're the only service that offers this level of realistic personalization, and I'm so proud of what we've built."