By Katy B. Olson
Anthropologie is coming home. Opening two stores with a greater home focus this spring, the retailer is expanding its influence in furniture and decor. The expansion comes at a time when Anthropologie's parent company, URBN (Urban Outfitters Inc., which also runs BHLDN, Free People, Terrain, Urban Outfitters and Vetri Family), reported a decrease in retail segment net sales at Anthropologie Group. As NASDAQ noted earlier this month, retail segment net sales fell 4.4 percent at Anthropologie, a drop attributed to lagging performance in women's apparel and accessories. But URBN has plans to open 19 new outposts over the fiscal year 2018, including four new Anthropologie locales.
Home is an area of huge growth, and a key focus. "I'm proud to report Home continues to realize double digit sales growth over nine sequential quarters, with nearly half of our sales coming through digital," David McCreight, the brand's CEO of Anthropologie Group and president of URBN, shared during the first quarter earnings call on May 16.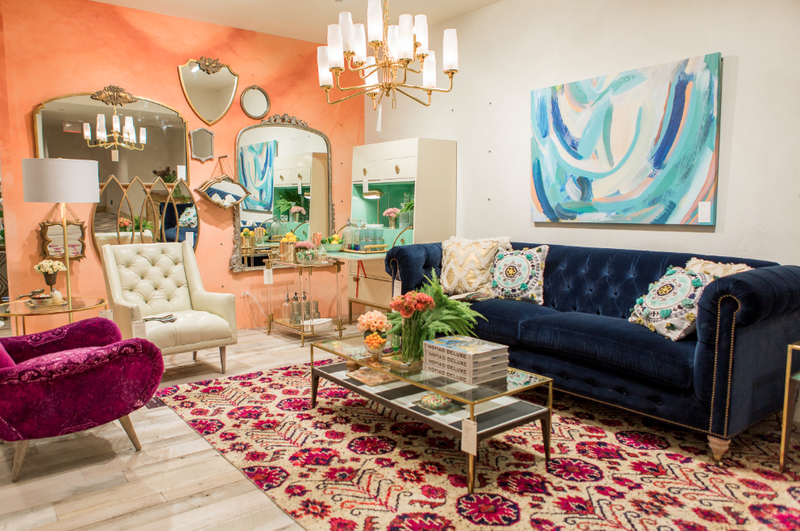 The new Anthropologie outpost at 195 Broadway in Manhattan provides a brief glimpse of the more home-focused Anthropologie & Co.'s debuting features, among them: floor-to-ceiling room vignettes, a design center and a home stylist. And the Westport, Connecticut, Anthropologie & Co. (59 Post Road East) is casting what's perhaps the brand's brightest East Coast spotlight on all things interior.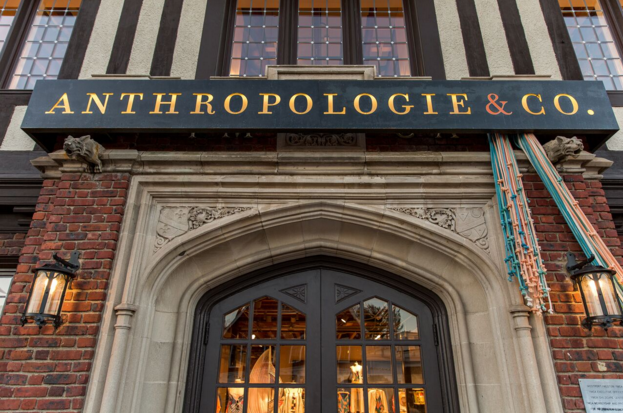 '
s Tudor exterior is landmarked
The Financial District locale is the fifth in New York City; spanning 12,000 square feet of space in a historic building with landmarked neoclassical architecture, it's outfitted with Doric columns, 17-foot coffered ceilings and marble finishes. New to the location are a design center, offering styling services, and four living room and bedroom vignettes, replete with the brand's custom upholstered furniture collection.
The Westport location is in another historic setting: the Bedford Mansion and adjacent firehouse, formerly the Westport Weston Family YMCA. The store measures almost 25,000 square feet, featuring a restaurant, the seasonal-menu-driven Amis Trattoria; a beauty boutique; and a wider range of the apparel for which the brand is known. Oh, and home: a furniture showroom and design center—outfitted with 13 full dining rooms, living rooms and bedrooms comprised of pieces from the brand's range of custom furniture, spanning hundreds of shapes, fabrics and color choices—are a central focus of the space, which is more than three times the size of Westport's former Anthropologie location.
Architecture is often Anthropologie's jumping-off point for store design. "We seek out distinct architectural spaces in which to create one-of-a-kind customer experiences," Missy Peltz, Anthropologie's chief creative officer, tells EAL of where her team begins when it comes to scouting for new shops. "Our design team visits each location prior to designing the store to get a sense of the surrounding architectural language. Each study may inform the design to a different degree."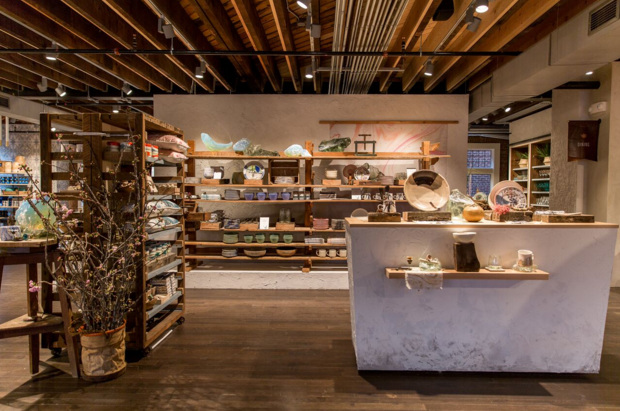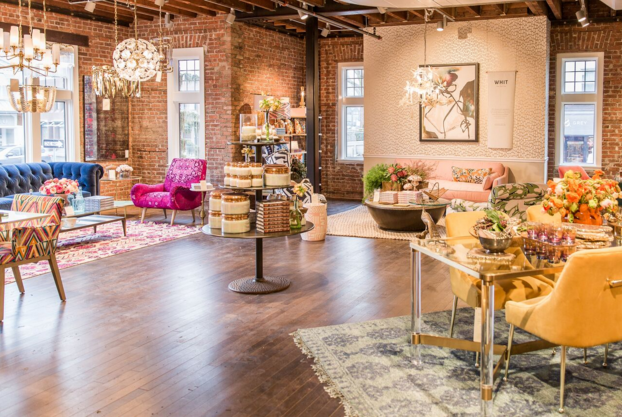 The team's approach is a targeted one. Each store is designed around both the building's architecture and its clients, explains Peltz. "It's important our customer feel at home, engaged and inspired. It has always been our goal for our stores, regardless of their size. We curate each experience to be unique to their specific market."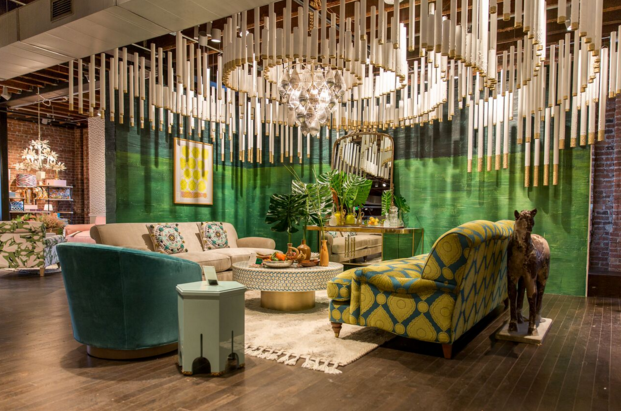 The brand first launched furniture as well as its House & Home publication in 2014; it previously worked with Vanguard but currently uses another, undisclosed North Carolina-based benchmade furniture company.
Its first Westport location opened 10 years prior, in 1994; Terrain, its garden/outdoor sister brand, opened in 2012 and still has a freestanding Westport store, in addition to two shop-within-a-shop locations. But this is only the sixth outpost of Anthropologie & Co, which differs from Anthropologie in that it spans categories beyond clothing, including furniture, decor and cosmetics. Other locations include King of Prussia, Pennsylvania; Portland, Oregon; and Newport Beach, Palo Alto and Walnut Creek in California.
"What we have learned about the Anthropologie & Co. stores," continues Peltz, "is that because of their larger format, you have to be more intentional and prescriptive with the layout and messaging, while still maintaining a sense of wonderment. This is paramount to the customer experience, since there is more ground to cover and there are more categories to see."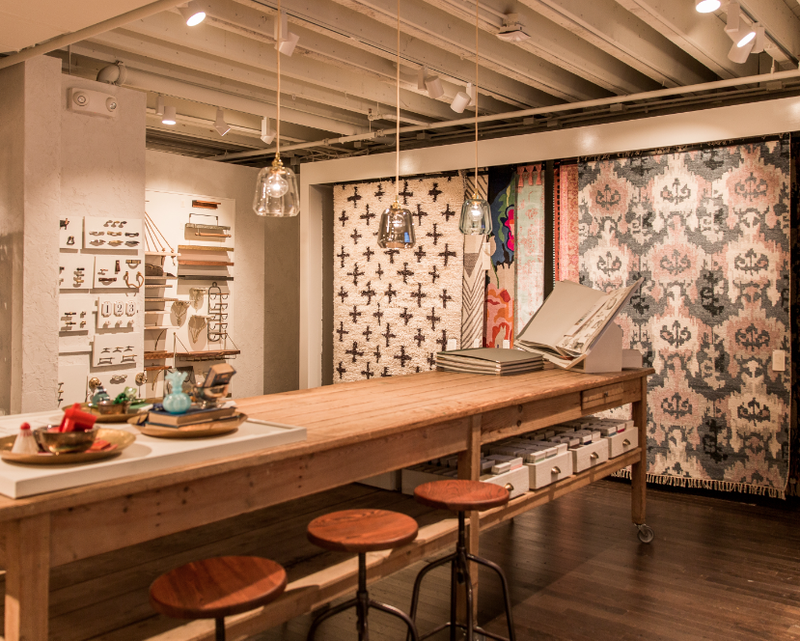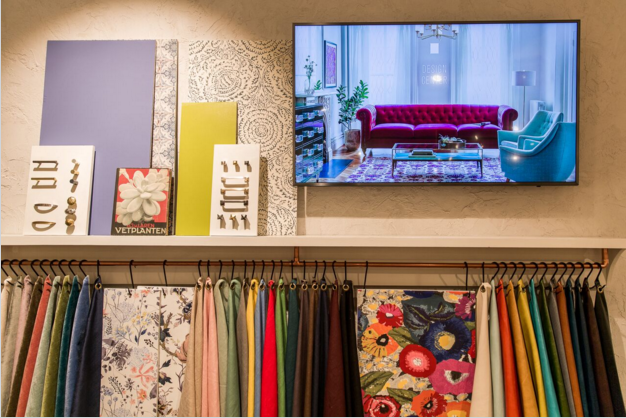 "When we first conceived of the Anthropologie Group concept, this was one of the prototypical types of locations where there's incredible community, a deep sense of architectural 'place' and reach in the community, and our ability to come in and participate," McCreight explained during a tour of the store, as reported in local newspaper THE HOUR. "People ask me, 'What is Anthropologie & Co.?' For us, it is really the fullest expression of the brand."