If, like Bed Bath & Beyond CEO Steven Temares, you've been making millions of dollars a year while driving your company's share price into the ground, the last thing you want to hear is that a Schedule 13D with your company's name on it has been filed with the Securities and Exchange Commission.

The 13D is a form that must be filed within 10 days of any person or group acquiring a 5 percent ownership of a company's stock. Sometimes the intentions behind building up such a position are passive: A large hedge fund, for example, might want to make a meaningful, long-term investment. (Think Warren Buffet buying up shares in Apple or Bank of America.) More often, however, the 13D is filed by an activist investor group that thinks that the company's stock is undervalued due to mismanagement.

Usually the activists will have a couple of candidates they would like to propose for the board of directors at the next annual meeting, as well as a few proposals to cut costs or spin off of one of the company's divisions. In the case of the activist investors who have recently shown up at the doorstep of Bed Bath & Beyond, however, it would seem the spinoff they have in mind is nothing less than the entire board of directors, including and perhaps most especially, the aforementioned CEO.

On March 26, three activist funds—Legion Partners Asset Management, Macellum Advisors GP and Ancora Advisors—released a statement that they had collectively acquired beneficial ownership of approximately 5 percent of BBBY (the company's ticker symbol) and were announcing their nomination of 16 "highly qualified" independent candidates for election to the board of directors. They made their motivation clear: "The Investor Group believes the magnitude of value destruction, coupled with the board's self-enriching mindset as evidenced by its excessive pay packages and failure to hold itself and management accountable, necessitate a change in a majority of the board at the annual meeting."
Using that most potent of weapons, the truth, the statement pointed out: "CEO Steven Temares has overseen the destruction of more than $8 billion in market value over his 15-year tenure, with total shareholder returns of negative 58 percent. Since early 2015, the stock has lost over 80 percent of its value." Taking aim at BBBY's founders, who have been on the board for 48 years, the statement went on to point out: "CEO Steven Temares, co-executive chairmen Warren Eisenberg and Leonard Feinstein have received over $300 million in total compensation over the past 14 years during which time shares have underperformed the company's proxy peer group by 801 percent."

Since April 2, 2003, when Temares took over as CEO, shares of BBBY are down 58 percent. During that same period, BBBY's proxy peer group, a collection of similar large retail stocks, is up 742 percent; the S&P 500 index, a broad measure of the stock market's performance, is up by 342 percent.

The investor group also pointed out, with some concern, that since 2012, BBBY has made seven acquisitions—Decorist, Chef Central and One Kings Lane among them—with none of them contributing to a turnaround of the company's fortunes.

The retailer has revealed little regarding the performance of these various brands. But in its year-end earnings report just last week, BBBY saw fit to write down their value by $510 million in a goodwill and trade-name impairment charge, resulting in a loss for the year of $137.2 million versus a profit of $424.9 million the year before. (A goodwill impairment charge is a balance sheet adjustment that sometimes becomes necessary if the value of an acquired asset isn't maintaining its value as planned. For a more thorough refresher, revisit our coverage of RH's own goodwill impairment charge last April.)

News of the activist interest in BBBY sent its shares soaring more than 20 percent on the day, as one Wall Street firm after another quickly upgraded their position on the stock. Many seemed hopeful that even if the replacement of the entire board is a long shot, perhaps at last a change at the top might finally be coming. Long-suffering shareholders should soon learn their fate. The annual meeting will likely be in the next two months, and it promises to be one for the ages.
____________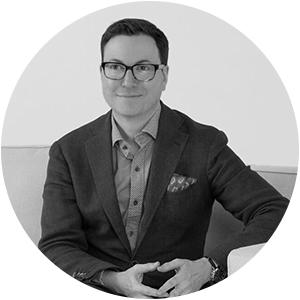 Dennis Scully is the host of the weekly BOH podcast, where he explores the changes and challenges facing the interior design community through interviews with industry thought leaders, entrepreneurs and creatives. He is also the vice president of sales and marketing at luxury textiles company Castel. Scully was previously a business development consultant for major trade brands, and has held sales and marketing roles at Domino, Waterworks and Twill Textiles. In his Market Watch columns, Scully calls upon his background as an analyst and long-time securities trader as he explores the ins and outs of the home industry's publicly traded businesses.
Disclaimer: The author does not hold shares of the companies featured in this column at the time of the story's publication. The views, thoughts and opinions expressed here belong solely to the author, and do not necessarily reflect those of BOH. The material is for informational purposes only, and does not constitute any form of financial advice.
Homepage photo: Shutterstock.com