This is not the design-in-a-box service of yesterday. Decorist's Celebrity design package is partnering digital clients—albeit remotely—with the design industry's household names. (Think: India Hicks, Consort, Celerie Kemble, Brian Paquette, and Estee Stanley, for starters.) What does the service, which was bought by Bed Bath & Beyond last year, mean for designers? Read on to find out what you need to know.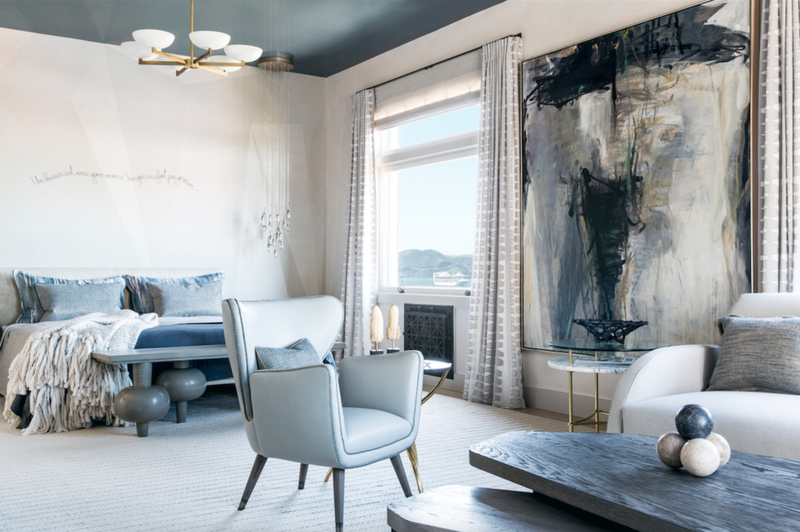 Decorist offers three levels: Classic, which is the most popular and clocks in at $299 per room ("Instagram-worthy style that doesn't equal high price," so reads the tagline). The next level up, and the second-most popular, is Elite, which pairs clients with "seasoned talent" who have five or more years of design experience. And Celebrity, the third and final level, costs $1,299 per room and delivers two initial moodboards to review, one design concept and accessory board, a final room design and floor plan, an online shopping list, complimentary purchasing service, direct messaging with the designer, and a 30-minute call with a project manager.
Just because clients have the cash, however, does not mean they are guaranteed their favorite designer. Currently, there are wait lists for Chloe Warner, Kriste Michelini and 30 Collins. Some are even sold out: Estee Stanley, Allison Bloom, Jeremiah Brent, Campion Platt and 11 others are not taking new clients.
Designing remotely, such as via an online package, poses both challenges—and, in some cases, certain unexpected rewards. Decorist Celebrity-level designer Tineke Triggs says of her philosophy: "With online design services, we don't curate, we decorate—and there's an important difference. In decorating, we can help a homeowner select furnishings that will make their house look 'finished.' But when we curate through our [offline] custom design projects, the designs are full of personal touches, vintage pieces, family heirlooms, treasures from their travels, etc. The end result is a design that deeply reflects the personality of the homeowner, and it's a much more high-touch service."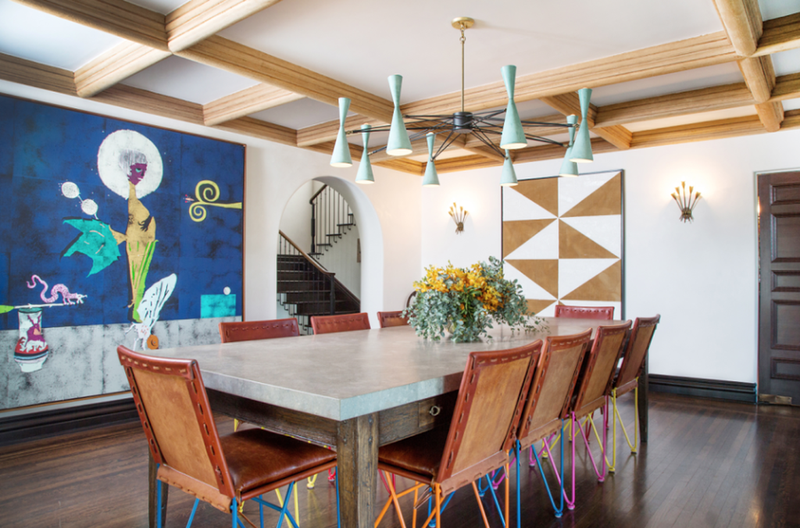 Online design's fast pace and room-based structure, however, can lend itself to its own sort of innovation. Designer Lauren Nelson tells EAL of her experience, "The short-term nature of these types of projects appealed to me, as we typically work on large, one- to two-year-long projects involving renovations and decorating entire homes. Designing just one room with a set budget and parameters sounded so easy, and fun."
Gretchen Hansen, founder and CEO of Decorist, says she launched the program in 2014 with the debut of the company's San Francisco Showhouse. (Decorist is currently planning its next showhouse.) "Tamara Honey, Will Wick and 30 Collins were our first designers to come on board, with each of them designing a room in the showhouse. The Celebrity designer availability fluctuates according to their schedule," says Hansen. "We think that good design should be accessible to anyone, no matter where they live. With Decorist, you can live in Chattanooga and hire a fabulous designer in New York, even someone like Celerie Kemble, and you don't need to have a trust fund to do so."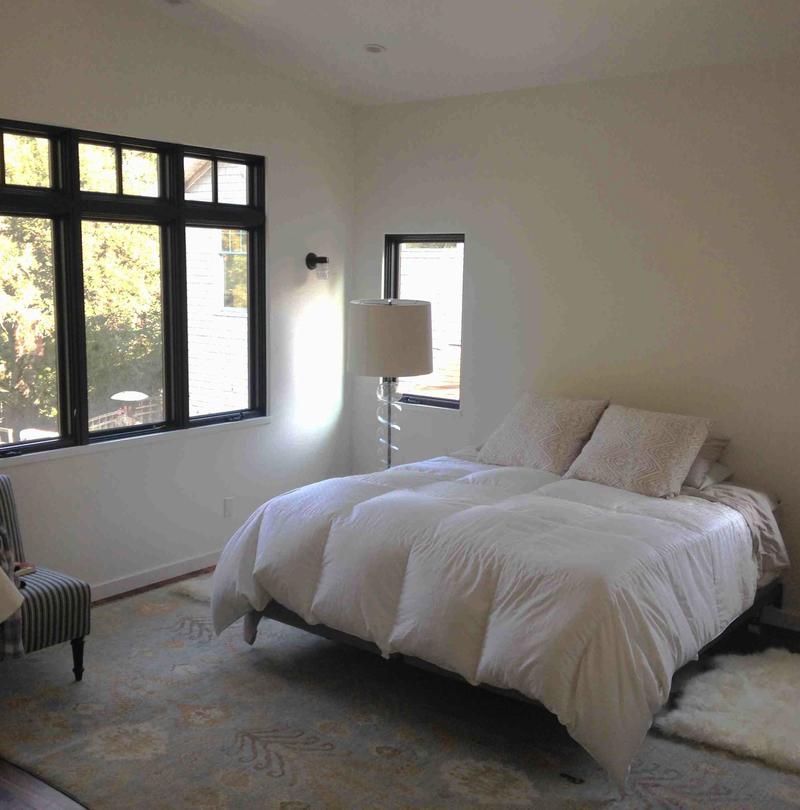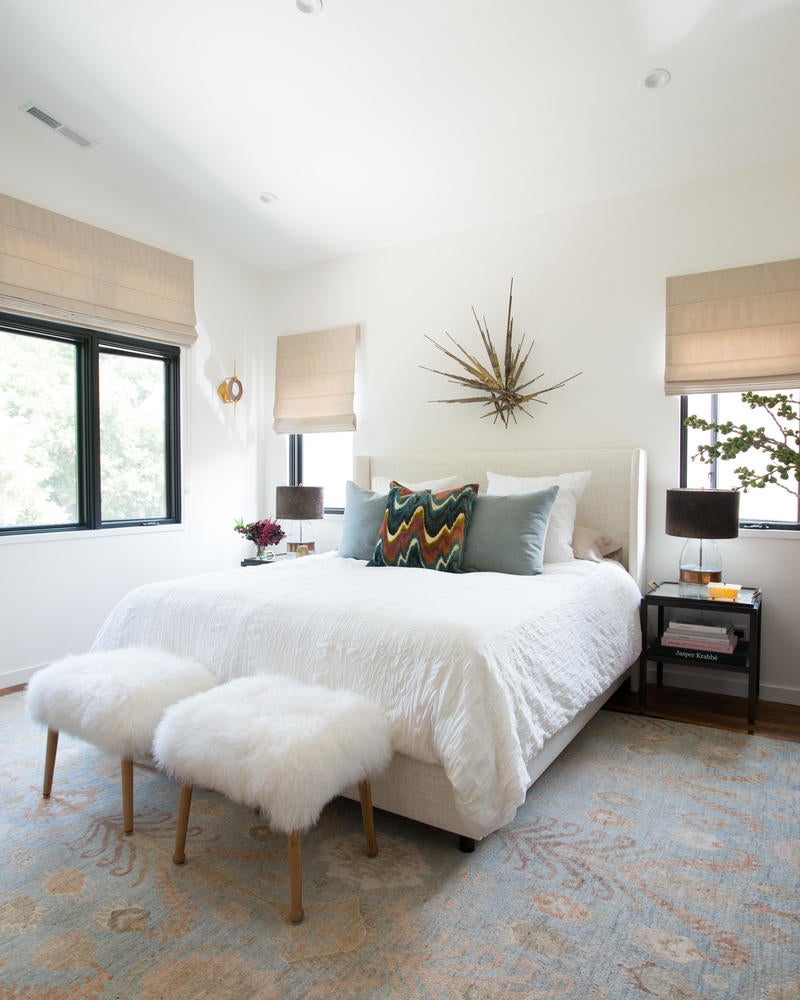 What do you need to know about Decorist? Read on to find out.
What is Decorist looking for in a Celebrity designer?
For Celebrity, Decorist is seeking out only the biggest names. But the requirements are different for each level. Hansen explains, "For our Classic level, we look for aspiring designers who are either starting out their career or are just beginning to take on clients on their own. At the Elite level, we look for designers who have their own design business and have been working in the industry for at least five to 10 years or more and have a strong portfolio. At the Celebrity level, these are A-list designers who are nationally recognized and have been published in multiple design publications and shelter magazines."
What's the commitment for a Celebrity designer?
Designers are listed on the site but aren't necessarily available. "'Sold out' means that the designer is no longer available for projects while 'waitlist' means that a project space may open up in the future." The schedule can vary. "Some designers choose a certain number of projects that they're willing to commit to, but others love working with us and continue to take on projects," explains Hansen.

With online design services, we don
'
t curate, we decorate. And there
'
s an important difference.
"
—Tineke Triggs
What's the payoff for participating?
Decorist won't share figures. But, based on EAL's conversations with designers, the Celebrity program is most appealing for its exposure to a new client base and a way to participate in the digital landscape, rather than as just a cash cow.
"The primary focus for our business is on our full-scale design projects, so we do a select number of Decorist projects a year; however, we're mindful about balancing the two," say Julie Massucco Kleiner and Melissa Warner Rothblum of Massucco Warner Miller, who were approached by Decorist to offer their services on the site. "We thought it was an interesting concept and it would be fun to meet a new audience and share the Massucco Warner Miller design lens through a different vehicle," they tell EAL.
Mat Sanders, of Consort, says that the service has "allowed us to bring our style to clients who may not be able to afford our full services or who don't need an entire home design. So it's made us work much faster in delivering our work to clients." Triggs concurs, saying that participating offers her firm "exposure to a different type of client, a different demographic that may not have the budget to complete the type of custom interior design projects we typically do. It gives a younger and more price-sensitive demographic an introduction to what we can do, but it's not the same level of design."
Is online design right for you?
That depends. Do you prefer personal interaction? One potential pitfall of online design services is that designers don't meet clients in person. For designers like Kleiner and Rothblum, that's not necessarily a downside. Limited interaction can stimulate creativity: "Although seeing photos of a space is extremely helpful, seeing a room in person is priceless and conjures up a whole new host of ideas. So, although we do miss getting the face-to-face interaction with the client and seeing the home in person, we do love the instant gratification, on both ends, of the design process."
Still, Nelson points out, "It can be difficult to decorate for a client [whose likes and dislikes] you don't fully know ... but typically we're given the crucial information we need in terms of design requirements." Another challenge is shopping, she says. Retail shopping "means that we're often up against items going out of stock or selling before the client can purchase [such as] one-off vintage pieces."
Another hurdle is designing for a space you don't see—and clients who may not know how to, say, measure properly. Triggs says, "Because everything is done online, we're not able to get the same perspective of the overall environment we're designing for. We don't get to actually see how the homeowner is using their space, how they live or what other styles we're integrating with. We also have to rely on the homeowners themselves to provide accurate measurements for both size and scale, and that's often a challenge."
For those who enjoy seeing their finished product, remote design may not be satisfying: Designers don't necessarily see the final product, either, as the work is implemented by the client remotely. "You don't have the IRL component of working with a designer in person," says Sanders. "So, trust is key!"
Interested? While the Celebrity designers EAL spoke with were originally approached by Decorist, the company is also accepting applications.