An 800-square-foot, century-old house was recently transformed into a "Smart Cottage" by Decorist designers Jessica McCarthy and Emily Gaydon with Sunset magazine.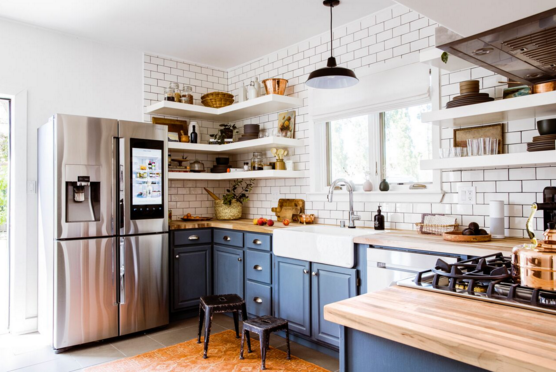 Working with Sunset home editor Chantal Lamers, the Decorist designers aimed to integrate home technology. Some of the features include Mosaic, a smart home software that links different products, and Amazon Echo, a voice-controlled speaker; smart faucets by Delta; Philips Hue light bulbs; a June oven; and smart kitchen appliances from Samsung. Home furnishings were provided by The Mine.
The cottage revamp was part of the magazine's yearly Celebration Weekend, which showcases design innovation. Of the final product, the magazine notes, "The result is a place that says 'Welcome home' in 21st-century style."
Decorist provides remote interior design, available at three levels and corresponding price points: Classic at $299, Elite at $599, and Celebrity at $1,299.