Design studio-shop Consort is now entering the textiles market, with an exclusive partnership with Caroline Cecil Textiles in Los Angeles and New York.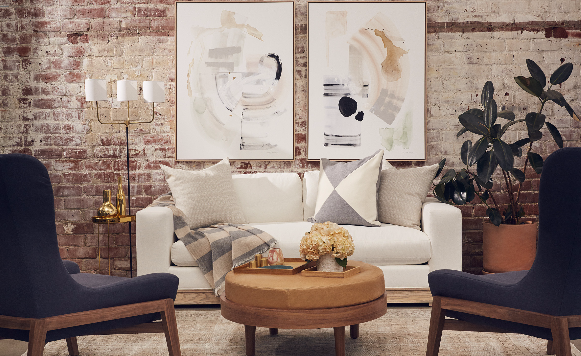 "We couldn't be more excited to collaborate with Caroline. This is our first foray into offering fabric by the yard as we launch our upholstery program. She's the perfect fit for this artisanal debut collection; her design point of view speaks perfectly to our playfully chic sensibilities, with its combination of handmade touches mixed with vibrant color and pattern. Our collaboration with Caroline really is a match made in heaven," says Mat Sanders, Consort co-founder and creative director.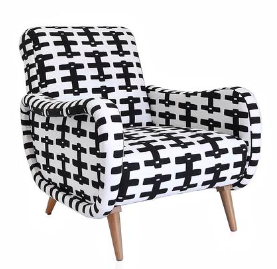 Consort now offers the full range of hand-printed Caroline Cecil artisanal textiles, including three signature patterns (Berlian, Titik and Ketut), available in an exclusive Sage colorway developed by Mat Sanders and Brandon Quattrone of Consort in collaboration with Cecil. Textiles are available by the yard in addition to select upholstery items, including Consort's signature Susie Chair, ottomans, poufs and decorative pillows.
"Collaborating with Consort is a dream come true for us! They are the perfect trade and retail partner to launch Caroline Cecil Textiles in both Los Angeles and New York," says the Caroline Cecil, the textile brand's founder and creative director. "Collaborating with Mat and Brandon on the exclusive Sage colorway was such a delight. It's wonderful to see some of our best-selling prints available in Sage, which is an emerging color trend in the interior design market. Consort's design aesthetic and creativity is infectious and I am excited for what's to come."

Also new at Consort: The firm has launched a custom upholstery collection available in its stores, part of a partnership with furniture maker Verellen. "The upholstery line has been in the works since the day we opened shop. We launched Consort with a focus on decor and small goods, but almost immediately we saw a need from our clients and customers for quality upholstery, which we're excited to bring to market," says Sanders.
The entirely customizable line will include six sofas, two occasional chairs and one ottoman at a starting price point of $1,500. Clients can select from 100-plus fabrics, a number of wood finishes and custom dimensions.
Consort is located at 6918 Melrose Avenue in Los Angeles, and 155 Duane Street in New York.