Two years after its launch, direct-to-consumer digital bedding brand Flaneur (from the French word for idler or lounger) is not only surviving, but thriving. The brand has staked out a corner of the e-commerce bedding market with its custom-dyed, made-to-order duvets and sheet sets.
Founders Lu Xiong and Tianjiao Saikhantal Yu, who met while attending graduate school at Columbia, talk with Business of Home about their first jobs, their best advice, and the people they admire most.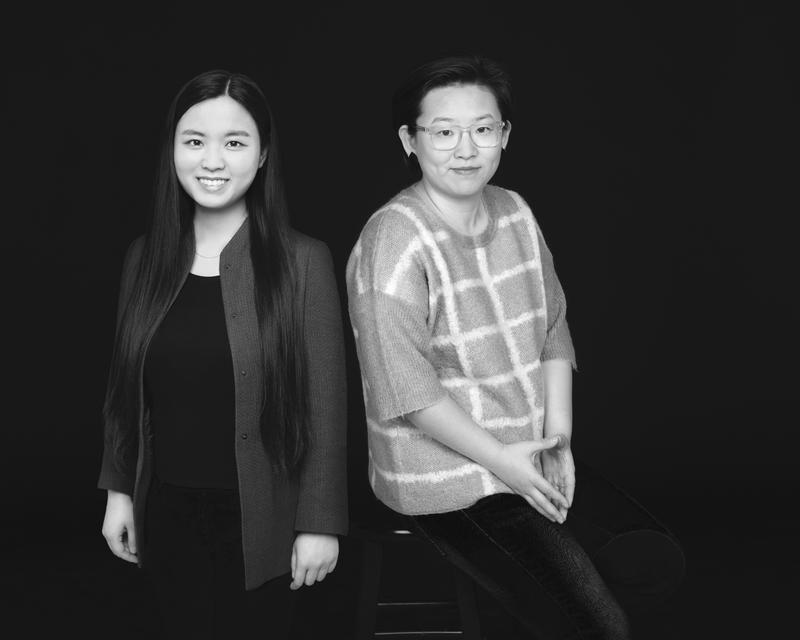 Tell us about your first job and what you learned from it.
Yu: Running a project with a strategic communications firm at the World Sports Economy Forum in Doha, Qatar. I had to find a way to quickly and efficiently build solidarity among 2,000 international high school students who represented every conceivable culture, language and background. I didn't know it then, but that experience laid the groundwork for what would become Flaneur's driving mission to embrace individuality and celebrate the creative expression of all cultures and traditions. Over the course of the conference, I tackled everything from producing sports tournaments, to think tanks tackling how to use sports to alleviate worldwide poverty and crime.
Xiong: I started in publishing as a junior book editor but I ended up publishing a series of titles as the chief editor. I oversaw everything from cover designs to marketing and PR campaigns. I quickly learned that while loving a book is my own interest, selling books is winning over others through influential communications. The devil is in the details!
Who is your role model?
Yu: I'm recently obsessed with a book called On Color. David Kastan is one of the authors of the book. He's a professor of English at Yale, specializing in Shakespeare and early modern English literature. The book captivates me by starting with one simple truth: Though we live in a world of vivid colors, we don't know much about it. The book brings me into an investigation of colors and people's perception of colors culturally, historically, economically and anthropologically. David's writing is very compelling and succinct.
Xiong: Agnès Varda, the French film director, is a significant figure in the Rive Gauche (Left Bank) cinema movement. I'm extremely fascinated by every single documentary movies she makes.... She has a unique vantage point to observe daily life and our society. She's also a feminist. She's a true flaneur in my mind.
What interview question do you always ask?
Yu: I'm most curious about how people overcome adversity, but more importantly, how people use that experience to effect lasting change to a system in a greater sense. It's easy enough to identify problems; I'm always on the lookout for self-reliant professionals who invent effective solutions. Ability to articulate the experience suggests the interviewee internalizes and processes daily work, which is also important.
Xiong: "What do you do in your free time?" As a custom-color, cotton bedding brand, Flaneur tackles arcane and tedious industries and systems, but equally important to our mission is encouraging the world to embrace the concept of "flaneur"; to derive individual vision and creativity by way of experience in other cultures. I find I am attracted to authenticity over whatever the actual activities may be.
If you could pick up a new skill in an instant, what would it be?
Yu: Landscape design. I am always fascinated by how the physical environment could affect us interacting with each other or spending time with ourselves.
Xiong: Filmmaking. Like a true flaneur, I love loitering and observing people. Gradually, I found myself starting to think how I could document those interesting moments I encounter.
Who's someone you really admire, and why?
Yu: [Charles-Pierre] Baudelaire. He offered the decisive portrait of a flaneur—a lounger, a passionate spectator of the modern metropolis. He also coined another term: modernity. He's a real admiration for me and for Flaneur.
Xiong: Leonardo da Vinci. He's a true polymath. I cannot think of anyone who's more sincere, curious and original. To him, there is no conflict between art and science. I think the continuous stream of creativity in him comes from his passion for beauty, human being and knowledge.
What's the best advice you've ever been given?
Yu: Confucius, "Even when walking in a party of no more than three, I can always be certain of learning from those I am with."
Xiong: Always try to walk in other's shoes.
What is one of your greatest achievements?
Yu: Pulling together my team at Flaneur. I'm immensely proud of all our employees and partners.
Xiong: Growing Flaneur through consistency and perseverance.
What's one defining trait you've developed (or that you were born with) that made you what you are today?
Yu: If I've made up my mind to do something, I do my best but always strive for better.
Xiong: Never-ending curiosity. I can't help it! It leads me to new horizons, projects and passions. I'm proud to say I'm comfortable getting outside my comfort zone.