Forget the typical showhouse. Boston-area designers are focusing on tables and bar carts in the second-annual Heading Home to Dinner, a dine-by-design gala that raises funds for Heading Home, a nonprofit that provides housing and aid to homeless families in the Boston region. On tap at this year's event, which will kick off in October, are 17 bar cart designs and more than 20 tabletop creations.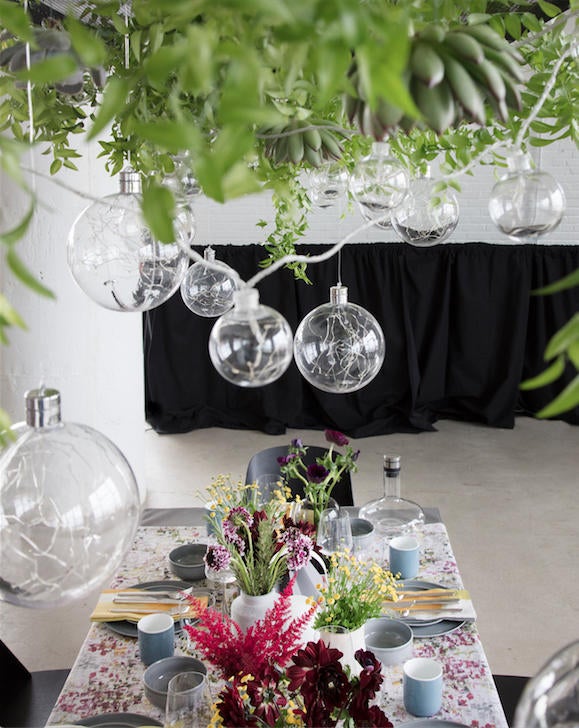 "We chose Heading Home as our charity because there is such a clear connection between what we do for our clients and what they do for their clients … helping them live in a happy, and comfortable environment," says event co-founder Mally Skok, a textile and interiors designer originally from South Africa. "We decided that the Boston Design Center needed some good vibes, and it is important to support those less fortunate than ourselves."
Co-sponsored by Boston Design Center and New England Home magazine, Heading Home to Dinner was the brainchild of Boston-based designers Skok, Elizabeth Benedict and Kristen Rivoli, who wanted to give back and build relationships among the city's design community. Last year's event raised $100,000 for Heading Home.
"These amazing Boston designers find inspiration in making a house a home, and we, too, put great value in the stabilization a home provides for our clients," says Danielle Ferrier, CEO of Heading Home. "Home is a place we help our homeless and formerly homeless clients feel safe, connected and loved."

PARTICIPATING BAR CART DESIGNERS
Jacqueline Becker of Jacqueline Becker Fine Arts Consulting
Diana Frucci of Furniture Consignment Gallery
Susan Burt of Susan Burt Designs
Jill Najnigier of JN Interior Spaces
Melissa Hammond of Hammond Design
Rick Hulme and Daryl Evans of Masterpiece Woodworks
Elizabeth Hause of Liz Hause Interior Design
Lisa Lally of Roomscapes Cabinetry & Design Center
Sarah Scales of Sarah Scales Design Studio
Jennifer Scheer of Decorum
Meghan Shadrick of Meghan Shadrick Interiors
Wendy Ditcham of Wendy Ditcham Interiors
Sarah Cole of Sarah C. Interiors
Megan Pesce of Megan Pesce Interiors
Pamela Copeman of Pamela Copeman Design Group
Alexandra G. Aquadro of AGA Design
Phoebe Lovejoy of Lovejoy Interiors

PARTICIPATING TABLETOP DESIGNERS
Linda Weisberg of LW Interiors
Debbe Daley of Debbe Daley Designs
Michelle Cortizo of Cortizo Interiors, Linda Holt of Linda Holt Creative, and Kim Macumber of Kim Macumber Interiors
Mally Skok of Mally Skok Design
Kalah Talancy of KT2 Design Group
Abby Yozell of Choix
Robin Roberge
Kristen Wright of Kristen Wright Design
Kristine Mullaney of Kristine Mullaney Design
Erin Gates of Erin Gates Design
Sarah Winchester of Sarah Winchester Studios and Kate Maloney of Kate Maloney Interior Design
Kelly Taylor of Kelly Taylor Interior Design
Stephanie Rossi of Spazio Rosso
Kelly Rogers of Kelly Rogers Interiors
Cecilia Walker of Cecilia Walker Design
Elizabeth Benedict of Elizabeth Home Decor and Design
Victoria Wood of V Wood Interiors
Geoffrey Ross of Modern Relik
Ana Donohue of Ana Donohue Interiors and Justine Sterling of Justine Sterling Design
Erika Laurito of Erika Z Interior Design Studio
Kristen Rivoli of Kristen Rivoli Interior Design
Vivian Robins of Vivian Robins Design, Bertola Custom Homes