Anyone over the age of 35 has, at some point, languished inside an ugly office. Thanks to start-up culture, intrepid millennial style and some innovative thinking, the modern workplace looks nothing like it did even a decade ago. This year's edition of NeoCon, which took place at The Merchandise Mart in Chicago, proved that the change has been fast and furious. Registered show attendance was up by 7 percent over the previous year, and themes such as wellness, collaboration, performance and personalization were on display—flaunting the kind of de rigueur design characteristics companies need to attract top talent.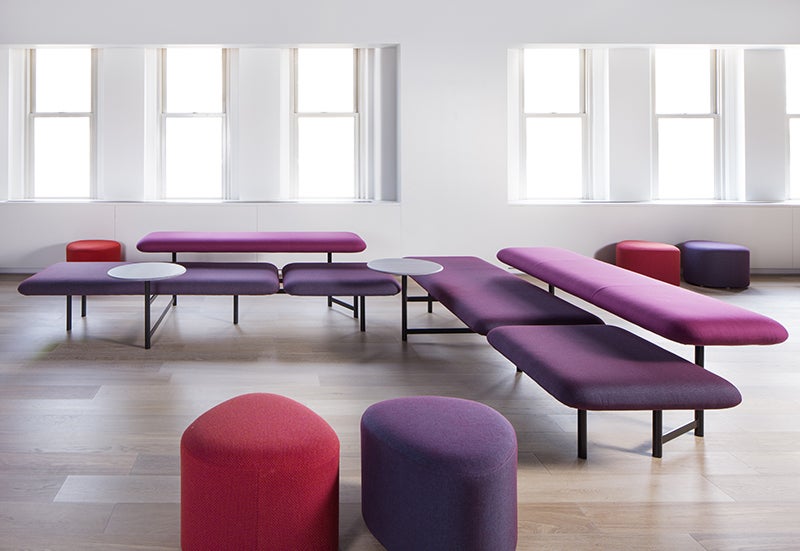 The contract industry has gotten the message. And the clear emphasis on health and mindfulness outside the home was evident, thanks in part to the show's keynote address delivered by sleep evangelist and power player Arianna Huffington who confidently declared, "Creativity is a function of energy." Here, are five top finds from NeoCon that keep them both flowing.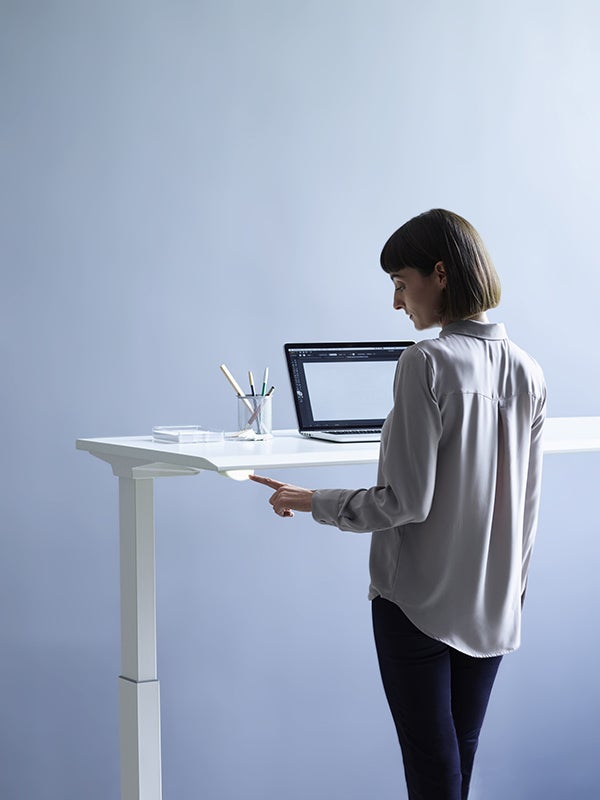 Live OS by Herman Miller
Consider it Fitbit for furniture. The iconic company introduced Live OS, a complete system of integrated furnishings with sensors (that can pre-installed or retrofitted) for work surfaces. The subscription-based Live OS service includes an app and dashboard that captures real-time, anonymized data. Individuals can set preferences for movement, time spent standing, sitting, and improving posture. It's was a sleek showing, and the company's truly human-centered, enterprise-ready system meant to engage with people.
Xorel Artform from Carnegie
This market, the Xorel Artform line introduced new shapes—Diamond, Square and Plank—to its already popular line. While the 3D panels can be configured in multiple ways for various design effects, it's the high-performance acoustic benefits that created buzz around the products. Dealing with the acoustic challenges of open-concept studios, offices and co-working spaces, Xorel Artform's panels have been developed to provide sound absorption and echo reduction. Sustainability is at the core of each pane's construction and the brand's catalog showed nearly infinite ways to dress walls and ceilings and surfaces for a real wow moment.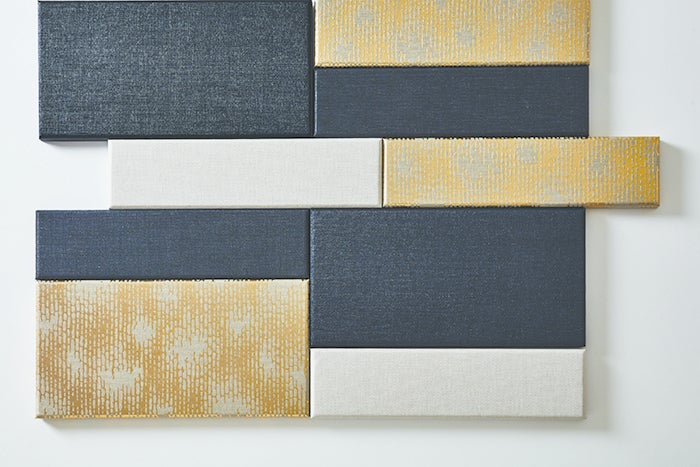 WORKSPACE by West Elm
Winning three Best of NeoCon® Awards and a HiP Award, West Elm's WORKSPACE with Inscape was an undeniable hit. The brand went headfirst into their vision for the contemporary office, creating a series of Haus models that cater individual and small group work. Aside from the pure giddiness of sitting in a miniature house while on the job, the units showcased their ability to optimize square footage in open floor plans. Inspired by first-class airline cabins, these preview-only Haus models feature acrylic windows and can be customized based on style, function and preference. Haus will be available in 2018.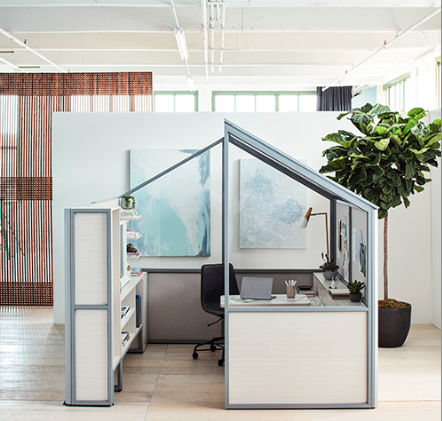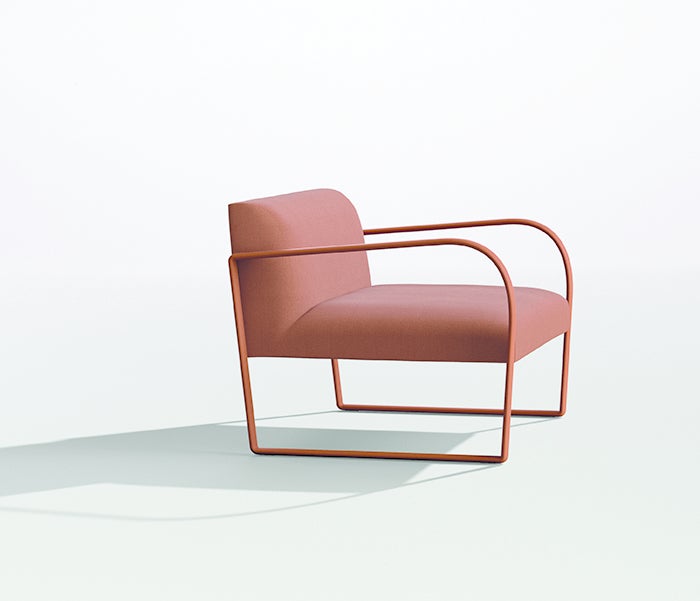 Arcos by Arper
The Arper aesthetic favors understatement. The new Arcos collection designed by Lievore Altherr, stayed true to that pursuit, with art deco influences and curved cast aluminum arms that evoke archways in classic architecture. This cross-pollination of functional commercial design merged with sophisticated residential sensibilities has been in play for a while, but Arcos articulate it with quiet design that focuses on its intended purpose: blending seamlessly with other Arper pieces to create the ideal lounging, socializing, resting, dining environments.
Kanso by HBF
Streamlined look of Japanese designer Nao Tamura's Kanso series for caught the attention of show visitors and the media. A line of customizable designs, the pieces are intended for communal spaces—for gathering, working, socializing. Users can move benches and platforms in various configurations to act as tables or seating. And as the designer states, "Technology dictates where and how we work, and Kanso speaks to that. It adapts to accommodate its users, rather than forcing its users to change their desires to enjoy the piece."