The Group is dead. Long live the Group. Last week, Hearst Design Group's three titles—Elle Decor, House Beautiful and Veranda—joined with Town & Country to form a new sales and marketing division: the Luxury & Design Collection (LDC). At the helm is vice president, chief revenue officer and publishing director Jennifer Levene Bruno, formerly publisher of Town & Country, who assumed oversight of all four books following the retirement of Kate Kelly Smith earlier this month.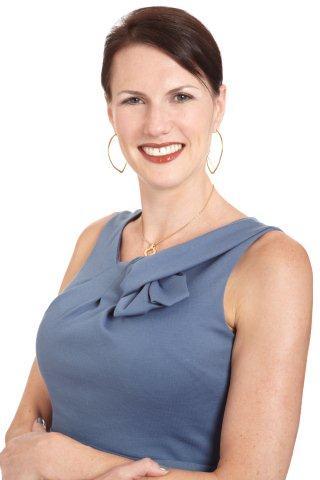 Courtesy of Hearst Magazines
The move, which was announced in January, is in many ways a homecoming for Bruno, who has worked at all three shelter magazines—in a corporate sales role at Elle Decor early in her career, when it was still owned by Hachette; and as associate publisher at House Beautiful and publisher of Veranda. "April 2nd is my 12th anniversary at Hearst," she says. "I came to this company because of my personal passion for design. I'm excited about the new leadership under Troy Young and Kate Lewis, who have been great supporters of these brands and are true believers in quality content, and I love being able to lead this group in the next phase."
Combining titles into groups continues to be a successful business model at Hearst, says Bruno. With the exception of a few staffers, the entire sales and marketing team will be focused on all four titles. (Three HDG team members were let go two weeks ago as part of the consolidation.) "Each title will maintain its own editorial team, distinct sensibility and point of view," she says. "But the brands will collectively share marketing, business resources and assets, and the mission to bring our audience and partners premium content, one-of-a-kind experiences, and an engaging community."
For events, in particular, Bruno says that the new structure gives the team more opportunities to work together across brands. "Being able to figure out the right moments to have collaboration among these four editors in chief will be powerful—and beneficial to the endemic marketplace in particular," she says. At the heart of the new group's title is the word luxury, which Bruno defines as not just about a certain caliber of product or experience, but also being ahead of the (increasingly bespoke) trend curve. "The word luxury today really translates to delivering access and personalized service," she says. "Knowing things before anyone else is as much a status symbol today among our audiences as having a Birkin bag."

Knowing things before anyone else is as much a status symbol today among our audiences as having a Birkin bag.
Jennifer Levene Bruno
She points to the upcoming Town & Country Philanthropy Summit, the sixth-annual iteration of the star-studded event that brings together change-makers and donors to discuss issues related to education, social justice, and giving back, as the perfect example of how the LDC brands might be able to harness their collective brand power moving forward. "For several years at Town & Country, the experiential side has been driving so much of our business and the relationship [our partners have with the brand]. That will absolutely carry through across the four-brand portfolio. There will be such a thing as a super-buy [across all four brands]. The partnerships we'll be able to bring forward to the design community will be new and different—and I think well received."
The first major step Bruno is looking forward to will be the upcoming relocation of the entire team onto one floor in Hearst Tower. Ahead of the move, she has already put in face time with individual staff members. "In my 12 years here, I've seen so much change, [so I know that] how you handle that and how you lead teams is crucial," she says. Bruno believes that adding context to her team's work is a key ingredient for success: "I have spent time one-on-one with every single team member in New York because I want people to understand what's happening, why, and how they fit into the new structure. The more they understand, the more loyal they will be, the more empowered they will feel, and the more productive they will be as greater contributors to the group."

Courtesy of Hearst Magazines
After spearheading the transition among her staff, Bruno will turn her attention to strategizing how to leverage and troubleshoot the upheaval that's happening on a grander scale. "The home furnishings industry is rapidly changing, with a plethora of new options for the consumer via social, digital and diverse marketing," she says. "Our challenge is to help newer companies develop into strong, long-lasting marketers, while at the same time supporting and helping the traditional, trade-focused companies evolve, compete and adapt."