Fox-Nahem: The Design Vision of Joe Nahem (Abrams), which boasts a foreword by Robert Downey Jr., profiles 15 of designer Joe Nahem's projects. They range in size, aesthetic and stature: a Stanford White townhouse, a Park Avenue home (located in the building where Jacqueline Kennedy grew up), a Puck Building penthouse and more.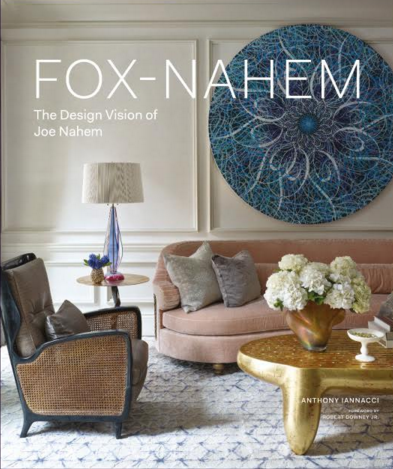 Undertaking his first book, where did Nahem start? "After having seen so many beautiful books by other talented designers and architects, I decided to go with the offer from Abrams to do my own book," Nahem tells EAL. "Of course, having the talent of [writer] Anthony Iannacci and the help of my partner, Jeff Fields, made the decision even easier. I did not have a specific goal, but when reviewing all of our projects, I realized that the range was very diverse and there seemed to be 'something for everyone' to include in the pages
."
Aside from his own interiors, Nahem focuses on the work of the craftspeople he collaborates with—Wendell Castle's table is on the cover of the book. Why was it important to spotlight them? "Including the craftspeople, artisans and the incredible members of the Fox-Nahem team helps to demonstrate that every project and client is approached differently. Being so fortunate to be included in many of the 'Best Lists,' like AD100 and Elle Decor A List opens us up to vendors, artisans and craftspeople that contact us from around the world. Working with these talented people is truly a collaborative effort and one of the highlights of what we do," Nahem tells EAL.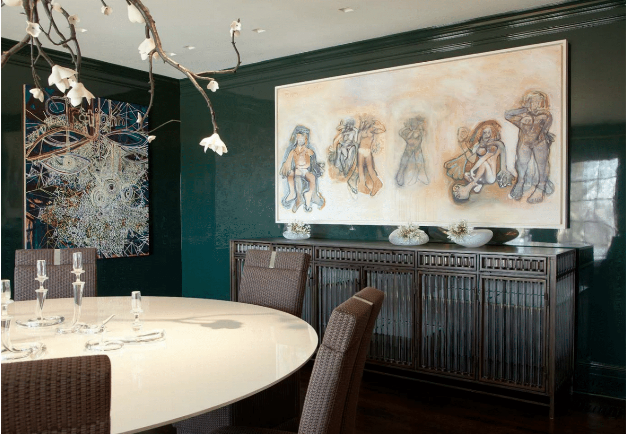 Artist David Wiseman, who has worked with Nahem since meeting him in 2010 via his former gallery, Gallery R 20th, shares, "Joe advocated for my work from the get-go. Although not every proposal that included my work made it into the final project, Joe passionately encouraged his clients to understand my work—in particular, one of my chandelier installations—as of equal value and importance as the art in their collections." Wiseman's chandelier appears in the tome, in a featured house in Connecticut.

Our interiors tend to look like a home where people actually live.
"
—Joe Nahem
For himself, Nahem says that he—and his firm—don't have a go-to style. "It's hard to say, but aside from seeing that there is no real Fox-Nahem 'signature' look and how lucky we are to have such diverse and cool clients, even in projects that have such recognizable, large-scale art (it's a general theme throughout the book), our interiors tend to look like a home where people actually live."
Nahem and his brother, the gallerist Edward Tyler Nahem of Edward Tyler Nahem Fine Art, will appear tomorrow in conversation at Design Miami. Margaret Russell, editor of Galerie magazine, will moderate. (Design Miami Collectors Lounge, 10 a.m.)