During this year's Design Miami, to take place December 6 to 10, the annual Panerai Design Miami Visionary Award will be given to a collaborative project for the first time in the award's history. The winning project, the Mwabwindo School in Zambia, was designed by the 14+ Foundation, Selldorf Architects and artist Rashid Johnson, and Christ & Gantenbein commissioned furniture for the project.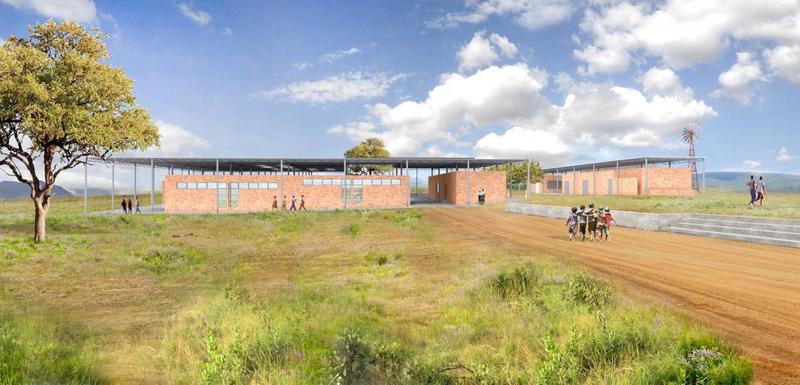 The purpose of the award is to recognize a project that is building community through design in a tangible way, which is representative of the values of the award's sponsor, Officine Panerai.
"The Mwabwindo School is such an exciting aspect of this year's fair, as Design Miami seeks to align with projects that truly impact our global community," says Jen Roberts, chief executive officer of Design Miami. "The award further promotes our goal of building legacy through design and construction practices that protect people and the planet for future generations."
The school was conceived by Joseph Mizzi and Nchimunya Wulf, co-founders of 14+ Foundation—a New York-based nonprofit that builds and operates schools in Africa.
"Nchimunya and I were absolutely thrilled to open our first school in January 2015, which has now grown to serve almost 250 students with a fully cost-free education, and includes important community-based projects and programs," says Mizzi. "Our newest project, Mwabwindo School, designed by Selldorf Architects, represents a meaningful and organic expansion of our projects and programs within nearby rural Zambian communities."
Selldorf Architects, also based in New York, was enlisted to design the school. Inspired by the tall trees in the area, it will have mud classrooms, a vegetable garden, courtyards, play areas and housing for teachers. The company has enlisted local masons to construct the complex, which will also include solar panels and a windmill pump to promote sustainability in the region.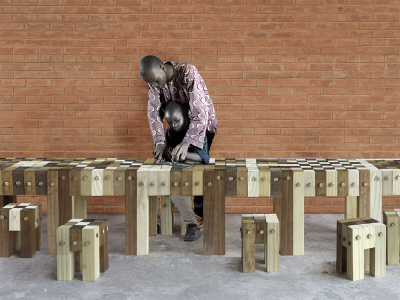 "Working on the Mwabwindo School has been inspiring for our office; committing to the potential of architecture and beauty to create meaningful change in people's lives is powerful," says Annabelle Selldorf, principal of Selldorf Architects.
Other design elements of the school include a mural that Johnson will collaborate with the students to create, and furniture designed specifically for the school by Swedish design firm Christ & Gantenbein. Taking inspiration from its Athens Series, the firm developed the Mwabwindo Series, furniture designed to be versatile and capable of being used in different configurations. During Design Miami, prototypes of the furniture will be exhibited, showing the many ways it can be used.
The award will officially be presented during Design Miami.