Hey, remember when Amazon only sold books? As the 21st century teeters between its teens and its twenties, it's a perfect time to take stock of an eventful decade. Over the next week, we'll be exploring the big ideas that have shaped the home world over the past 10 years. First up, Retail Watch columnist Warren Shoulberg weighs in on retail trends of the 2010s.
1. Shoppers Got Mobile
If the first decade of the 21st century was all about online shopping, the next decade was defined by m-tailing, or shopping on your mobile device. Some estimate that as much as half of all e-commerce is now done on smartphones, and that's only likely to increase in the coming decade … giving a whole new meaning to dialing for dollars.
2. Big-Box Retail Got Crushed
Tens of thousands of physical stores closed in the past 10 years, including well-known national retail chains in the home furnishings category. Sometimes it's been a decimation of retailers like Sears and J.C. Penney, who have managed to keep the lights on but don't seem to have a clear plan to fix their woes. Just as often, entire nameplates have departed for that great shopping mall in the sky. (The demise of Toys R Us—arguably the most significant of the decade—decisively demonstrated the negative impact of private equity ownership on retailing, as well as the flaws in a retail strategy based on having the most stuff in-store when Amazon touts the most stuff anywhere.)
3. Retail Was Reinvented
At the same time as many famous retail brands left the scene, others began radical reinventions to stay relevant in the marketplace. This often meant massive investments in e-commerce, top-to-bottom refreshes of their physical store fleets, and perhaps most importantly, a wholesale change in merchandising strategies and philosophies. For many, the transformation has been most impressive. A notable leader in this category? RH. Whether you love the brand or hate it, the company has transformed from a mall-based seller of Mission furniture and tchotchkes to an upscale furniture seller operating in condo-sized galleries—and it works. Despite fluctuations in recent years, the company's stock price went up more than 700 percent this decade.
4. A New Direction Emerged
The acronyms DTC and D2C didn't exist 10 years ago. Now you can't help but trip over direct-to-consumer brands that have burst onto the scene with a new model—cutting out the (real or imagined) middleman and going straight to the shopper. In one of the fastest evolutions in retail history, these direct sellers have opened their own stores, begun third-party distribution to existing retailers, and sold out to the very companies they claimed to be the enemy. Mattresses are among the biggest culprits here, with Casper as the leading D2C poster child in home. The company was the first to really have a presence, the first to move to third-party retail distribution (first at West Elm, now in Target and Raymour & Flanigan stores). Others have innovated further, but Casper is still the player in this space that everyone looks to for what's next. Et tu, disrupter?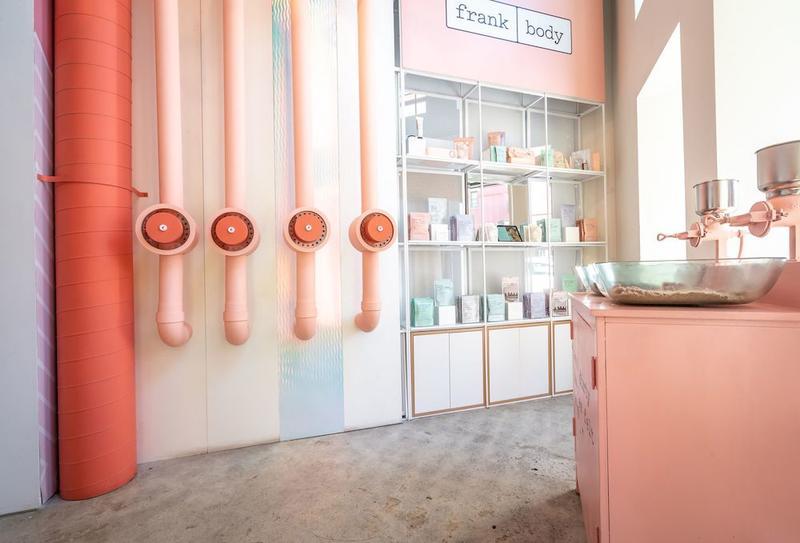 5. Manufacturing Moved Around
Exacerbated by the Trump tariff wars of the latter part of the decade, the whole concept of where and how you get your products has been turned upside down. Today, importers are in a mad rush to replace China with new sources, including places like Vietnam and Africa. Meanwhile, manufacturers are also scrambling to authenticate their entire supply-chain process, making sure it's sustainable, ethical and eco-nice. (One thing that hasn't happened with all of this? Manufacturing has not come back to the U.S. in any meaningful way.)
6. Brands Explored the Third Dimension
Two characters are having very different applications upon the retail world: 3D. On one hand, virtual and augmented reality are becoming the standard way for online sellers to show products to shoppers. But there's another application too—the additive manufacturing that uses a printer to create products, which has moved from its initial deployment for samples and prototypes to full-scale production of goods, forever changing the manufacturing math equation.
7. Shoppers Started Renting
The Broadway show was a touchstone for an earlier generation; now, the idea of renting consumer goods—or buying used ones—has caught on with the generation of shoppers groomed on Uber and WeWork who question the need to own anything. Skeptics think this is a passing phase; when the kids and their soccer balls and carpools come along, they say, this new generation will see things just as their dreaded parents did. Others say this is a permanent shift in consumer behavior. Stick around for the answer.
8. Bargain Hunters Reigned Supreme
Buried treasure? Actually, it's right out there in plain view: The so-called off-price retailing (selling overflow or off-season inventory at discounted rates) exploded during the decade and shows no signs of letting up. Along with dollar stores and deep-discount grocery chains, they are the only sector of physical retailing growing at above-average rates. HomeGoods is the best example of a home retailer that has employed this strategy, largely based on the success of the model at sister retailers T.J. Maxx and Marshalls. The treasure-hunt bargains may be debatable and the selections sometimes sketchy, but there's no denying this was the business to be in this decade.
9. Retailers Took a Theatrical Turn
Those who have followed the business will tell you there's nothing new here—Bloomingdale's has been doing retail theater since the 1970s, and even the first generation of turn-of-the-century (19th to 20th, that is) department stores were creating experiences like extravagant holiday events and indoor bicycle tracks (or velodromes). But the idea of creating reasons for shoppers to get off their phones and back into stores regained traction this decade, with retailers like RH adding restaurants and bars. Showfields, a New York retail store that curates pop-up spaces for online-only brands, boasts interactive merchandise vignettes and "storyteller" sales personnel on the selling floor. Now, they call it "experiential." Same thing, different day.
10. Specialty Retailing ... Made a Comeback?
It may still be too early to confirm, but there is most certainly some kind of resurgence of independent specialty retailing. Due to the low cost of entry for online retailing, many shopkeepers-to-be are now opening physical stores. We've seen many false starts over the years, but this one looks to have some legs—and there's certainly no shortage of empty retail space to be had, right?
____________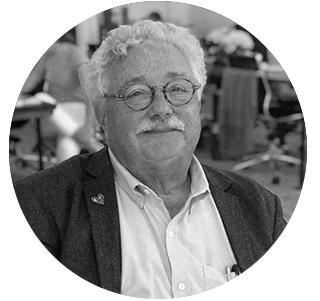 Warren Shoulberg is the former editor in chief for several leading B2B publications. He has been a guest lecturer at the Columbia University Graduate School of Business; received honors from the International Furnishings and Design Association and the Fashion Institute of Technology; and been cited by The Wall Street Journal, The New York Times, The Washington Post, CNN and other media as a leading industry expert. He was also a guest on the BOH podcast, and his Retail Watch columns offer deep industry insights on major markets and product categories.
Homepage photo: A vignette in RH Chicago, the Gallery at the Historic Three Arts Club | Courtesy of RH