Comparing a digitally native direct-to-consumer brand to an experienced brick-and-mortar retailer would be like pairing off a tennis star against a soccer player—the goal is to win, but their skill sets are different. While D2C brands are well-versed in advertising, selling and optimizing online, a retail operation requires a commitment to design buildout, staffing and inventory.

What if creating a retail space was as simple as developing a website? It's the question tech entrepreneur Tal Zvi Nathaniel, real estate veteran Amir Zwickel, and investor Katie Hunt hope to answer with Showfields, a new retail concept that lowers the barriers from clicks to bricks by offering quick-to-market storefronts, short-term leases, and design fabrication and staffing teams. The New York–based brand, which closed $9 million in seed funding last month, turns what were once prominent financial risks into a single line item on a retailer's profit and loss statement.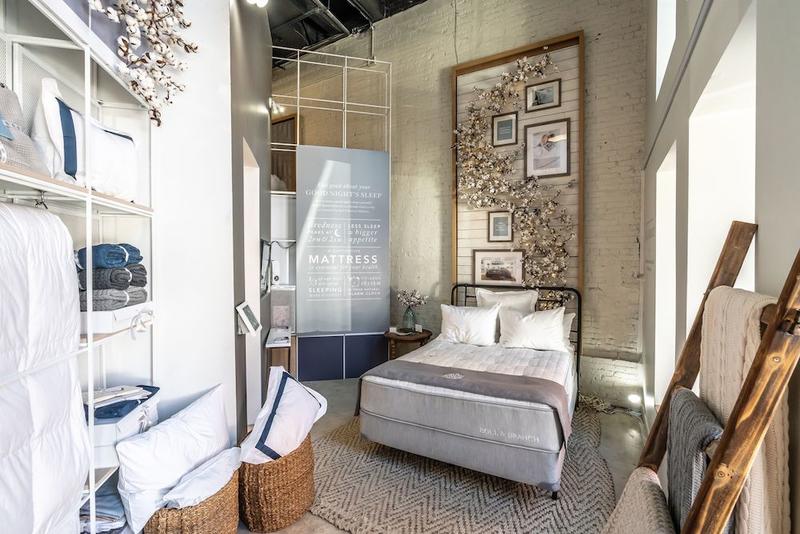 "If you think about a company that usually just runs a website, the specialization they have on their team is really digitally native," says Hunt, co-founder and CRO, who honed her D2C insights as the third hire at Warby Parker. "When you think about getting a brand like that in a place where they're comfortable in retail, the heavy lifting has to come from Showfields side."
That heavy lifting comes in the form of designing a display buildout in partnership with each brand and a Showfields experiential retail specialist, as well as providing staff, or "brand hosts." Showfields staff members become experts in the brands they work for via training guides and off-site visits to headquarters, and also hold equity in Showfields.
"The optimization there is the idea that each of the brand hosts would work within the store for a year and then actually be able to join the corporate team," says Hunt. "These are passionate entrepreneurs in their own right who are really into direct-to-consumer brands and brands in general." (Case in point: Several brands had pushback early on about wanting to supply their own staffs. After meeting the Showfields brand hosts, the opposite happened. "Everyone was like, 'OK, we're actually going to let our staff go, and we just want to work with your staff, and we actually don't want to run staffing in a store," says Hunt.)
It's hard to imagine beyond the construction tarp and the rizzzz of an electric drill consuming the second floor of Showfields today, but come March 15, the 14,700-foot space in NoHo will debut its first Home section in what's sure to be a highly Instagrammed affair. Towel maker Weezie, cookware purveyor Made In, eclectic rug and bedding manufacturer Aelfie, and embroidered pillow producer N5 & Sunny are among the D2C brands that have signed a lease for the grand opening. The four-story building also features a Wellness floor (which soft-launched in December), as well as rotating art exhibitions, a co-working space and an event venue.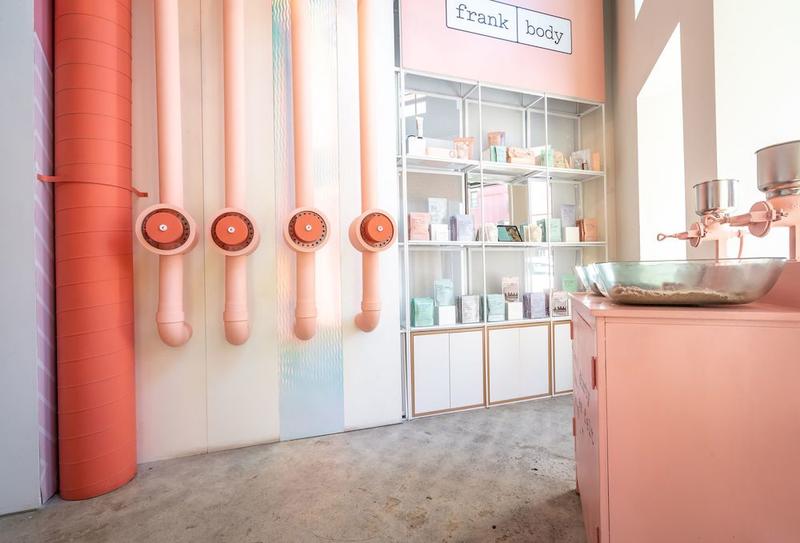 "It's a really nice way to test retail," says Liz Eichholz, co-founder and creative director at Weezie, which launched its customized towels in October. "We have known from day one that we wanted to open physical locations, but we want to do it thoughtfully and we don't want to rush it. Unlike opening our own retail space, where we'd have to deal with leases and commitments, working with Showfields on the logistics takes all that stress and those limitations away."
Despite a roster of internet-first brands for its grand opening, Hunt says Showfields is open to working with any company that is "sincerely consumer-centric and pushing the conversation forward in terms of better-for-the-world and better for you." Exclusive partnerships or new collection debuts are a few of the ways Hunt seeing existing brands getting involved. Intrigued? A word of advice for how to land a spot on the invite-only tenant list: "We really want to push people to break the mold of what traditional retail is and no longer line things up on a rack. It needs to feel new and fresh and delightful to the consumer," says Hunt. "If you're a legacy brand, that becomes a discussion of, 'What are you doing that's new and cool? How can someone experience your brand in a way they've never experienced it before?'"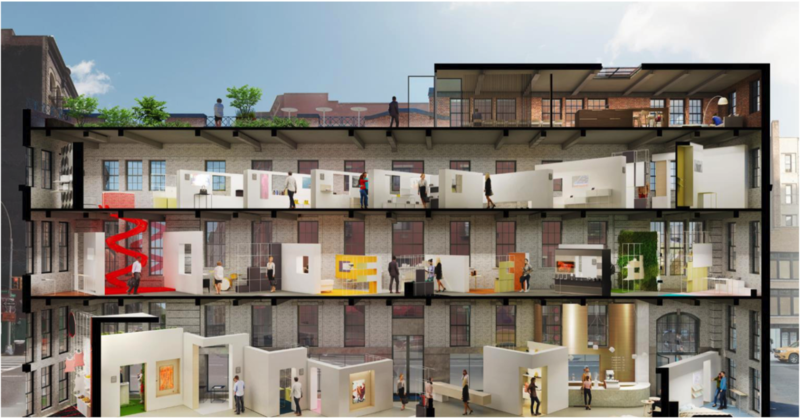 Showfields isn't the only retailer hoping to capitalize on the emergence of D2C brands seeking physical footprints. Chicago-based Leap launched last winter as a full-service retail provider, overseeing lease commitments, display design, staffing and day-to-day retail space operations. And Neighborhood Goods, dubbed a new type of ever-changing department store, opened with 22 exhibiting brands last fall in Plano, Texas.
While online may be one of the fastest-growing marketplaces for consumers, Showfields believes in the future of physical retail. Hunt tells Business of Home that the company foresees opening at least one Showfields location in every tier-one city around the world.

"People want to shop! It didn't go away—it's just that the shopping experience has to evolve," she says. "The bar is a little bit higher to get people in the door now, but they want that experience and connection—and they want to walk out with something. It's been fun to see that retail isn't dead; it just has to evolve."