Scott Galloway is a professor of marketing at the New York University Leonard N. Stern School of Business, teaching digital marketing and brand strategy to second-year master's students; the author of The Four: The Hidden DNA of Amazon, Apple, Facebook, and Google; and the brand strategist who predicted that Amazon would buy Whole Foods. He is also the founder of business intelligence think tank L2; Red Envelope, one of the first e-commerce sites; and the global brand strategy consultancy Prophet. In our "Retail 101" package in the Winter issue of BOH, we caught up with Galloway to find out what's next in the world of retail.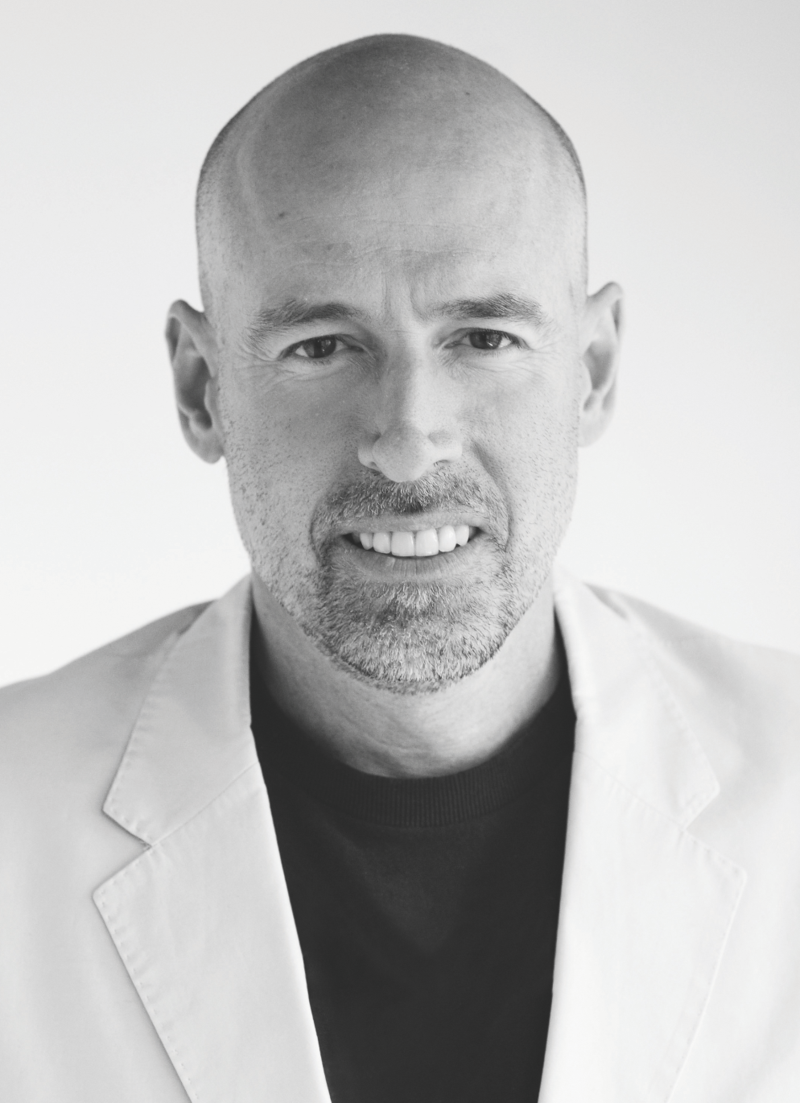 Jonathan Fickies/Bloomberg via Getty Images
What are two important retail trends to watch right now? The first is Ritalin Retail, which refers to pop-up stores that play to a consumer's sensory systems with immersive, brightly colored and photo-worthy exhibits. They're basically Instagram with cash registers, charging large ticket prices for visitors to interact with a swimming pool full of rainbow sprinkles at the Museum of Ice Cream, or swing on chandeliers at the Rosé Mansion. The future of retail is going to follow a similar trend with short-term, experiential models—especially in malls, where long-term leases are proving to be more and more inefficient and don't provide consumers with the right experiences to draw them in.
The second is Sniper Retail—brands who pick one product in a specific category and go after it with a laser focus. They're extremely skilled startups who achieve the scale and efficiency of a value-based retailer (think: Walmart) while still giving you the individual attention you get with a specialty retailer. These are brands like Warby Parker and Away, which attract consumers from traditional companies by innovating around distribution, product manufacturing and supply chain agility to offer premium products at lower prices.
Where does retail go from here? What should brands think about to stay ahead? I think the consumer world is going to distill to a small number of mega brands or networks, transforming into what I call recurring revenue bundles (or "rundles"). Similar to what Amazon has done with Prime, you're going to see brands decide that they are going to go beyond offering just shoes (Nike, for example) and go after controlling all of your fitness, and even health care, needs. For an annual fee, you'll begin staying at a Nike-approved hotel, with Nike trainers and a Nike dietitian. When I need my knee replaced, I'll check into the Mandarin Oriental wing at the New York–Presbyterian Hospital with Nike physicians taking care of me.
There will be a series of four or five small networks: one for your media, one for your apparel, one for your travel, one for your health. It's going to be a race to see what brands and retailers can bring you each bundle first.

Any retailer that wants to double its revenue in the next five years has to figure out a way to get into a monogamous relationship with the consumer and into a recurring revenue model. —Scott Galloway
What are some of the retail brands in the home space that you admire, and why? Restoration Hardware is a brand that's been able to figure out recurring revenue: 95 percent of all transaction volume goes through the RH membership, which for $100 per year provides a 25 percent discount on all full-priced items and free access to RH's interior design services. Most traditional retailers are in the business of reinventing the relationship with the consumer each time they need to buy something new, but any retailer that wants to double its revenue in the next five years has to figure out a way to get into a monogamous relationship with the consumer and into a recurring revenue model.
One of the best returns on investment for retailers is organic intelligence; Home Depot leads the way with Orange Aprons, its retail team. If consumers are going into a store, they want amazing service, expertise, insight and navigation to the right product right away; Home Depot's Orange Aprons are helpful and knowledgeable about products that consumers often aren't educated about.
What is the biggest opportunity right now? Retail brands should think about how to integrate voice into customer experiences. The technology is experiencing a powerful adoption by consumers, particularly the young and the elderly, who are naturally drawn to voice technologies over screens. Both Google Home and Amazon's Alexa provide opportunities for brands to innovate on how they reach and interact with their target consumers. Data shows that commerce through voice is off to a slow start, but I think it's just early and leading retailers will be the ones who figure it out first.
Storytelling is one of the most effective marketing tactics being used by today's most successful firms. For example, Amazon signals innovation through press releases that announce new offerings and partnerships, making them appear more forward looking and innovative to consumers and investors alike. Amazon Prime Air, an initiative the firm itself describes as "conceptual," and their approved patents for floating warehouses are both good examples. It's been two years since Amazon Prime Air was announced, and I have yet to meet anyone who had a package delivered via drones—but we think more highly of Amazon because of it.
What are most people getting wrong right now in their assessments of the retail landscape? The store is not dead. One of the best marketing (and business) decisions ever made—by Apple, the world's most valuable brand—was to invest in opening more stores. At a moment when everyone thought stores were going to become dinosaurs, Steve Jobs reallocated $7 billion from Apple's advertising budget and put it into stores. Apple stores are not just stores; they are luxurious, shiny glass temples. Stores are the first physical interaction with a product that reinforces your relationship with a specific brand. And Apple is not alone; some of the most successful online retailers, like Warby Parker and Bonobos, have been opening more stores, and are creating unique physical distribution centers that allow them to differentiate themselves from competitors and fully control the customer experience.