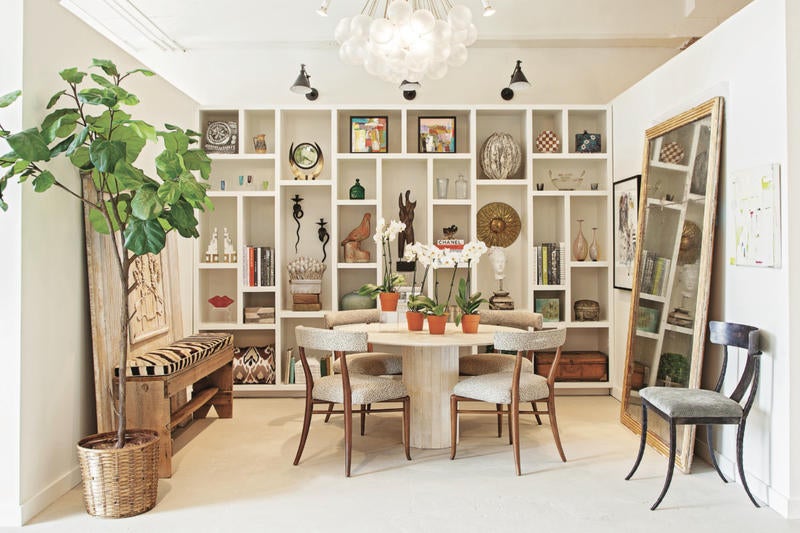 DIALING UP Local design stores are not only surviving, but thriving, as they move online.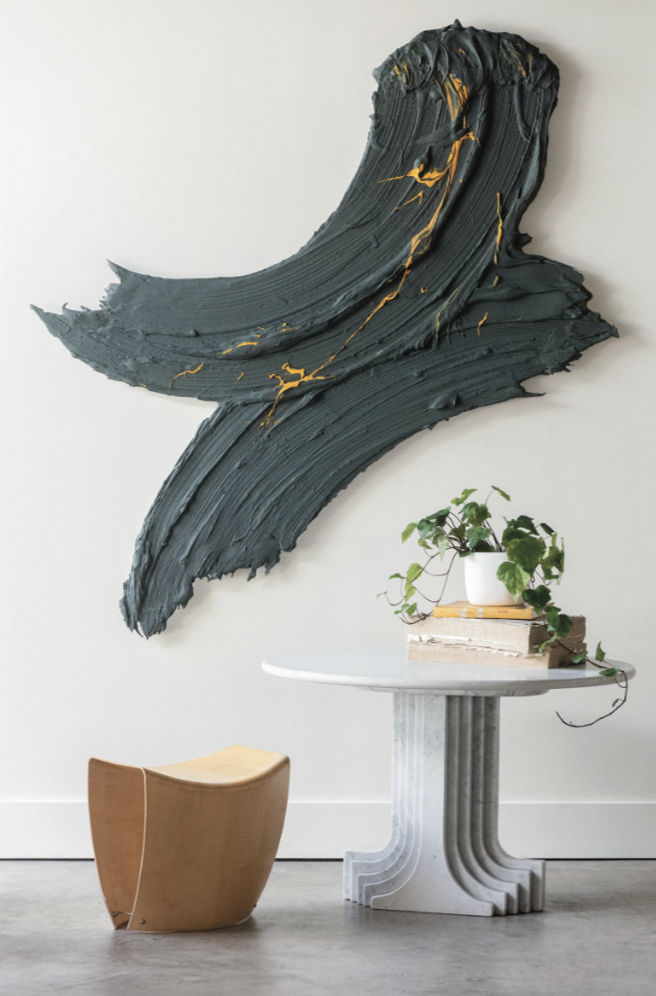 "It was very important for us to spend time perfecting the inventory assortment at our brick-and-mortar store to find our product market fit before launching online. We didn't want to put ourselves at financial risk by investing in both of those areas at the same time. At this point, selling online has become more of an operational challenge than an inventory challenge. We are currently in the process of re-platforming the front end of our website to Shopify, which will allow us to be way more flexible with our digital storefront than ever before." —Ruth Davis, founder of Found in Houston
"When we started, we did not stock a lot of our own inventory; instead, our clients custom-ordered items based on in-store floor models. We felt we were missing an opportunity to reach a wider audience, so we've developed a site that features our most popular items, stocked and available for purchase. The margins on items sold through our antique vendors were also too slim to invest the time and money to photograph, upload and ship each one-of-a-kind piece. The solution came when we joined forces with DECASO, which gives us a cost-effective platform to sell antiques online." —Sarah-Hamlin Hastings, founder of Fritz Porter in Charleston, S.C.
---
CLICKS TO BRICKS Parachute founder Ariel Kaye explains why her digital company is setting up shops.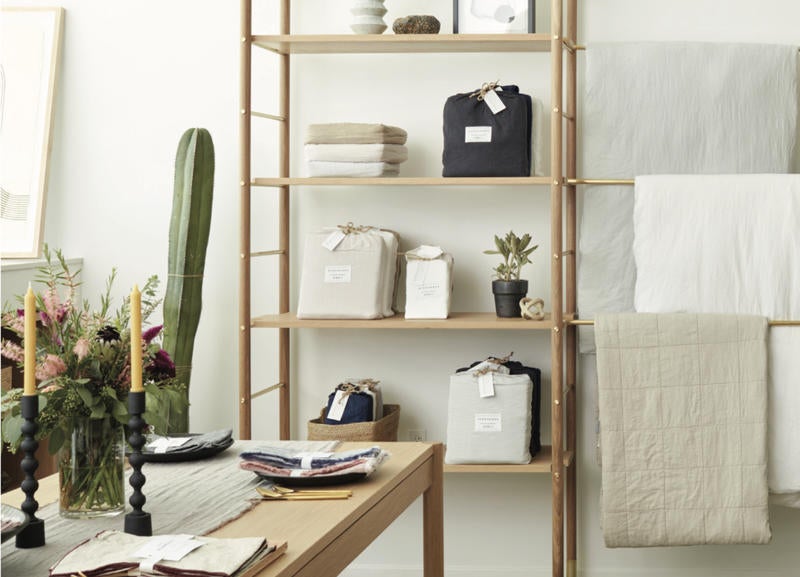 "I always intended to open brick-and-mortar stores down the line. Historically, 90 percent of the products in our category are purchased offline, so I knew it would be important for us to meet our customers where they are, where they want to be and how they want to shop. To do this, we're strategically opening stores right in our customers' neighborhoods. Our stores are also designed to feel more like gathering spaces than traditional retail environments; we want to create spaces where our customers can find inspiration, and enjoy special events that foster a feeling of community. We're also creating sensory experiences for our customers. For example, the sinks featured in many of our stores allow customers to wash their hands and experience the absorbency of our towels firsthand. We're building additional trust and loyalty that encourages those customers to shop with us even more, both online and in-store."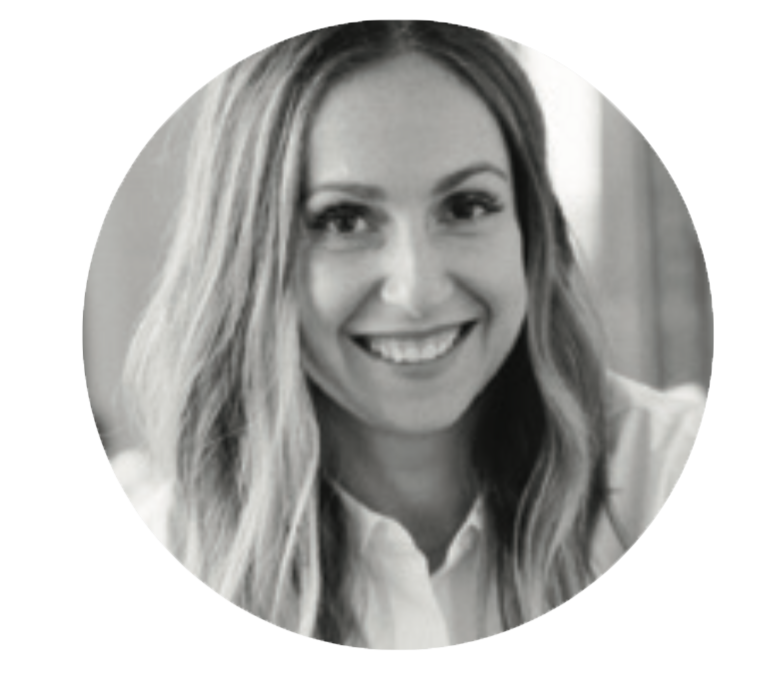 Ariel Kaye is the CEO of Parachute, which she founded in 2014 as an online-only, direct-to-consumer bedding brand. The company has since expanded into bath and furnishings—and operates six stores on both coasts.  
---
POPPING UP How California Closets keeps finding new ways to meet its customers.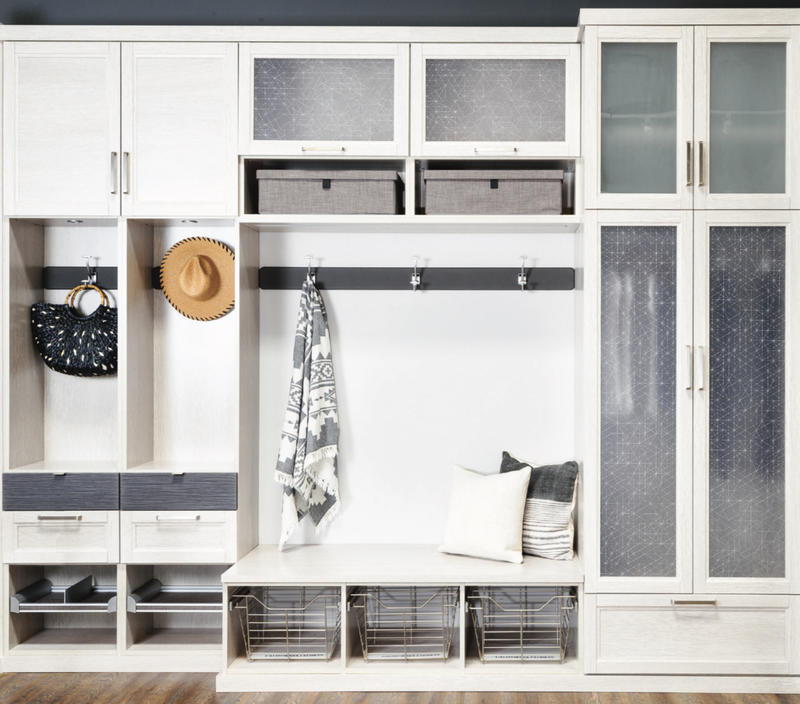 Courtesy of California Closets
For California Closets, the key to success is staying on brand: "When you walk into a showroom, it should feel the same as the website, and the same as when our designer comes to your home for a consultation," explains Samara Toole, senior vice president and chief marketing officer. "That's communicated through consistent visuals and language, sticking to our credo of 'designing better lives' and how we talk about our custom design solutions."
This year, the brand celebrates its 40th anniversary, which makes its humble origins all the more remarkable: "It started as a franchise by a college student in his dorm room," says Toole. Now, the brand has nearly 140 showrooms and over 700 designers on staff working one-on-one with clients. "We realized along the way what it's really all about: We create custom storage solutions that help improve peoples' lives. We've never done the same closet twice."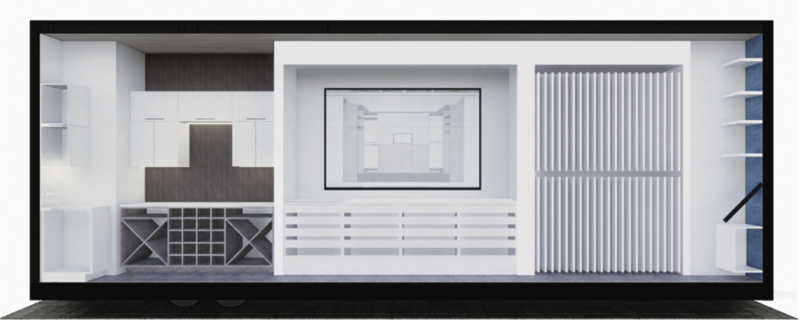 Courtesy of California Closets
California Closets created its first showrooms not as a corporate strategy, but when franchises began to put systems on display in the offices of their manufacturing centers; it didn't take long to notice the dramatic increase in sales. The brand is now actively engaged with consumers in a plethora of ways, from rolling out a new showroom model in 2016, to launching a magazine in 2017, to debuting immersive virtual experiences later this month. And this spring, California Closets is hitting the road, literally, with a new mobile showroom concept built like a luxury trailer. "Our mobile showroom can be in any environment," says Toole. "It's going to give us a key presence in spaces we want to expand, so we can test new markets without a huge overhead commitment." The mobile space was designed to replicate a permanent showroom but also "be an experience that makes a lasting impression." 
---
PLUS: Hear from our team of experts on everything from business-building to content marketing in BOH's exclusive Q&As.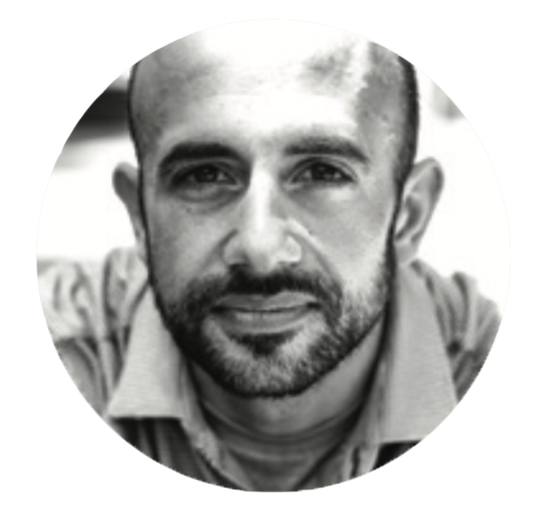 VENTURE FORTH How do you know if VC is right for your business?  Charlie O'Donnell is the founder of Brooklyn Bridge Ventures, a seed-stage investment fund for New York–based startups. He is also the author of the VC-focused newsletter This Week in the NYC Innovation Community and one of designer and entrepreneur Nicole Gibbons's backers in her direct-to-consumer paint company, Clare. We caught up with him to find out what he wishes more founders knew about venture capital. Read on.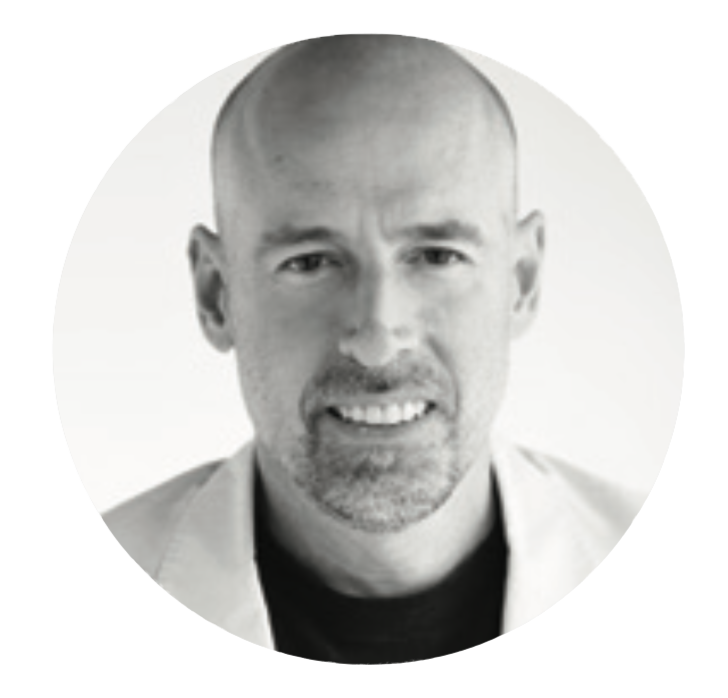 FORECASTING THE FUTURE A top brand strategist breaks down retail trends.
Scott Galloway is a professor of marketing at the New York University Leonard N. Stern School of Business, teaching digital marketing and brand strategy to second-year master's students, the author of The Four: The Hidden DNA of Amazon, Apple, Facebook and Google, and the brand strategist who predicted that Amazon would buy Whole Foods. He is also the founder of business intelligence think tank L2; Red Envelope, one of the first e-commerce sites; and the global brand strategy consultancy Prophet. We caught up with Galloway to find out what's next in the world of retail. Read on.
STAGE FRIGHT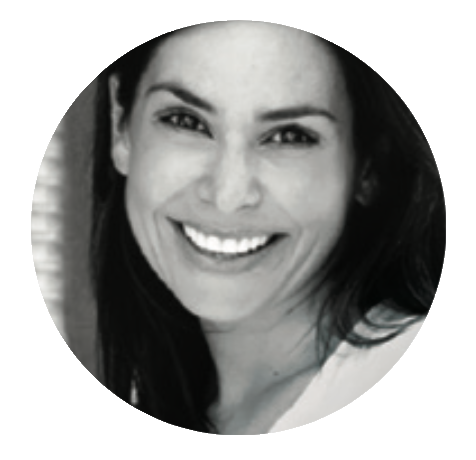 Navigating performance marketing with a digital guru.
Social media is a great way to gain momentum, but paying for amplification across so many social networks can be a complicated, expensive—and pointless, if your strategy isn't sound. Enter Rachel Mack, the founder and CEO of Digital Matter, a digital marketing consultancy that empowers brands to drive sustainable growth through performance marketing. We caught up with her to get the scoop on how to harness social media in a meaningful way. Read on.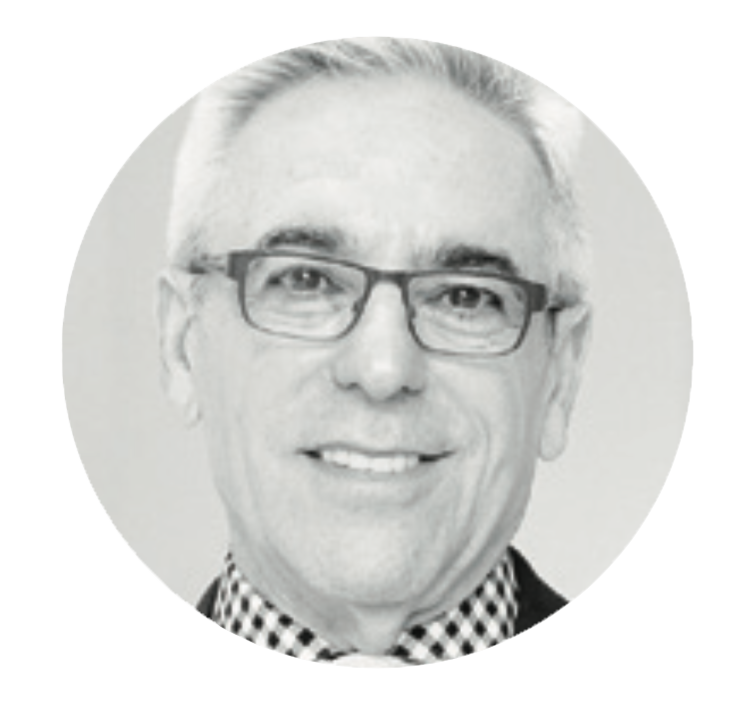 STORE POLICY Why in-store designers matter more than ever.
Mitchell Gold is the co-founder and chairman of Taylorsville, North Carolina–based furniture manufacturer and retailer Mitchell Gold + Bob Williams, which operates 33 stores worldwide. Today, the demands of running a furniture business are changing—and Gold is  leading the charge. "Omnichannel retailing means not just being available on every platform, but being wonderfully available," he tells BOH. One of his solutions has been ensuring that top-notch designers are on-hand in each of his retail stores. "We don't just have salespeople, we have designers who can sell." Read on.
UP CLOSE AND PERSONAL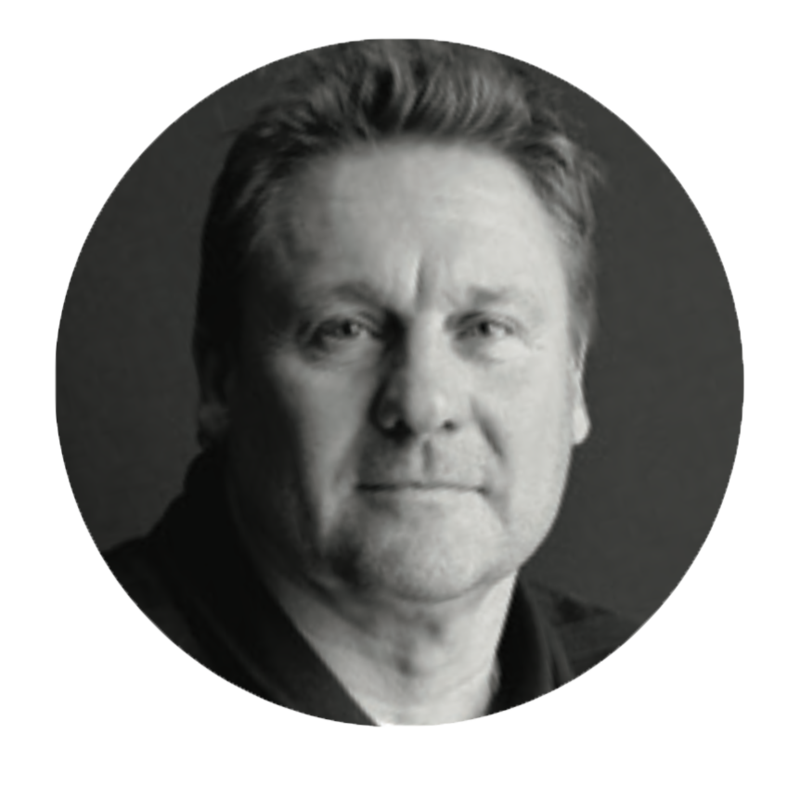 Responding to customer demand for all things custom.
Geoff Hawkes is the founder and CEO of Rochdale Spears Group, which operates a vertically integrated, 2.2-million-square-foot manufacturing facility in Vietnam to produce its own Sonder Living line, as well as product design and manufacturing for the likes of RH, Anthropologie and Williams-Sonoma Inc. He's seen a rise in consumer demand for custom options—and has found a way to deliver a highly personalized product without the high costs of a traditional workroom. "Over the years, we have come to realize that there's a sweet spot between too much choice and a selection of options to get what you want and put your own spin on the piece," he says. At his facilities, he's spearheaded a push towards what he calls limited customization: "[It's where] the customer feels like they've designed their own, but the manufacturer is really offering a menu of cosmetic choices for an already designed product." Read on.
Portraits: O'Donnell, Christopher Michel. Galloway,  Jonathan Fickies/Bloomberg via Getty Images. Gold, courtesy of Mitchell Gold + Bob Williams. Hawkes, courtesy of Resource Decor.