The design world's newest "Warby Parkers" break down their journey from business idea to product launch. Here's how they found their niche in the online direct-to-consumer landscape.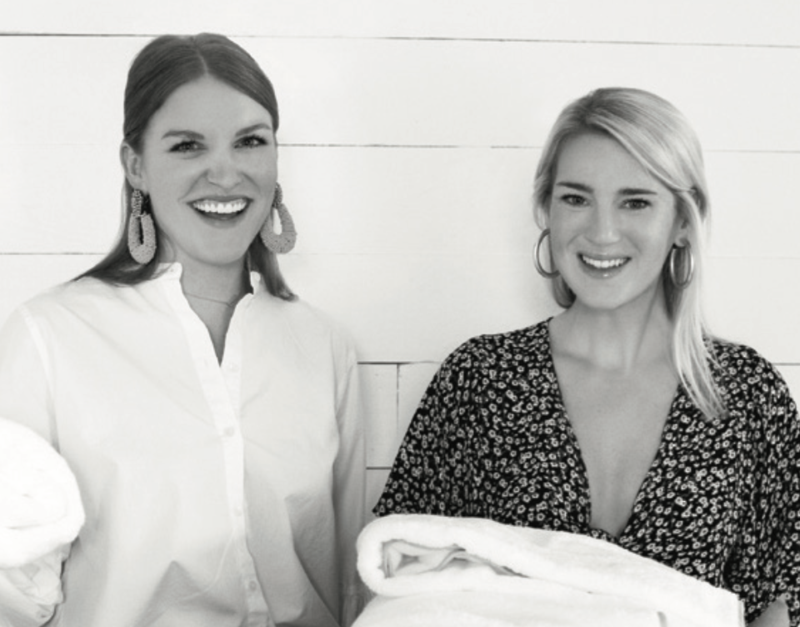 1. Weezie   
Category: Towels HQ: Savannah, GA Employees: 5 Launch: October 2018
Co-founders: Lindsey Johnson (finance background, Columbia MBA) and Liz Eichholz (graphic designer for e-comm brand Uncommon Goods, creative director of feminist media brand Bustle) have been friends for more than a decade.
Homework: Eichholz's "less-than" experience registering for towels pre-wedding kick-started the duo's research; they sampled dozens of competitors and surveyed hundreds of consumers.
Opportunity: Three out of five consumers do not have a favorite towel brand, according to a Cotton Inc. survey and the brand's independent research.
Sourcing: Towels come from a family-owned and -operated, Oeko-Tex-certified (meaning free of harmful chemicals at every stage of production) factory in Portugal; monogramming is done in-house in the brand's Savannah offices.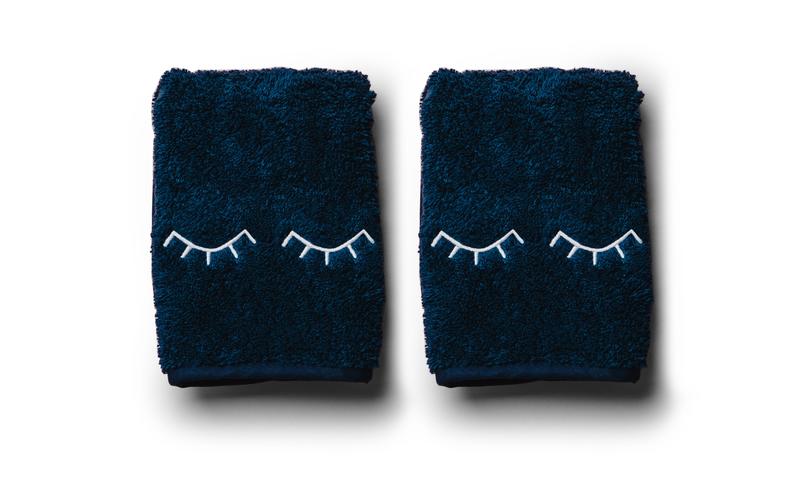 What's in a name? "Weezie is a modern nickname for the more traditional names Louise and Eloise," explains Eichholz. "It represents the new-age hostess, always thoughtful but laid back."
Brand building: The brand uses a camel as a graphic mark on its online and print materials. "It is one of the driest animals on the planet," explains Eichholz. "They absorb tons of water while maintaining a thick, soft coat—the perfect metaphor!"
In the details: Rounded edges and piping options put the focus on style, not just function; towels also include a loop for more effective hang-drying.
Funders: Bootstrapped ("We didn't want to be beholden to anyone else's playbook or definition of success," says Johnson.)
Product: The duo sold out of makeup towels in less than 48 hours after the collection's debut. "We had to scramble to get more product in time for holiday, which is a good problem to have," says Johnson. Pair of makeup towels, $40.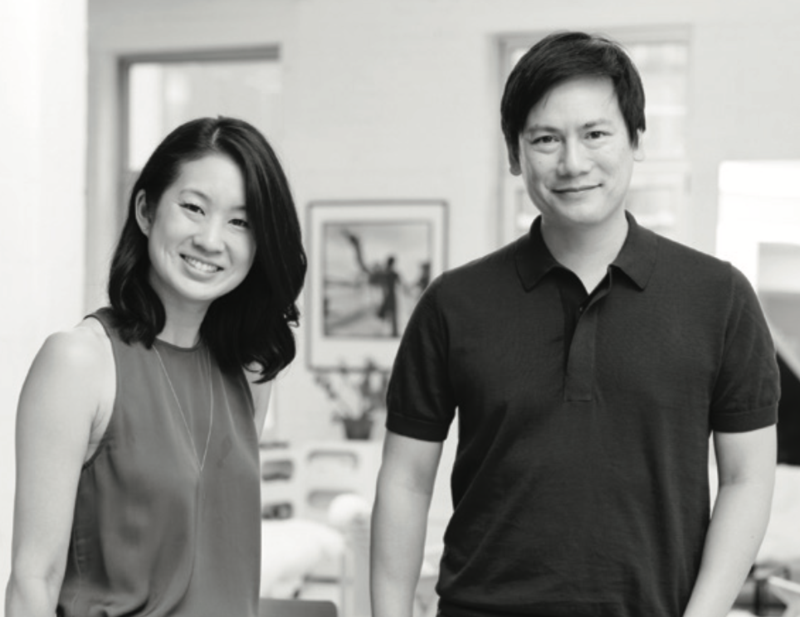 2. Material
Category: Knives and kitchen tools HQ: New York, NY Employees: 4 Launch: March 2018
Co-founders: Eunice Byun (Goldman Sachs alum; worked in marketing and business development at Maidenform and Revlon) and Dave Nguyen (retail operations at Valentino and Chanel) met 12 years ago and bonded over a shared love for food and design.
Homework: "The best way to disrupt a large, traditional industry is to focus on objects we use every day," says Byun. "We thought that if we could transform the connection people have with these tools, they'd be more excited to use them."
Opportunity: Kitchen tools and cookware is a $24 billion industry in the U.S.; much of the category is at the low end—a 30-tool starter set at a big-box retailer—or ultra-high-end (think: several hundred dollars for a knife).
Sourcing: Steel for knives from Japan, woods from the U.S. and Europe; manufactured in a region of southern China that has been forging knives for more than 1,400 years.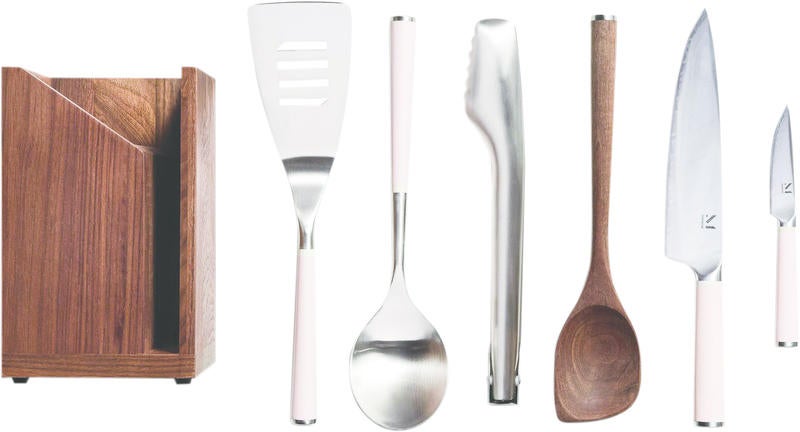 What's in a name? "Yes, we sell you material items—but we also hold ourselves accountable to ensuring those items become material in your life, and bring you joy in their design," says Byun.
Brand building: "When we set out to build the brand, we wanted to make sure it conveyed the attention to detail and thoughtfulness with which we approach our product design," adds Byun.
In the details: Forget the massive knife set: The 8-inch chef's knife, 6-inch serrated knife (perfect for crusty bread and ripe tomatoes alike), and 4-inch paring knife—all designed in-house and perfectly balanced—are the only three you need.
Funders: Nguyen was connected through a friend to the investors who would ultimately lead their first round. "They believe the kitchen category is ripe for disruption and that we can usher in a new standard," he says.
Product: The brand's first starter kit was an all-in-one holder with the six tools you really need (two knives, tongs, wooden and metal spoons, and a slotted spatula). The Fundamentals collection, $175.
3. Threaded
Category: Bedding HQ: Secaucus, New Jersey Employees: 2 Launch: September 2018
Co-founders: Patti Bernstein and Margaret Wakeland worked together as home textile merchandisers at Macy's (16 years and eight years, respectively) and paired up to work with Indian factories and mills committed to social and environmental impact.
Homework: "We're the only people in the direct-to-consumer bedding market with a bedding background," says Bernstein. "We saw the need for modern, design-forward bedding at an accessible price point."
Opportunity: "The e-commerce community has primarily focused on basic bedding," says Bernstein; fashion-forward details like embroidery, hand-beading and quilting set the company's wares apart from its e-comm competitors.
Sourcing: The duo reached out to vendors they'd previously worked with; all manufacturing partners invest in either solar technology, water harvesting or recycling, and put a portion of their profits into women's empowerment programming and childhood education.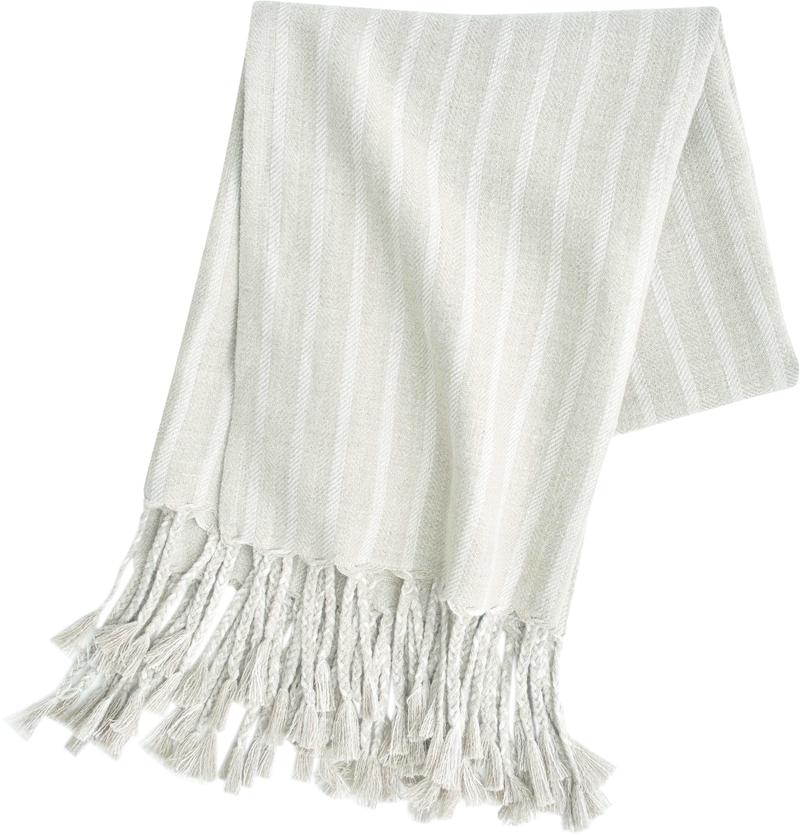 What's in a name? "We wanted the name to reflect the 'threading' of the communities we support," says Bernstein. "We wanted to tell the story of change—for women, sustainability, and education."
Brand building: "Supply chain transparency is integral to our brand story," says Wakeland.
In the details: Bedding is shipped in reusable totes or laundry bags and all packaging is plastic-free; buttons are made of coconuts instead of plastics.
Funders: Silent financial backers—a large textile manufacturer that wanted to break into the digital space—approached Bernstein about the opportunity to launch an e-commerce bedding business.
Product: "We were surprised that so many thought we were under-priced for the quality and design," says Bernstein. Trellis garment-dyed linen duvet in full/queen, $299; Vista linen throw, $119; Sierra embroidered pillow cover, $59.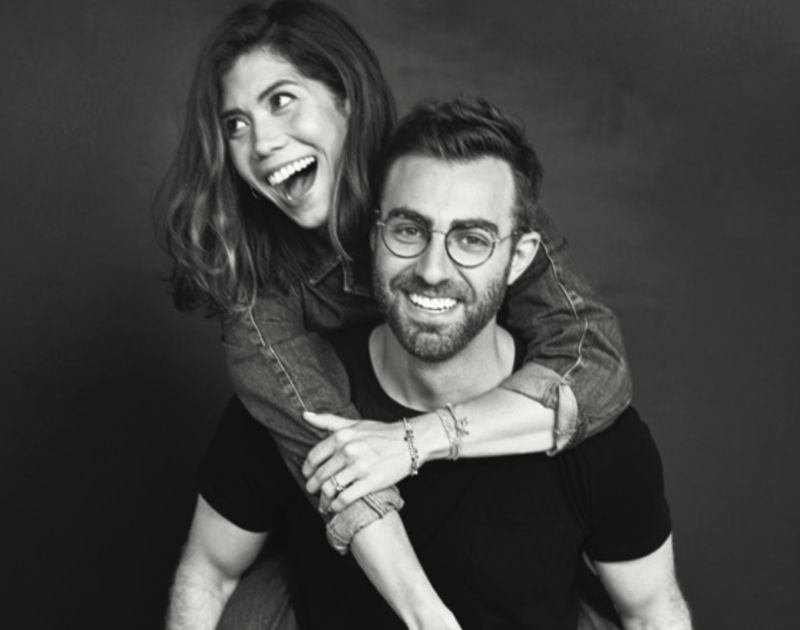 4. Backdrop
Category: Paint HQ: New York, NY Employees: 3 Launch: November 2018
Co-founders: Husband-and-wife duo Caleb Ebel (early Warby Parker employee, CFO of BioLite, which provides energy solutions for off-grid communities) and Natalie Ebel (former CMO of education nonprofit Pencils of Promise) launched the start-up after the birth of their daughter.
Homework: "We came to this problem as consumers first," says Caleb Ebel. "Having painted every home and apartment we've lived in, we felt the inconveniences of an antiquated category firsthand."
Opportunity: In addition to leaning on their own painting experiences, they conducted consumer research with family and friends—and heard the same pain points repeated back to them again and again. "We decided to start Backdrop to meet the needs of modern consumers," says Caleb Ebel.
Sourcing: The founders partnered with a century-old paint and supplies manufacturer for its products.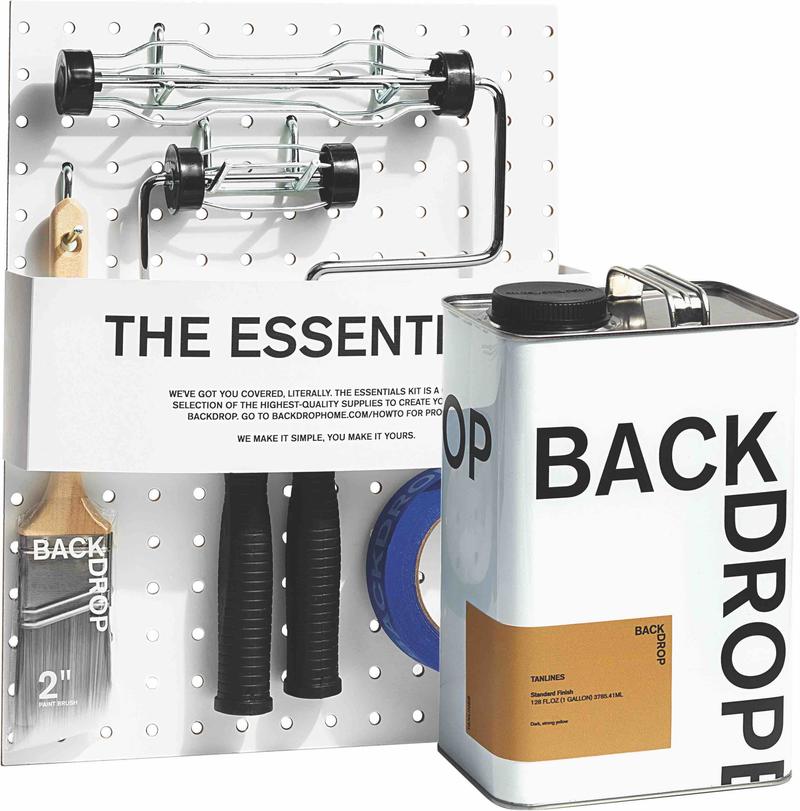 What's in a name? "We came to the name because your walls and paint are truly the backdrop to all of the memories you create in your space—it's such a big part of what makes your home yours," says Natalie Ebel.
Brand building: The Ebels worked with Aruliden, an award-winning branding agency; their 50-color palette was built with community input, including Instagram surveys.
In the details: "We've built authentic social impact into our business model from day one," says Caleb Ebel. "Before we sold our first gallon of paint, we partnered with the International Rescue Committee, so as customers transform their spaces with Backdrop, they're also supporting involuntarily displaced families through IRC's work."
Funders: Early investors come from consumer technology and real estate.
Product: "A few customers have decided on a paint color based on the name [alone]," remarks Natalie Ebel. "I guess it's more fun to talk about your walls when they're in Surf Camp." Gallon of standard or semigloss paint, $45; an 11-piece painting tools kit, $40.