Two friends are setting out to reinvent the modern towel via a new brand. Weezie co-founders Lindsey Johnson, CEO, and Liz Eichholz, creative director, were a decade into their friendship when Johnson got engaged and Eichholz bought a house. Both were searching for towels and confused by the quality indicators, the material quality and even the lead times for embroidery. Their Savannah, Georgia–based towel company was born of that frustration. With five embroidery choices, seven thread colors and organic cotton, the towels are also OEKO-TEX certified. The two founders walk us through their new business, which makes its official launch today.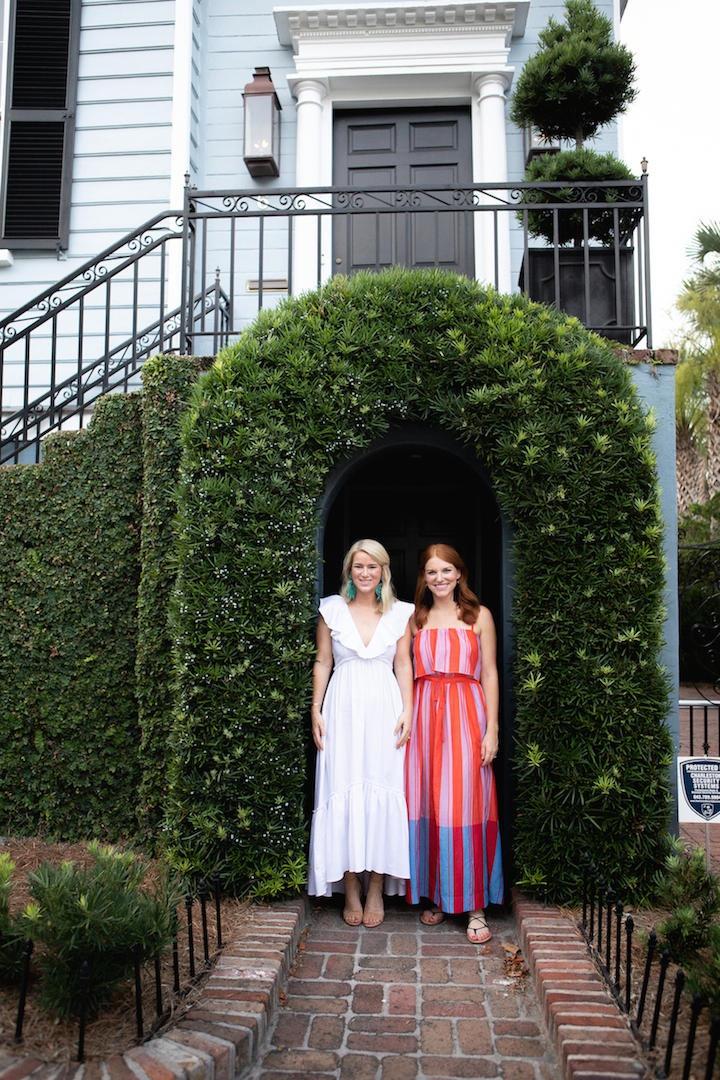 Walk us through the process of developing and financing your brand. What were some of the major decisions you made early on, such as to bootstrap?
The decision to bootstrap was an easy one for us—we knew we wanted to be in control of the company's destiny throughout its earliest days. We did not want to be beholden to anyone else's playbook or definition of the word success!
Another decision we made early on was that we wanted a brand that represented modern, approachable luxury. We felt strongly that many of the brands in the luxury market felt outdated or unattainable, and there was a hole in the market for a fresher, more playful aesthetic.
On the business side, we knew that maintaining a close relationship with our customer was of critical importance. This led us to the decision to sell directly to the consumer rather than through retailers, as well as to control as much of the operations as possible. Practically, this means we complete all customization and e-commerce fulfillment in-house, and that we can more easily evolve our product offering and design options based on customer feedback.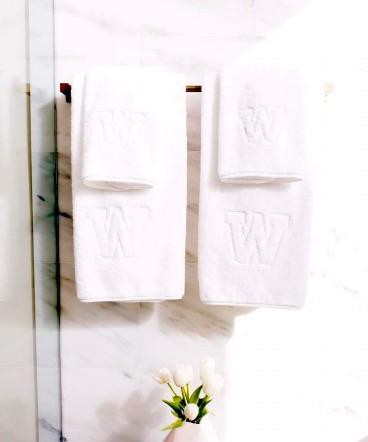 What was missing in the towel marketplace?
Before Weezie, there was no company focused exclusively on delivering towels that were high quality and aesthetically beautiful through a seamless customer experience. There are brands that sell high-quality towels, but the shopping experience is a headache, leaving the customer to sift through dozens of quality options and price points. There are brands that offer customization, but the options are dated, the experience is archaic and time consuming, and towel quality is an afterthought.
It baffled us that high-quality, beautiful towels were so difficult to find and shop for! There is so much noise in the space, and despite the overwhelming number of options on the market, we couldn't find one single brand that solved all of our pain points.
What has response been like so far?
We have been blown away with the positive response from consumers, designers and tastemakers in the industry. We spent over a year perfecting the design and quality of the towel, and our research included interviews and focus groups with hundreds of people. The hard work and diligence on product design has definitely paid off, and we can't wait to see which designs consumers will gravitate towards!