Shares of RH jumped nearly 7 percent in after-hours trading last night. There was no earnings release nor any statement from the company (unless you count the debut of RH Ski House). Instead, what drove the shares higher was a disclosure by Berkshire Hathaway, the trading vehicle of legendary investor Warren Buffett, that it had acquired 1.2 million shares of RH stock in the third quarter.

Berkshire, like all funds that have at least $100 million under management, is required every quarter to disclose their holdings to the Securities and Exchange Commission through a 13F form. Asset managers who control stock portfolios worth billions of dollars have become known as "whales"—poring over these once-obscure forms and trying to interpret the meaning of each change has become known as whale watching, a growing pastime on the Street these days.

There is no greater whale than Warren Buffett, the man known as the "The Oracle of Omaha." Buffett's Berkshire Hathaway controls a stock portfolio worth over $230 billion. It has $65 billion invested in Apple, $21 billion in Coca-Cola, $18 billion in American Express, and as of September 30, $211 million invested in RH.

Berkshire's most recent earnings report revealed that it had roughly $122 billion in cash on its balance sheet. Buffett, famed for his value investing approach to the market, has suggested his cash levels were high because it was hard for him to find companies worth buying.

What made RH shares stand out to Buffett and his investment team is hard to know for sure, but there can be no doubt that Berkshire's investment is a tremendous compliment to RH chairman and CEO Gary Friedman. Friedman has long admired Buffett and has even begun referencing him in recent earnings releases.

"Akin to Berkshire Hathaway, we are building a business that is capital efficient, generates significant free cash flow, enjoys a low cost of capital, and is developing a culture relentlessly focused on ROIC and capital allocation," Friedman wrote last December. "Also like Berkshire, we invest with a long-term view, indifferent to short-term market swings or recessions, and believe every market presents opportunities."

It's true that Buffett invests with a long-term view; he bought many of his top holdings decades ago. He likes to invest in companies with strong "moats"—a competitive advantage that's difficult for other companies to replicate. Perhaps that's how Buffett sees RH, as a strong brand that has pulled away from the competition to the extent that its model can't be copied.

While Buffett is usually focused on large acquisitions, RH's market capitalization is less than $3.5 billion, so it would be surprising if this investment were the beginning of a takeover bid. (For context, Berkshire's last major purchase was an aerospace parts company worth $37 billion.)

Still, Buffett has always had a soft spot for furniture companies. Over the years, he has purchased several of them, most famously buying the Nebraska Furniture Mart from Rose Blumkin in 1983 for $60 million. Buffett, who bought the company in part because he thought the 89-year-old Blumkin was one of the best businesspeople he had ever seen, said at the time that all he needed from her was a handshake and the deal was done. Is such a handshake in Friedman's future? Keep watching this space.
____________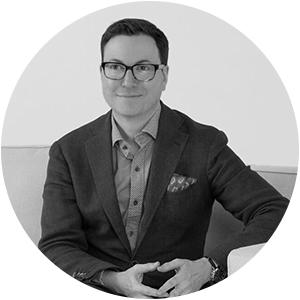 Dennis Scully is the host of the weekly BOH podcast, where he explores the changes and challenges facing the interior design community through interviews with industry thought leaders, entrepreneurs and creatives. Scully was previously a business development consultant for major trade brands, and has held sales and marketing roles at Domino, Waterworks and Twill Textiles. In his Market Watch columns, Scully calls upon his background as an analyst and longtime securities trader as he explores the ins and outs of the home industry's publicly traded businesses.
Disclaimer: The author does not hold shares of the companies featured in this column at the time of the story's publication. The views, thoughts and opinions expressed here belong solely to the author, and do not necessarily reflect those of BOH. The material is for informational purposes only, and does not constitute any form of financial advice.
Homepage photo: RH New York | Courtesy of RH