Perhaps it was the jetlag, as RH chairman and CEO Gary Friedman and some of his team had just returned from a European trip the night before. Maybe it was the excitement of the positive earnings news that had just been released—adjusted earnings came in at $3.20 a share, up 59 percent from last year, on revenue of nearly $707 million for the quarter—or the fact that RH's stock price had nearly doubled in the past three months.
Whatever it was, Friedman was ebullient as he treated the team of Wall Street analysts who cover the company to a post-earnings conference call that spanned nearly two hours.
His latest travels have led him to believe that the global market could ultimately be a $15 billion opportunity for RH—and according to Friedman, it's just sitting there waiting for them.
Not since Eisenhower was preparing for the D-Day invasion has anyone sounded quite as animated about his plans to descend on Europe. Despite the fact that the first location for a store, or rather gallery, has yet to be determined, Friedman was already projecting that RH's global roll-out strategy would have a tenfold impact on RH's share price in the coming years.
"I tell people, 10 years ago, LVMH stock was at $39 a share, right? Ten years later, it hit $390," said Friedman in one of several references on the call to Bernard Arnault's global luxury empire. "I think people are going to look at RH, whatever it's trading at today, $150, $160 a share—10 years from now, the stock could be $1,600 a share."
All this and RH has yet to put a shovel in the ground—never mind build a store in London, Paris or any other European capital city.
Perhaps the only thing that rivaled Friedman's enthusiasm for the company's planned global domination was the fact that RH is, at last, shedding the last vestiges of the Restoration Hardware brand legacy: "We're finally getting rid of the last of holiday," he declared.
"We're talking on this last trip, saying, 'Remember when we were in all those shitty seasonal businesses?' We used to sell Halloween crap, and we used to sell Easter crap and we used to sell Valentine's crap," he said. "And all these businesses that had a four-week or six-week lifespan, and God forbid the vendor shipped two weeks late and now 90 percent of it is getting marked down and your whole margin structure would get screwed up."
Friedman wishes his customers would all forget about the garden gnomes and holiday merchandise that used to be for sale, in the same way that he'd like people to stop referring to RH's store a short drive from its Corte Madera headquarters or the nearby San Francisco location as flagships.
Apparently, he has to regularly remind people in the Bay Area that, at 6,500 and 4,500 square feet respectively, neither of those stores is a flagship. They don't show the company's full product assortment, they don't have restaurants, and they don't come close to representing the brand as he wants people to think of it today.
Instead, Friedman wants them to think of a gallery like New York, a sprawling 90,000-square-foot retail experience, which he reminded us is on track to do approximately $112 million in annual sales. This is what the RH brand is all about. That old image people have—what he refers to as his company's "ugly past"—is partly why he is so eager to open stores in countries that have no memory of what Restoration Hardware used to be.
After years of battling the short sellers and frequently disappointing the analyst community, who Friedman thinks are too focused on short-term results, his long-term vision for the company is beginning to finally pay off.
So transformed is the RH brand today that less than 1 percent of what the company sells is cash and carry. To get there took years of reengineering the company—in Friedman's words, "burning through" old inventory. The company has also reduced low margin "outlet" inventory by 75 percent over the last 18 months, which meant taking a profit margin hit in the past. But now this is creating the opportunity for some meaningfully increased margins in the future.
Friedman writes routinely of his focus on elevating the brand, "architecting an integrated operating platform," and pivoting the company back to growth. These recent results suggest that he is doing just that. It's little wonder he is feeling ready to take on the world. Friedman has increased earnings, brought down inventory levels and dramatically raised margin levels—all in a corner of the market where the company seems to have very little competition.
He even resisted the temptation to buy back shares in the last quarter. But then, he has no need to support the stock price; RH shares closed Friday at an all-time high.
____________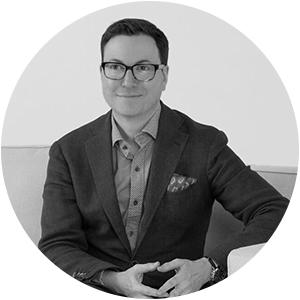 Dennis Scully is the host of the weekly BOH podcast, where he explores the changes and challenges facing the interior design community through interviews with industry thought leaders, entrepreneurs and creatives. He is also the vice president of sales and marketing at luxury textiles company Castel. Scully was previously a business development consultant for major trade brands, and has held sales and marketing roles at Domino, Waterworks and Twill Textiles. In his Market Watch columns, Scully calls upon his background as an analyst and longtime securities trader as he explores the ins and outs of the home industry's publicly traded businesses.
Disclaimer: The author does not hold shares of the companies featured in this column at the time of the story's publication. The views, thoughts and opinions expressed here belong solely to the author, and do not necessarily reflect those of BOH. The material is for informational purposes only, and does not constitute any form of financial advice.
Homepage photo: RH New York | Courtesy of RH