With more than 35 percent of its outstanding shares sold short, RH, the company formerly known as Restoration Hardware, is currently the 10th most shorted stock on the New York Stock Exchange. Traders who profit from a company's falling share price got their first taste of blood from RH in 2016. That year, the company's disastrous rollout of RH Modern resulted in a 70 percent decline in the share price, and created a highly profitable feast for the short sellers. Ever since then, it's been hard to shake them off.

No one is more aware of the bets being placed against his company's ultimate success than CEO Gary Friedman. He delights in proving his critics wrong and forcing them to buy back the borrowed shares of RH they've sold, at much higher prices.

RH stock was trading at below $50 a share back in 2017 when Friedman and his CFO, Karen Boone, plotted their masterstroke of financial engineering: leveraging the company's balance sheet to buy back $1 billion worth of its own shares. By December of that year, the shares were back near their old highs of $105 a share, but Friedman was just getting started. He knew it would take more than just a massive share-repurchase program to turn the company around, so he and his team got to work on restructuring every aspect of the company's operation.

They took what they learned from the inventory and shipping challenges they had experienced—challenges that nearly brought the company to its knees—and began reengineering their entire logistics network. They closed two of their four distribution centers and redesigned their home delivery and returns operations, dramatically increasing driver productivity. They even opened a Customer Delight Center at the corporate headquarters in Corte Madera, California, "ensuring the voice of the customer rings through the corridors of our corporate campus daily," as Friedman noted in his letter to shareholders.

As the company's membership program began to gain traction, quickly becoming the vehicle by which over 90 percent of merchandise is sold, they focused more on full-price inventory, relying less on clearance sales to boost quarterly revenue. Friedman reminded shareholders in his note: "We will continue to manage the business with a bias for earnings versus revenue growth, and will restrain ourselves from chasing low-quality sales at the expense of profitability like many in our industry."

The results in the most recent quarter showed just how much of an impact these efforts were having on the company's profit margins and, ultimately, its earnings. RH reported first-quarter net income of $33.5 million on sales of $557 million. Even though revenue was slightly lower than last year's levels for the quarter, the income generated was more than three times the previous record for the first quarter. The adjusted operating margin came in at 9.6 percent, which constitutes a massive jump from the 1.5 percent level report the year before.

What is most striking about RH's numbers, and perhaps even a bit counterintuitive in the internet age, is the volume being generated out of its retail locations. Friedman told analysts on last week's earnings call, "When I inherited the business, the average store volume here was $2.9 million a store. We have stores doing $60 million–plus. The same little boxes that were doing $2.9 million a store, now we are doing $15 million a store in the same square footage."

Friedman indicated that he believes the 90,000-square-foot gallery that is scheduled to open in New York in September will ultimately generate over $100 million in annual revenue. He is also looking abroad, noting that he gets licensing requests from all over the world, but regularly turns them down.

The company has its eye on London and Paris but has yet to nail down a location. Friedman indicated on the call that the international opportunity is maybe bigger than the U.S. opportunity "because the competition is—I mean, there is really no competition internationally when we look at what we're doing."

"We think we could open one gallery (in London) and probably create a $200 million to $400 million business very quickly," Friedman told analysts on the call.

The race is afoot to become the leading global luxury brand in the home space. Like it or not, it certainly looks like RH is in the lead. The stock closed at $160 a share on Friday. Take that, short sellers.
____________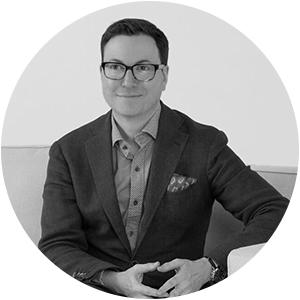 Dennis Scully is the host of the weekly BOH podcast, where he explores the changes and challenges facing the interior design community through interviews with industry thought leaders, entrepreneurs and creatives. He is also the vice president of sales and marketing at luxury textiles company Castel. Scully was previously a business development consultant for major trade brands, and has held sales and marketing roles at Domino, Waterworks and Twill Textiles. In his Market Watch columns, Scully calls upon his background as an analyst and long-time securities trader as he explores the ins and outs of the home industry's publicly traded businesses.
Disclaimer: The author does not hold shares of the companies featured in this column at the time of the story's publication. The views, thoughts and opinions expressed here belong solely to the author, and do not necessarily reflect those of BOH. The material is for informational purposes only, and does not constitute any form of financial advice.