In RESTORATION HARDWARE's most recent earning report, company chairman and CEO Gary Friedman described his team as one "willing to march into hell, as we did last year, for a heavenly cause." If you've been a shareholder of RH stock over the past two years, you might well think you've been to hell and back as well.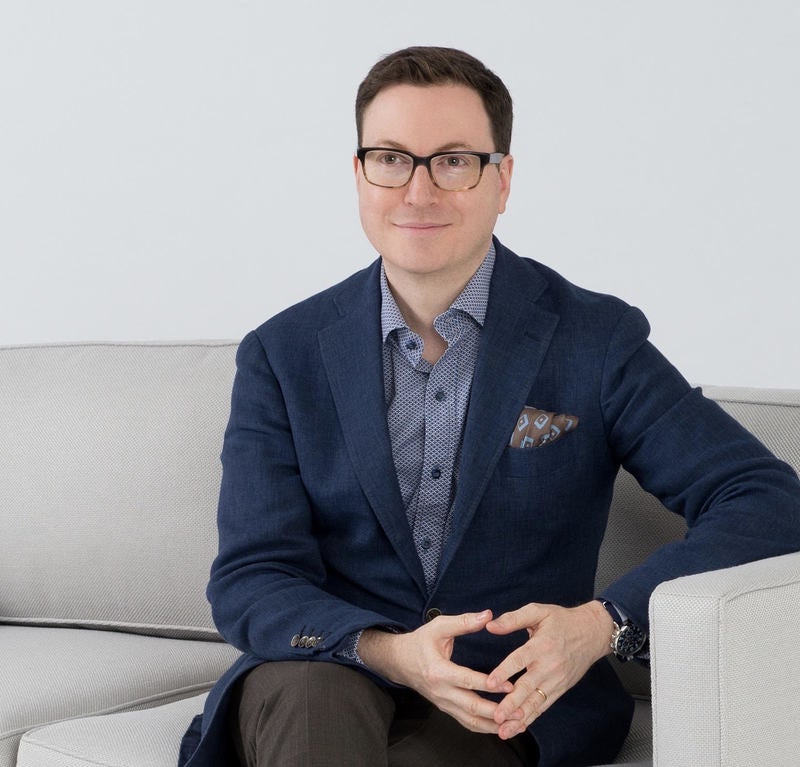 After hitting an all-time high of $106.49 a share back in November of 2015, shares of RH began to freefall, as news of the difficulties of the RH MODERN rollout began to come to light.
Within six months, the shares had come all the way down to below $26 a share. The shares finally put in a bottom in February of this year, after hitting a low of $24.41 and from there, they began to take off. The shares more than doubled from their February low, reaching an intraday high of over $60 a share in May.
Traders, however, were once again disappointed by first-quarter revenue guidance and on June 2, the shares plunged more than 25 percent in one day, closing at $42.54 a share. Clearly not everyone was discouraged, and the very next day, the stock once again began an aggressive upward climb.
The stock is up over 50 percent since the June 2 low and on Wednesday, June 28, took out its 52-week high, trading above $64 a share. The shares are now well above where they were as June began, when the company lowered its future revenue guidance for the rest of the year.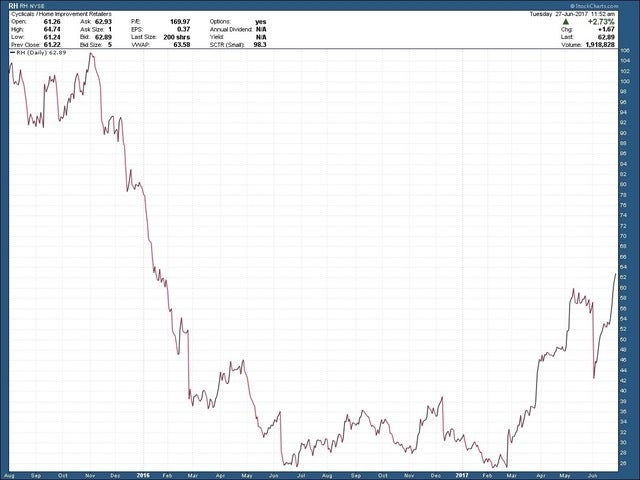 What's behind all this volatility, and what can explain the recent dramatic rise in the shares? Some of it might be short sellers covering their positions lately. Almost 50 percent of the outstanding shares are sold short, meaning there are a lot of traders who will have to buy back the shares they sold if the price of RH's stock keeps going higher. RH recently announced a share buyback program of its own. At any time, the company can be in the market, buying its own shares.
And then there's AMAZON, and that recent news about it acquiring WHOLE FOODS. There are many traders who think there would be no better way for Amazon to get a good foothold in the home market than to purchase RH. It would be a bold move, but these days, nothing would surprise us.
The only thing we know for sure is that the reason share prices go up is that there are more buyers than sellers, and for the moment at least, somebody is doing an awful lot of buying of the shares of RH.