Exactly how many furniture stores are there in the country? Researchers, analysts and plain old retailing enthusiasts all offer different estimates—generally anywhere from 22,000 to 30,000 stores—but most seem to be in agreement on one thing: There are fewer than there used to be. And while physical attrition is a fact of life in retailing, there's been another major factor impacting furniture store counts: consolidation.
Over the past decade, and in the past two to three years especially, furniture retailing has become increasingly concentrated in the hands of fewer (and bigger) brands. Led by the largest company in the business, Ashley Home Stores, and followed by other manufacturers like La-Z-Boy and regional players like Art Van, Bob's and Berkshire Hathaway, furniture is finally undergoing the same winnowing down that virtually every other retail category has experienced. But it sure has taken furniture a while to get there. Long the province of local, usually family-owned-and-operated players, the segment was slow to change, at least in part due to the capital needs for large stores with significant inventorying costs.
That's not to say that there hasn't been consolidation and multi-store expansion over the years. Florida-based Rooms to Go has been a leader in expanding across the Sunbelt in the past three decades. Elsewhere, regional powerhouses like Havertys in the Southeast and Raymour & Flanigan in the Northeast have expanded their reach beyond their home bases.
In the meantime, Ethan Allen—once a bastion of early American styles, though its selection now leans more contemporary—has staked out a near-national presence, largely through franchising. And what the industry calls "lifestyle" retailers—Crate & Barrel, Pottery Barn, Pier 1 Imports, and more recently, RH—also play on a national stage, albeit it with edited offerings and, for the most part, lower store counts. Even IKEA continues its expansion into the American market.
All of this comes as online furniture sales are gaining market share—and confidence from skeptical shoppers. Led by Wayfair and Amazon, more furniture is bought through e-commerce every day. Yet the market remains relatively small in share compared to most other consumer product categories.
When it comes to physical retailing, several factors have accelerated the consolidation and nationalization of the furniture category. The single biggest change to the business has been the ascension of Ashley Home Stores. A combination of factory-owned and quasi-franchise locations, Ashley has redefined the retail landscape for furniture by creating an empire that now numbers more than 800 units. (Most are in the United States, but Ashley outposts can also be found in China and elsewhere internationally.
Curiously, many Ashley stores are owned by the very same local and regional independent furniture stores that are slowly but surely being usurped by the Big Orange. Through its savvy combination of wholesale and retail business, Ashley—which is privately owned by the Wanek family—does well over $5 billion a year, dwarfing its nearest competition. The company's rise has caused other retailers to step up their game, particularly in the promotional end of the business. Other, so-called "single-source" brands, such as La-Z-Boy and Bassett, continue to expand and get more aggressive in their marketing.
In other corners of the industry, private equity funding has allowed once-local operations to rapidly take on more stores. Art Van in the Upper Midwest and Bob's Discount Furniture in New England are the leaders in this trend: The former had 194 stores in 2018, up from 178 in 2017, while the latter increased its year-over-year count from 89 to 104. One has to think the end game is for these businesses to eventually go public, though Wall Street is none too keen on furniture or retailers these days.
But even the Oracle of Omaha, Warren Buffett, has continued to see good business in furniture. From Berkshire Hathaway's original purchase of Buffett's hometown Nebraska Furniture Mart in the early 1980s, its holdings now include three other brands: Jordan's in New England, Star Furniture in Texas, and R.C. Willey out of Utah. Together, its 34 stores do over $2 billion in business—and while they are not rapidly expanding, the four retailers are considered among the best in the business.
All of this consolidation is taking its toll on local independent stores. Although the 100 largest furniture retailers actually lost market share in 2018, according to Furniture Today, the very largest retailing operations—Ashley, Rooms to Go, the Berkshire group, and several others—all continued to outperform the industry as a whole, signifying their increased role.
It's unlikely that furniture will reach the levels of retail concentration of other sectors—think books, consumer electronics or office supplies—anytime soon. Furniture remains a business with complexities such as store size, deliveries and, critically, returns, many of which are simpler in other product categories. But change is most certainly occurring and at a faster pace than the industry has ever seen. The glacially paced world of selling furniture is finally, in its own way, undergoing its own kind of climate change.
____________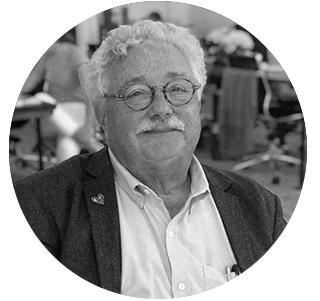 Warren Shoulberg is the former editor in chief for several leading B2B publications. He has been a guest lecturer at the Columbia University Graduate School of Business; received honors from the International Furnishings and Design Association and the Fashion Institute of Technology; and been cited by The Wall Street Journal, The New York Times, The Washington Post, CNN and other media as a leading industry expert. He was also a guest on the BOH podcast, and his Retail Watch columns offer deep industry insights on major markets and product categories.
Homepage photo: Shutterstock.com