For an international retailer that's been around for more than 75 years, IKEA has a relatively small number of stores—and the unique distinction of being just as known for its meatballs as for any of its home products. But the company is arguably the most influential and innovative retailer in the home furnishings business right now. With its rapid-fire introductions of unexpected and exciting products, new retail concepts that break its superstore image, and merchandising methodologies that nobody else is even thinking about, the Swedish retailer is staking out a place atop the industry pyramid in a way that no other brand has done before.

The retailer is also in the midst of its biggest American expansion ever—and is moving even faster to catch up on the online side, an area it ignored far longer than it should have. But it does so from a base of strength and market positioning tailor-made for a new shopping generation.
IKEA had a very different target audience when 17-year-old Ingvar Kamprad opened a little shop in his hometown of Älmhult, Sweden, in 1943, where he sold small goods like pens and wallets. (The name, pronounced ee-kay-uh in Sweden, is an amalgam of initials—his name, the farm he grew up on and his hometown.) Being in a small town meant the new business had to do things differently to attract enough customers. In 1951, Kamprad started a catalog; a few years later, in 1956, he began selling assemble-it-yourself furniture, the foundation for the company's entire flat-pack product line today. That's also when the company began to give its products Swedish names, some of which continue to amuse and confuse its worldwide customers today.
IKEA's global expansion now includes more than 400 stores in over 50 countries. The first U.S. store opened with much fanfare in 1985 in a Philadelphia suburb (more than 150,000 customers visited in its first week of business, according to a 1986 New York Times article assessing the brand's success), and the company now operates more than 60 locations throughout North America. Global revenue tops $40 billion in a complex foundation-based ownership structure that includes franchises and multiple subsidiaries. It also remains perhaps the single most successful international retailer ever, operating stores on several continents when most organizations can barely manage one expansion beyond their native land.
The history and growth of IKEA is impressive, but so is the list of recent initiatives launched to keep raising the bar:
Perhaps most important is the brand's debut of small, urban locations with an entirely different merchandising positioning—a break from its decadeslong suburban megastore strategy. The just-opened IKEA Planning Studio on Manhattan's Upper East Side is a terrific example. At 17,000 square feet, it is a fraction of the size of the typical 300,000-square-foot IKEA behemoth—but it also has an entirely different purpose, offering design services, ordering, less-expensive delivery and assembly fees for nearby shoppers and only a very limited assortment of take-with goods. (In a way, it resembles the Local format Nordstrom is testing in Los Angeles and plans to bring to New York within the year.) IKEA says it eventually plans to open up to a dozen Planning Studios in urban locations in the U.S.
The New York store is similar to several locations the company has opened in Europe—including its first store in Paris, which debuted in early May—and joins a dedicated kitchen-planning store in Stockholm, one for home renovations in London and a location in Madrid just for living room furniture. All break the paradigm of the classic IKEA store that is too far away, and often too overwhelming, for city dwellers.
While IKEA has always given billing to many of the designers who create its products, they were not exactly household names—not even in Sweden. That's changed lately, as the company collaborated with the likes of streetwear designer Chris Stamp and beloved Danish brand HAY in 2017, and with Virgil Abloh's Off-White label in 2018, before the designer was named artistic director of Louis Vuitton. The newest example is the Delaktig collection of furniture and accessories designed by Tom Dixon, one of the most high-profile design-world names of recent times. The line's price-point is significantly lower than what one would pay for Dixon's own branded furniture and lighting, taking a page from the fast-fashion world where H&M has worked with designers like Karl Lagerfeld for limited-run capsule collections.
Collaborations with well-known names is not limited to just designers. Earlier this year, IKEA partnered with premium speaker company Sonos to introduce the Symfonisk (say it out loud) line of audio equipment, one of which is also a lamp. Starting at $99, the pieces are an amazing value compared to the eye- (and ear-) popping prices of Sonos-branded speakers.
IKEA has also been at the forefront of the services trend in home furnishings, a seeming must for shoppers who want turnkey solutions and fail to see the charm of the retailer's iconic, if occasionally baffling, assembly instructions. It now offers the services of odd-job website TaskRabbit (which it bought in 2017) for furniture assembly and kitchen installation company Traemand (which in invested in late last year) for kitchen planning.
Unlike many businesses in the furniture space, IKEA has also put its resources into renewable energy research, through its Space10 lab, which has created a to-scale prototype neighborhood using solar panels to illustrate how a real-life neighborhood would function. Right now it's just research, but the lessons learned may eventually be rolled out to real houses.
Environmental initiatives don't stop at the testing stage. Next year, the company will roll out its new Gunrid line of window curtains, which feature a fabric that actually purifies the air in your house. The technology used on the fabric is also applicable for other products, the company says.
All of these moves are designed to make IKEA stay relevant, its CEO Jesper Brodin said in a recent interview with The Wall Street Journal. "We need to have the latest inspirations, to update our stores and experiences more often," he said.

And what about that other IKEA signature item, the famous Swedish meatballs? Brodin didn't forget those. The company is in the midst of an overhaul of its dining program, too: "[We need] to become even better in food," he added.
____________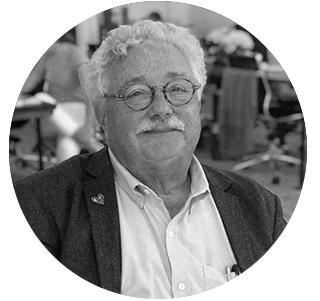 Warren Shoulberg is the former editor in chief for several leading B2B publications. He has been a guest lecturer at the Columbia University Graduate School of Business; received honors from the International Furnishings and Design Association and the Fashion Institute of Technology; and been cited by The Wall Street Journal, The New York Times, The Washington Post, CNN and other media as a leading industry expert. He was also a guest on the BOH podcast, and his Retail Watch columns offer deep industry insights on major markets and product categories.
Homepage photo: IKEA's new Planning Studio store in Manhattan; courtesy of IKEA