Herman Miller has acquired a third of Danish furniture brand HAY for $66 million. It also acquired the rights to the Hay brand in North America for approximately $5 million. Hay's goods will be sold via Herman Miller's Design Within Reach outposts, in a to-be-launched online store, and at four Hay retail locations in North America, in addition to being added to the lineup at Herman Miller's North American and foreign dealers.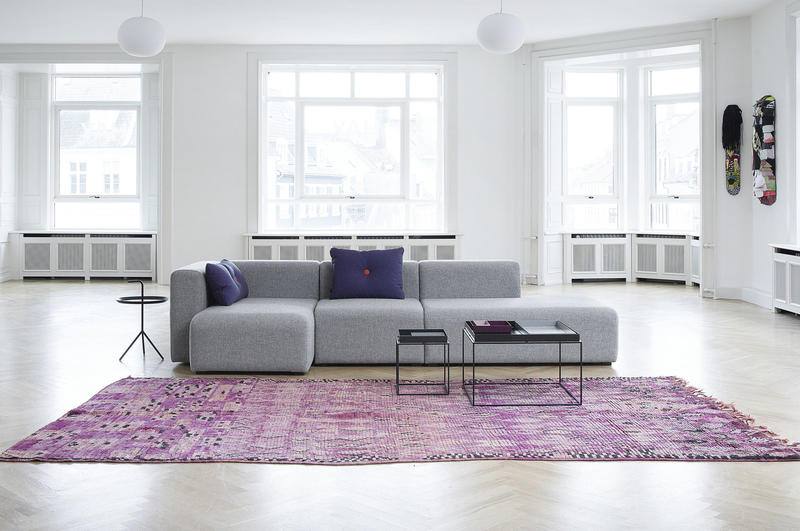 Founded in Copenhagen in 2002 by Troels Holch Povlsen and Rolf and Mette Hay, the brand is known for its contract and residential furnishings. The purchase means that Herman Miller's lineup of furnishings and accessories for the home, contract and hospitality markets has expanded.
"Hay is one of the best articulated design brands in the furnishings space," said Herman Miller CEO Brian Walker. "Hay is a key building block toward our stated priority to scale our consumer business. The Hay assortment will significantly expand our offer to a younger, more urban demographic that we have targeted for expansion. With more workplaces and commercial spaces adopting a residential feel, the opportunity to offer quality designs at an attainable price point is only expanding. Adding Hay's considerable stable of products to our ancillary offer further cements Herman Miller's ability to deliver excellent design to customers regardless of budget or what kind of space they're outfitting."
The partners reported that revenue forecasted for Hay's current fiscal year, ending in July 2018, is projected to total approximately $155 million. Rolf and Mette Hay will continue their creative and leadership roles in the company, and the whole existing management team, led by CEO Henrik Steensgaard, will continue working on the brand, product development, and its impact in Europe and Asia from their Denmark headquarters. Steensgaard will report to a new Hay board of directors, chaired by Povlsen.
"Herman Miller is the perfect partner to expand Hay's position in North America," said Rolf Hay. "On a personal level, Herman Miller and the work of Charles and Ray Eames are big reasons I do what I do today, and I am excited to align with a company that shares our sense of purpose and values."
"We're pleased to join Troels Holch Povlsen and Rolf Hay as co-owners of the company," said Jeremy Hocking, executive vice president of strategy and business development, Herman Miller. "And we're also delighted that Rolf and Mette Hay will maintain their current creative and leadership roles."