As the 21st century teeters between its teens and its twenties, it's a perfect time to take stock of an eventful decade. This week, we're exploring the forces that have shaped the design world over the past 10 years. Next up, author Carl Dellatore takes a look back and ponders what's to come.
Can it be true that we're about to enter the third decade of the 21st century? It seems like yesterday we were raising a glass to the changing millennium, with Prince, clad in a purple velvet suit, commanding us to seize the moment with reckless abandon. Entering the 2020s feels at once exciting and frankly a bit unnerving, as society continues to morph in response to the ever-increasing pace of change in the information age. The design industry has certainly changed too.
Reflecting on this soon-to-end decade gets me thinking about the ones that preceded it, to try to make sense of the continuum. It was a topic of some contemplation as I worked on my recent book for Rizzoli, On Style, a collection highlighting the work of 50 "new guard" designers. As I wrote in the introduction to the project, "Interior design has always been defined by its moment in time, generational movements that are, in turn, shaped by culture, economics and fashion."
Some quick examples: The late 1970s and their high-impact, industrial minimalism gave way to the 1980s turn toward the fascination with the English country look. As the high-flying 1990s advanced, a curious eclecticism seemed to emerge, as designers embraced a mix like never before. That trend picked up steam in the 2000s as Google provided a web browser with access to unlimited visual stimulus, which permeated design with cross-cultural references.
Which brings me to an assessment of the past decade. Can its aesthetic be categorized? There were trends and benchmarks, to be sure (Elle Decor editor in chief Whitney Robinson has some interesting things to say about maximalism). But I think the larger story is the diversifying design media's influence on changing tastes, including print, web platforms and social media. To understand that better, I reached out to industry veteran Wendy Silverstein, of WS&A Public Relations.
I think the past decade in design is defined not by a specific style, but by the way we communicated
about ever-diversifying styles
.
"Along with the diversity of design styles in this decade, there was no singular solution to design communications and promotion. In times past, [there were] print media, books, and showhouses," she told me. "In the 2010s, competition for print coverage in A-list publications was never greater, and while the pool of possible print outlets continues to evolve, overall, print is much more finite than in decades past. Of course, much of this is due to changes in the communications world with the evolution of the internet. Social media now competes with print for ad dollars and actually democratized the process of promotion."
I'm in complete agreement with Wendy. In the end, I think the past decade in design is defined not by a specific style, but by the way we communicated about ever-diversifying styles. And Instagram, launched in October of 2010, leads the way.
Thinking about Robinson's view that maximalism has emerged as a dominant trend in recent years, it's hard not to reference Miles Redd, who with his partner David Kaihoi continue to inspire on Instagram with color-saturated rooms. Several years ago, I had a conversation with Robert Couturier about Miles, whose work Robert admires. He told me, "Miles's work is marvelous and fresh. His rooms are unique, and totally non-referential." I agreed, and there are others who fit into that category.
Steven Gambrel, Kelly Wearstler, Michael Smith, Alessandra Branca, Jeffrey Bilhuber and Michelle Nussbaumer all have signature styles, each with a refined vision for what constitutes a beautiful room. At the same time, all six create rooms that command attention—a prerequisite—because while interior designers are in the business of creating compelling and livable environments, building an audience in the 2010s "demanded the continuous posting of custom content that was smart, eye catching and, preferably colorful and dramatic," according to Silverstein.
I occasionally get this question: How is a designer who prefers rooms that are less color-saturated and more streamlined to succeed in this climate? I'm not sure I have an answer, but I can point to two designers who are getting it right.
Shea and Syd McGee, in Salt Lake City, founded their eponymous design studio in a spare bedroom in 2014. Capitalizing on the democratization of design that's a byproduct of the internet, they've built a firm with more than 30 employees, while espousing a casually sophisticated "white's always right" view. When I first discovered them in 2017, they had 600,000 Instagram followers; today, the number has eclipsed 1 million. They're so busy, their website suggests they're not taking new projects until next year.
I've heard it said that it takes 10 years to become an overnight sensation, so I'm sure there's an entirely new generation of designers who have spent the last decade building followings and attracting clients, including the 50 in my recent book. Another welcome development from the last decade: The conversation about whose work counts is broadening. Designers from once-overlooked regions are gaining more recognition on the national stage, like Bria Hammel in Minneapolis, Brian Paquette in Seattle, Sarah Bartholomew in Nashville, and Paloma Contreras in Houston; and people of color have an increasingly bigger presence in the design world: Tina Ramchandani, Aamir Khandwala, Delia Kenza Brennen, Corey Damen Jenkins and Young Huh have all risen to prominence in the last decade.
Now with the New Year less than a month away, you may be wondering what's on the horizon for design in the decade ahead? Your guess is as good as mine. One thing is certain: There will be change, starting on January 1st.
____________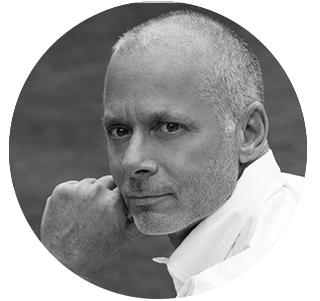 Carl Dellatore is a consultant and author on the subject of interior design. His most recent books include On Style, a compendium of 50 "new guard" designers and Interior Design Master Class, a collection of lessons from iconic designers.
Homepage image: A room by Neal Beckstedt, courtesy of Rizzoli