Unless you've been living in a Wi-Fi-less Thoreauan house by a pond, you've seen social media campaigns and sponcon, often denoted with the hashtag #ad. But how exactly do brand ambassador programs work—and are they worth it? Business of Home got the scoop from a handful of ambassadors and companies that have embraced these types of partnerships.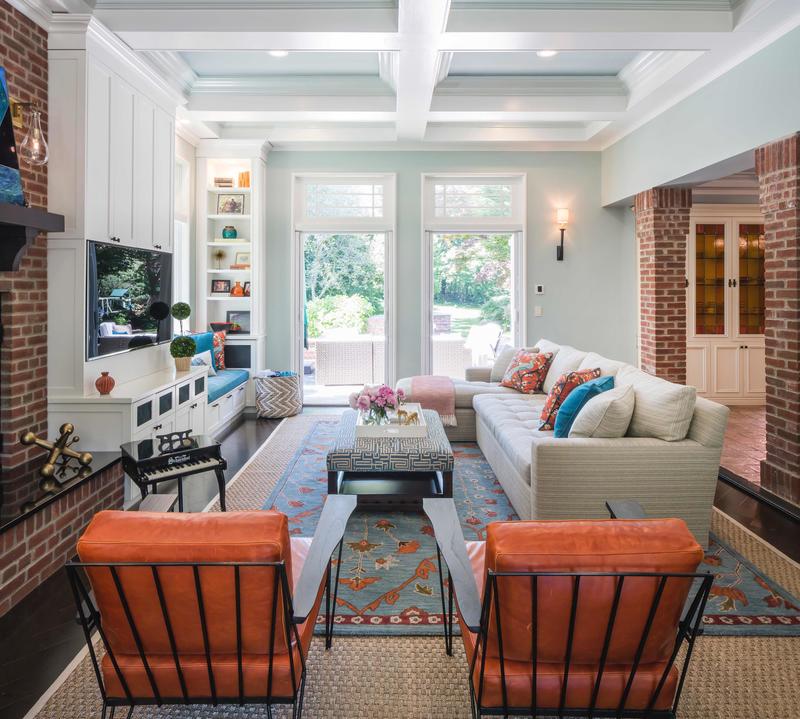 John Neitzel / Digital Destinations
Style Library (which is composed of the British brands Zoffany, Harlequin, Sanderson, Morris & Co., Scion and Anthology), recently announced its first-ever brand ambassador program, with designers Michael Mitchell, Tyler Hill and Claire Staszak. Fabricut's S. Harris line announced nine ambassadors of its own, including Courtney McLeod and Tina Ramchandani, who will head to Tulsa, Oklahoma, to tour Fabricut's headquarters, learn more about the brand, and bond as they become better equipped to promote the company on social media and in residential projects.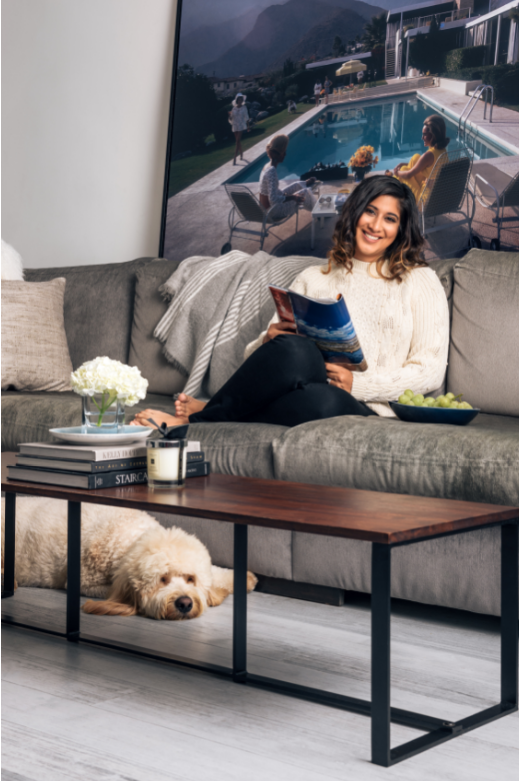 Charles Aydlett Photography
Sometimes partnerships are so organic that, to the naked eye, it seems like an authentic service when ambassadors tell their followers about the great benefits of a certain product. Other times, it can feel like clumsily transparent product placement, or even look like a pyramid scheme. That's why ambassadorships work best when brands employ people who either already use the product, or are genuinely into it once they try it.
"I have no reason to promote anything that I don't 100 percent believe in," says McLeod, the founder of New York firm Right Meets Left Interior Design. "I wouldn't be actively pursuing those types of crossovers if I didn't [naturally align with] the brand." In this scenario—one that's clearly mutually beneficial for both the brand and its spokespeople—Fabricut is not paying its ambassadors, but plenty of companies do, or offer other benefits, such as free product.
Spanish surface design brand Cosentino works with people prominent in different industries to reach customers who they may not otherwise access. For example, Cindy Crawford, who was one of the first when Cosentino began its program two years ago, helps the company find new fans through programs like a multi-city event series. "At the end of the day, we want to create a lot of content—content brings credibility to our brand on social," says Massimo Ballucchi, director of marketing at Cosentino. "We hired Cindy as a representative for someone who travels, who likes home, who knows what quality is. And has celebrity."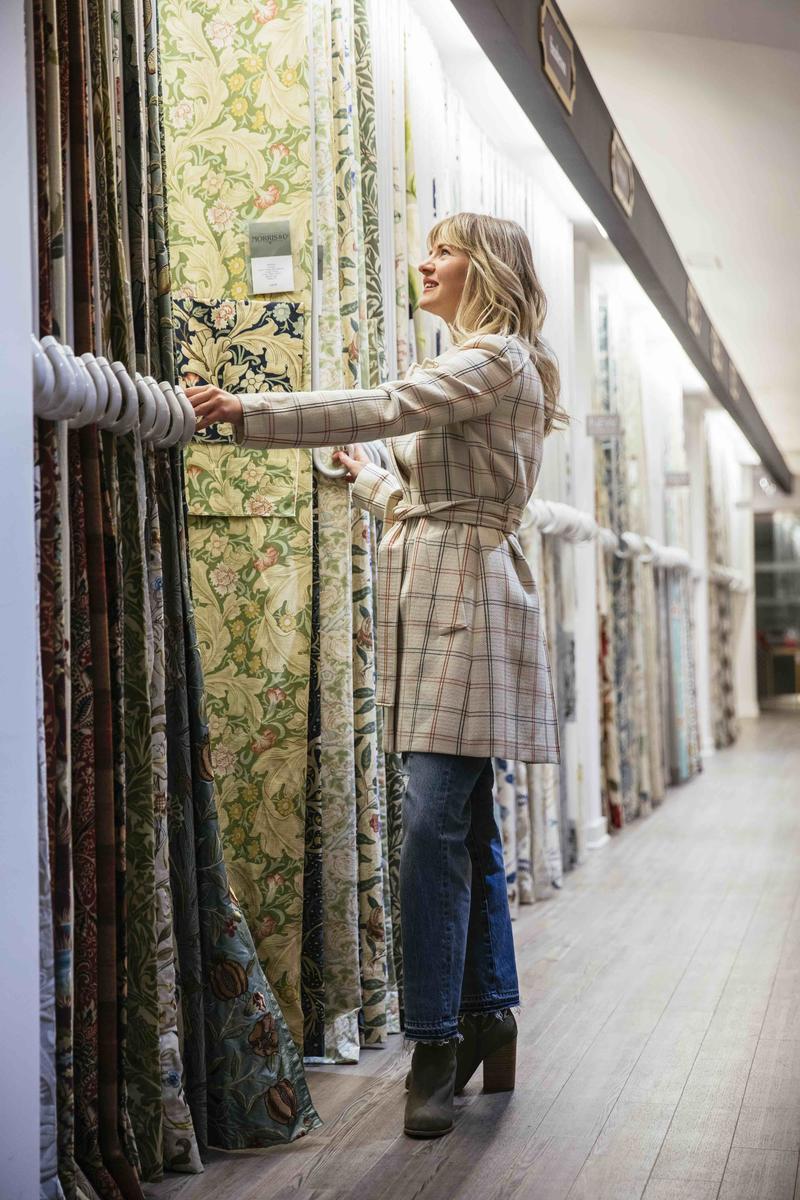 To Kate Verner, proprietor of boutique product licensing consulting firm Kate Verner + Associates, the best partnerships come out of history: "If you're interested in becoming an ambassador for a brand, we always recommend looking at the brands you already purchase from," she tells BOH. "Ambassadors should work out a flat fee for their time and ensure the use of the designer's brand standards in promotion."
As for brands, they should use a wide radar in looking for the right fit. "An influencer can come from any industry—fashion, photography, cooking—and generally likes and bumps the partner's social media to reach a wider audience," says Verner. "Neither role involves any actual designing of product for a partner, but rather is based upon reputation and social media following."
Though it's painful to admit, authenticity has become a buzzword. But it's also at the heart of what makes a brand ambassador program successful. "There's work behind growing your Instagram, [but it's mostly] being authentic," says Staszak. "People create their whole careers as influencers. I think I've been lucky that it's a part of what I've been doing with my firm."
"Our brand ambassador program is a major corporate priority and we only see it growing exponentially in the future," says Angela Hsu, Lamps Plus senior vice president of marketing and e-commerce. The Chatsworth, California–based company currently has five brand ambassadors, who began last May. The company will eventually explore partnerships beyond interior design, expanding their reach to lifestyle or fashion experts, "as long as they can continually speak to our brand. For [us], we want to show their enthusiasm for lighting and home furnishings and also advise consumers who follow their design inspiration to make customers more confident and knowledgeable when designing a space similar to our ambassadors' homes or design projects."
This includes those who will reach not only customers who are current homeowners, but also those who will own within the decade. And with diverse ambassadors come diverse customers. "The goal is to find a mix of personalities that offer different strengths that complement one another rather than provide redundancies," says Hsu. "For example, one may have a large social media following based on design knowledge seen in their Instagram, while another is strong on camera with YouTube content, another speaks well with media or another has a dedicated Pinterest following."
Sometimes, it's not whom you're trying to reach, but where you're trying to break in. "Some of our best clients want something their neighbors don't have, something unexpected and out of the box," says Hill, who is co-founder and principal of Charleston, South Carolina–based design firm Mitchell Hill. "A lot of people in Charleston are traditional, but it's becoming more cosmopolitan—which makes Style Library's twisted traditional vibe fit well."

Though it's painful to admit, authenticity has become a buzzword. But it's also at the heart of what makes a brand ambassador program successful.
The genesis of Cosentino's program came from the opportunity to strengthen its presence in the U.S. market. Working with Kohler and Benjamin Moore, brands Ballucchi describes as great friends of Cosentino, "it became a useful collaboration developing content and a story told across all three brand's channels with shared messaging. Each brand had its own area of focus."
S. Harris's ambassadors will advertise the brand on social media, use it in as many projects as possible, and host promotional events. "We all have different aesthetics," says New York–based Ramchandani. "It appears they picked designers that were completely different to highlight different ways the product can be used."
With the right partner, becoming a brand ambassador can be quite the lucrative deal. "If you're trying to approach brands, it's about your following and your messaging," says Staszak, principal of Chicago–based Centered by Design. "I would say often bigger brands approach you because you're doing a good job with your social media and creating that influence. … If you can stick to the talking points of your brand, it seems that bigger brands will find you. If you want to approach people directly, it's about showing your value."
Style Library is Hill's first brand ambassadorship. But it's not the first step he has taken in working closely with brands that fit his firm's aesthetic—nor is it an endgame. Next year, Mitchell Hill plans on launching its first white label collection. None of that would have been possible without social media, which he and many of the other designers we spoke to consider a part-time job.
"It causes me to lose sleep," he tells BOH of the addictive qualities of Instagram. "Once you get the followers, you can't get out."
Homepage photo, Michael Mitchell and Tyler Hill's home in Charleston, South Carolina, by Nancy Nolan