Considering heading down lone-wolf lane instead of getting tied down by a licensing partner? Some designers are finding that the risks of producing their own lines are higher, but the rewards can be greater.
Startup culture is enjoying a moment. It's both sexy and pervasive, from leafy Palo Alto, home to myriad new companies, to the spare bedrooms and converted offices of emerging designers across the country. When it comes to licensing, though, does it make sense to carve out a niche of one's own, or is the traditional approach—teaming up with an established brand, and letting them do the legwork—the best?
The usual plan of attack when creating a licensed collection: A-list designers, already enjoying a certain level of success and name recognition, are approached by brands, which have the bandwidth and tried-and-tested formula to manufacture, promote and market a collection. (Or the designers approach the brand themselves or with a licensing consultant.)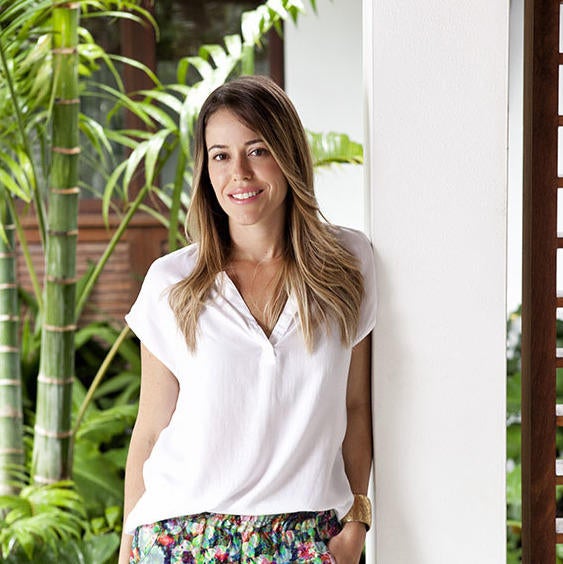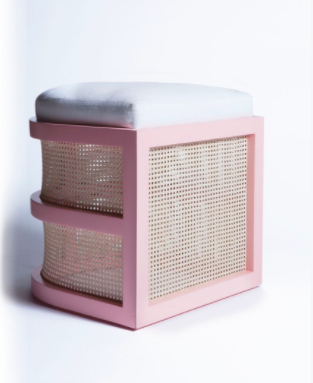 But more and more, designers have been opting to forgo partnerships in favor of self-made lines. Kate Verner, proprietor of the boutique product licensing consulting firm Kate Verner + Associates, who counts among her clients David Easton, Laura Kirar, Arteriors Home, and Rockwell Group, has noted the trend. "There has definitely been a shift towards designers producing their own collections," she tells EAL. "We have been promoting this practice to our clients for the past several years as part of their overall product strategy initiatives. The licensing space has become both very competitive and diluted at the same time, so doing their own collections allows for greater potential opportunity."
Maggie Cruz, of Maggie Cruz Home, debuted her self-produced collection at High Point in spring of last year, with new additions this past week, including a stool and a credenza. The top New Trad designer had been visiting Market as an attendee, not an exhibitor, for a decade prior. Self-production allows the designer a level of creative freedom and the ability to establish her young brand's own voice, two privileges not oft associated with branded partnerships.

The licensing space has become both very competitive and diluted at the same time, so doing their own collections allows for greater potential opportunity.
"
—Kate Verner
"Licensing isn't completely off the table," says Cruz. "But it is important for us to establish a strong brand identity that is unique and proprietary rather than trying to retrofit our look and ideas into another brand. I feel that our tropical, modern aesthetic is a unique point of view that really hasn't been portrayed in the home furnishings industry." That said, she's not ruling out collaborations. "In the future, if licensing were to become an opportunity, it would be with a partner that believes that our brand and the lifestyle we represent will add value to their brand."
There are risks, of course, any time your name is on the proverbial door. Cruz says the challenges "are the same as [for] any other startup entering into a well-established industry: trying to make your mark and be recognized." And Verner says that increased financial responsibility and managing one's own marketing are particular hurdles.
"When producing their own collections, designers are fully responsible for the initial cost of development, which can make it prohibitively expensive in some cases," says Verner. "Designers often don't consider that they will also be responsible for all sales and marketing when going down this path. When not backed by a larger company with existing showrooms and clientele, the sales channels are more limited. While featuring the collection on your website is a step in the right direction, it's not enough. Many designers don't realize that they can turn their own projects into a sales channel by maximizing their own product that they place in their own work."

We have the freedom to create what we believe in and we are small and nimble.
"
—Maggie Cruz
Consort's Mat Sanders and Brandon Quattrone launched their first collection—a 44-piece American-made line inspired by a leather-bound journal they had discovered at a vintage shop in Paris—at High Point this past week. Why did they choose to branch out on their own versus scouting out a licensing partner? "Customization was a key goal for us in designing a product line," say the pair. "And in order to achieve that, we had to source fabricators who could customize products in one-off orders in order to meet the needs of our designer clientele." They also had an investor.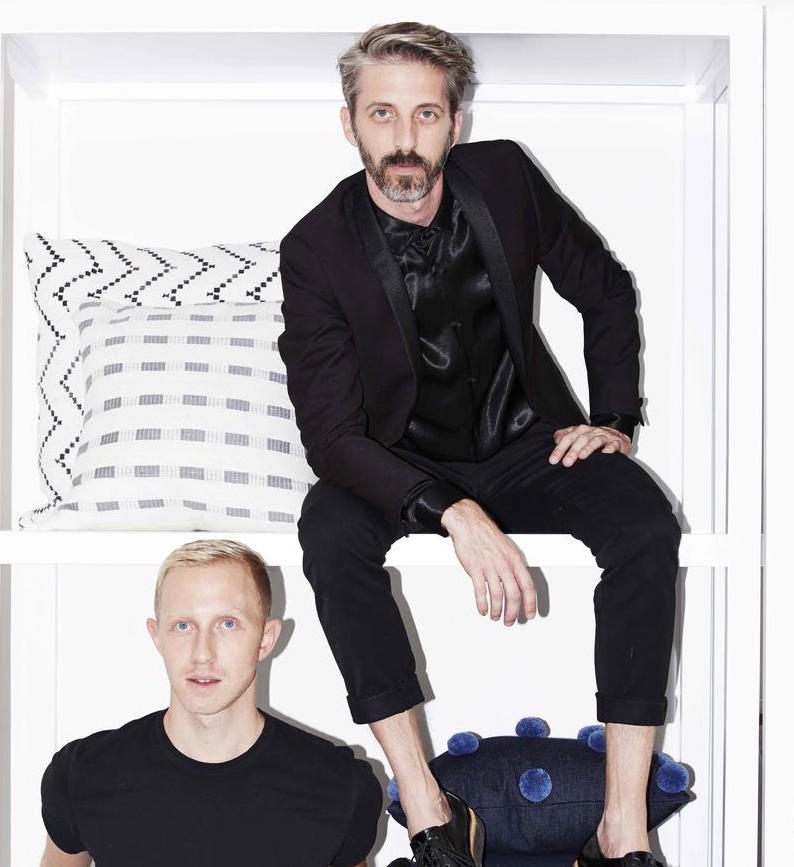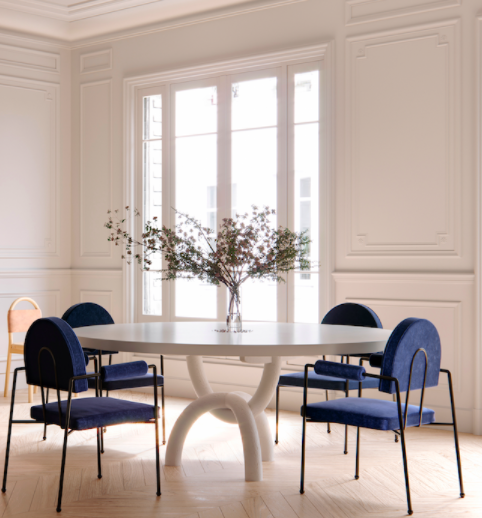 Forget about the creative design process—a large number of those responsibilities begin after the collection has been produced. Making appearances at design centers, promoting the line on social media, pitching editors (or hiring a PR team to do so) and tracking sales are a handful of the most time-consuming requirements. Of course, challenges remain, even in the designers' wheelhouse of, well, design. "The major risks include absorbing the costs of prototyping errors," point out the Consort duo. So, we had to be especially meticulous during the design and drawing phase and communicate that much more thoroughly with the manufacturers during the construction process."
Despite the risks, the pros are, for many, incredibly appealing—creative freedom and financial opportunity top among them. "The rewards are that we have the freedom to create what we believe in and we are small and nimble," says Cruz. For Quattrone and Sanders, the benefits are also interpersonal, and even educational. "The rewards are building great partners and relationships with a wide pool of manufacturers, and getting a better understanding of how to engineer different materials. There was much more freedom to do exactly what we wanted design-wise, as opposed to the limitations you face in meeting in the middle with a partnership."
Verner agrees, citing having to split royalty checks with a potential manufacturing partner or brand as just one of many motivations behind a designer's desire to go solo. "While it is a lot more responsibility, producing their own collection allows designers to fully execute their vision, unbridled by the restrictions of a partner or manufacturer," she explains. "Rather than operating within the constraints of an official launch schedule at the major markets, the designer has the freedom to introduce product when they want. And, of course, there is the opportunity for far greater financial gain, as you aren't sharing the profit with a partner, or receiving a single-digit royalty for your work."
Want to learn more? Check out our FEATURE on what happens after you produce your own collection.