Prepare to take notes: Passing High Point Market 101 means staying in-the-know. A number of newcomers hope to make the grade with showstopping collections. Inspiration awaits at The Mine, Mill Village Collective and The Point. And when given a new assignment, Bunny Williams, Kim Hoegger and others reimagine an English Tudor for a showhouse detour from market.
Fair First-Timers A French modernist sensibility meets fine American craftsmanship in Consort's first-ever, fully customizable furniture collection. The New York– and Los Angeles–based design firm, helmed by Mat Sanders and Brandon Quattrone, experiments with plaster, glass, velvets and more in the playful 44-piece Consort Collection, on view in InterHall (IHFC, IH202). Danish lighting manufacturer Vita Copenhagen launches its first North American furniture collection, an extension of the brand's signature Scandi style and environmental ethos (IHFC, IH401).
Fine Furniture Design and men's mag Esquire are debuting a 50-piece collection of case goods for the bedroom, dining room and living spaces, each one aiming "to reflect man at his best at home," according to Steve Ross, Hearst Magazines' global chief licensing director and head of brand development (305 S. Hamilton St.). And connected-home specialists, get ready to plug into Sobro, the "future of furniture" brand that's debuting a digitally equipped cocktail table (IHFC, IH200).
Detour for Designers Take a break from what's new in design to reconnect with the old. Located less than a half-hour drive from downtown High Point, the Julian Price Showhouse, benefitting nonprofit Preservation Greensboro. Twenty-eight design firms, including Bunny Williams Home, Kim Hoegger Home and Lauren Nicole Designs, incorporate their style inside the historic English Tudor–style residence, built by architect Charles Hartmann in 1929, which features original rough stucco and herringbone brick surfaces (301 Fisher Park Circle, Greensboro).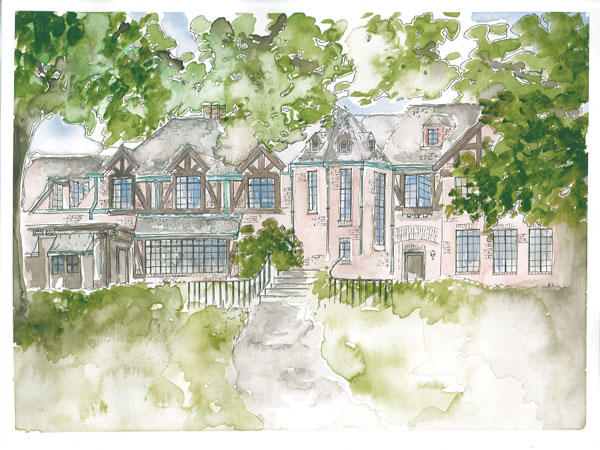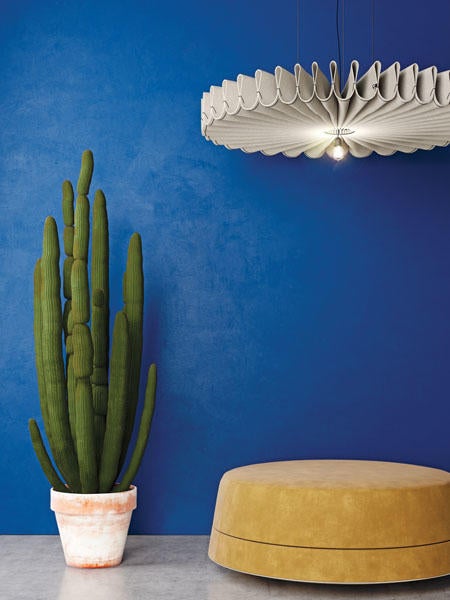 On the Move Home furnishings retailer The Mine has secured a limited-time footprint inside the Bassett Mirror Company showroom (IHFC, G170, G001B). Industry insiders Sara Ruffin Costello, Michelle Nussbaumer and George Nunno contribute curated vignettes inside the pop-up installation, elegantly outfitted in Carleton V fabrics. Maker space Mill Village Collective returns for its third edition, this time in the historic Union Square building. Returning favorites, including modern contract furniture producer BuzziSpace and hardwood handicrafter Enkle Designs, along with fair newbies will fill the industrial building's 15,000-square-foot ground floor (410 W. English Rd.).