Designer Maggie Cruz makes the transition from shopper to exhibitor, bringing her own line of furniture to Market.
Miami-based interior designer Maggie Cruz had been flashing her Designer pass at Market for a decade before her trip to High Point in April 2017. But that Market was something special: it marked the debut of Maggie Cruz Home, and the designer's first visit to market on both sides of the aisle, as interior and product designer. (Jeffrey Bilhuber has called her out, and Architectural Digest covered her natural cane bench online).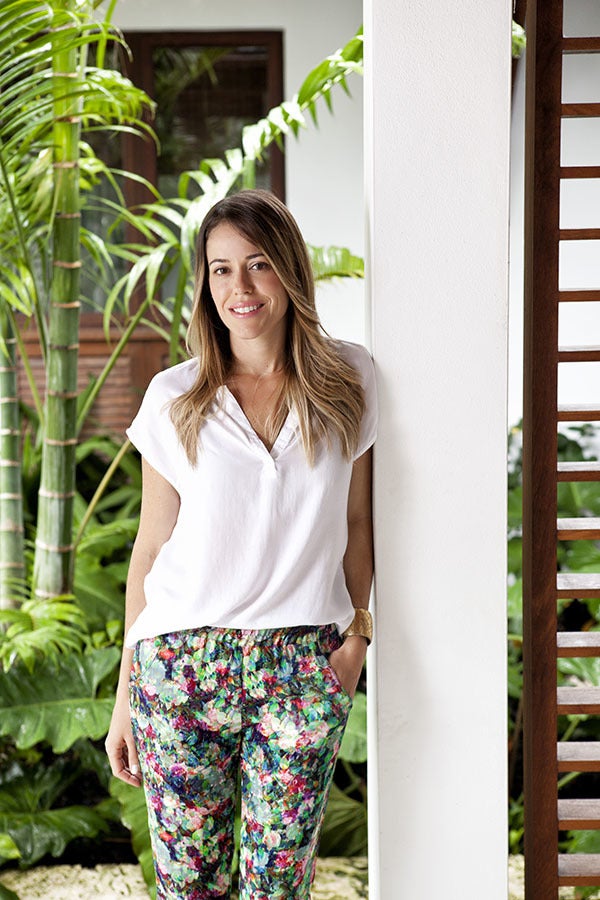 Cruz, who has also earned the distinction of being one of top 10 New Trad designers by Traditional Home, will return this Market to debut new pieces that add to that significant first offering. She shares her learnings and challenges with designers seeking to do Market both ways. 
Why did you want to create your own collection?  From early on in my career, it was a dream for me to create a collection. I first started designing pieces for my projects as a solution to not finding exactly what I was looking for. It soon became the norm for me to design pieces for just about every project. I became obsessed with furniture, furniture design, proportion, details, textures and finishes—all the things that go into making a piece unique and beautiful. I quickly found myself loving the process of furniture design, from concept to sketches and drawings, especially visiting factories and going over details with the craftsmen, making sure that everything turned out just the way I liked it. This experience gave me firsthand knowledge into furniture manufacturing. 
How did 10 years of attending Market prepare you for your debut as an exhibitor? I've seen [the] smallest of lines start up and take off. And I always thought, "I can do that!" Seeing other lines and their successes was my inspiration for launching at High Point. And from my well-received work in the design business, I was somewhat confident that my point of view would be welcomed.
How is doing it yourself different from, say, launching a licensed collection with a furniture brand? The difference between self-producing a line as opposed to licensing is I get to create exactly what I want. I can focus on quality, handcrafted goods and [include] the custom quality furniture details that I find important [in] the collection, such as flexible color options and finishes that will allow the buyer to fine-tune to their liking.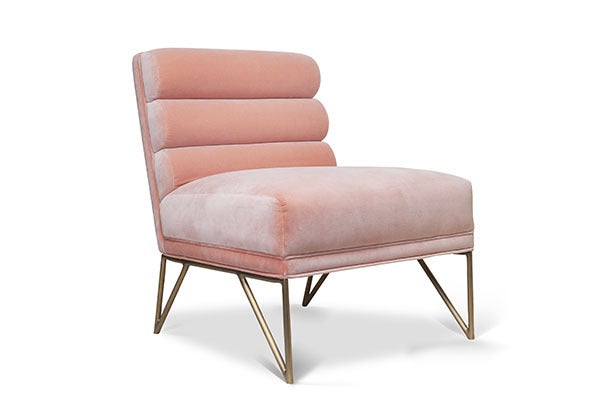 I feel that designers find these features valuable because they help them solve problems. I can explore playing with materials and color combinations, and really curate my own look and vibe. The challenge is that it is a furniture collection as much as it is a brand that we are curating. So we need to handle all the ins and outs of production, marketing and sales. 
What's your definition of a successful market as an exhibitor? Our High Point launch exceeded all my wildest expectations. I always thought my aesthetic and point of view were cool, but to hear over and over again just how much people loved it was a magical confirmation that we were onto something. For us, a successful market was based on the amazing feedback from buyers and the numerous press highlights. We weren't expecting to hit it out of the park with sales, [but] on that end we've done well. It is a huge learning curve and we are still fine-tuning. But we expect this market to be even better.

The difference between self-producing a line, as opposed to licensing, is I get to create exactly what I want.
What are some exhibitor-only challenges you encountered? First, I would say branding. I think we needed to have more takeaways and more signage. One buyer pointed out that our tags did not have our company name—just our logo, which was a problem because buyers usually take a picture of the piece, then a picture of the tag to remember where that piece was from. So we quickly remedied the problem at the local Kinko's! But it was great that she gave us that tip. I should have known that that is exactly what I do at Market. 
What are some of your favorite exhibitors? Verellen [has] the most beautiful showroom and property! Made Goods, Bungalow, Oly Studio, Julian Chichester, Noir. There are so many!