Licensing a collection is many a designer's dream. But what happens after the product has launched and the confetti has settled?
Have you ever seen your name in lights? How about emblazoned across the side of a furniture delivery truck? For many established interior designers, there's nothing quite like seeing their collections make it to the proverbial big time. But the work involved in bringing a licensed collection to Market, from those early sketches to the final manufacturing sign-offs, entertains its own behind-the-scenes burdens. And much of the work only begins once the word is officially out. Yet the designers who have done it say that, much like summiting a mountain, giving birth or even, say, designing a home for a trying client, the payoff justifies the pain.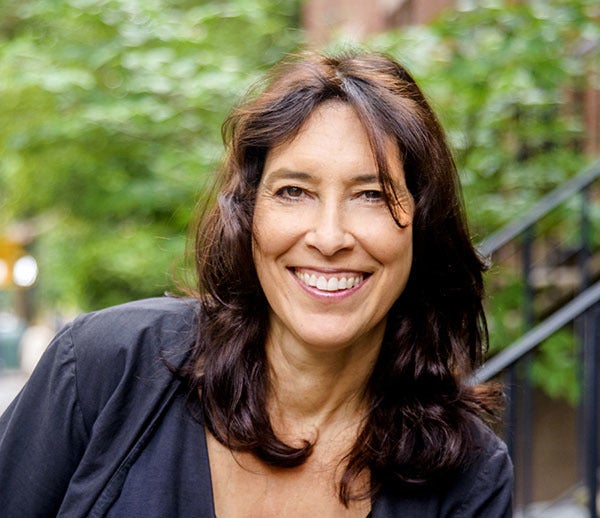 Set Up for Success Robyn Malin, partner and co-founder of Product Lounge, a home furnishings licensing agency based in Brooklyn, New York, has worked with many leading names (read: Jeffrey Bilhuber, Amanda Nisbet, Tony Duquette, Walker Zanger) on making licensing magic. Putting in the preparation prior to launch can set a designer up for post-party success. Malin's agency specializes in licensing and business management. They begin by ID'ing an interior designer client's goals: "Do they want to simply build their brand, create awareness and additional customer touchpoints? Are they highly revenue-driven? Do they want their distribution to be strictly to-the-trade or aspirational design at retail, or some combination of both?" Product Lounge then evaluates potential product categories—with a keen eye to the market's current demands and the goal of connecting the right designer with the right licensing partner.
One of Product Lounge's connections is between designer Amanda Nisbet and Niermann Weeks. "They were amazing to work with," Nisbet says of Product Lounge. "They didn't get in the way of my design process; they always deferred to me on that. They sort of kept a nice distance. They were paying attention, we had done what they needed to do, and when the launch came, they were there and cheering me on."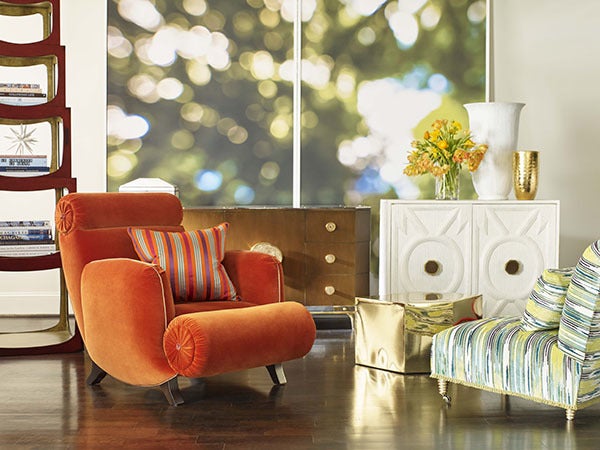 Jeffrey Bilhuber, whose Henredon collection debuted last Market, teamed up with Product Lounge when he grew tired of fielding "flattering" but often-fruitless inquiries from potential licensors on his own. Part of the process, he says, is evaluating would-be partners. He advises designers to ask: "How strong is this relationship? Will it play out? Are we going down the aisle, or is this just another friggin' honeymoon?"
Lessons in Commitment "Licensing relationships are a two-way street, and both sides need to continually manage each other's expectations," says Malin. "Designers need to never forget that their manufacturer or retail partners are investing a great deal of money into their programs for production and marketing. Manufacturer and retail partners need to respect their licensor's design knowledge and understand that they have client commitments as well."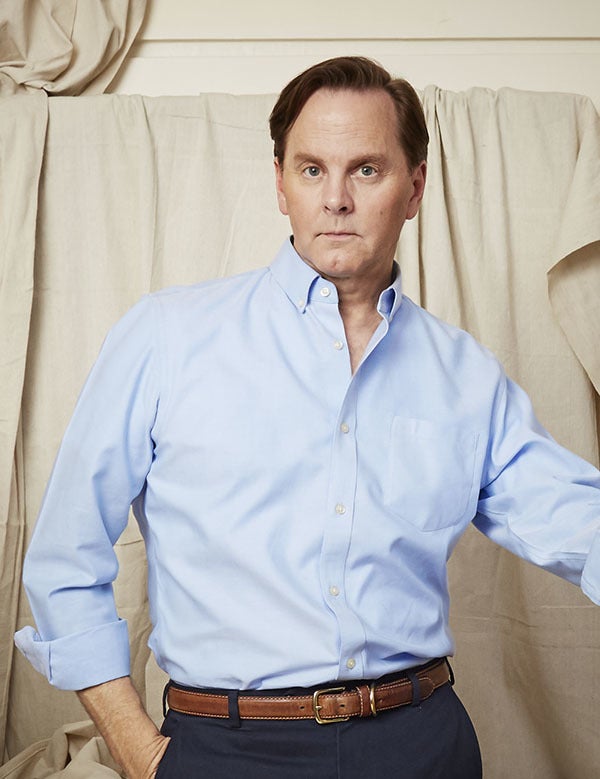 Is that easier said than done? Not necessarily. Set the groundwork early on by writing a "strong and highly defined licensing contract," Malin recommends, that fully explains the design expectations. Make clear the number of designs you're providing; the format (CAD, shop drawings, etc.); a timeline for approval processes; and the number of SKUs that will be introduced each license year.
Get on the same page with your licensor about financial expectations too. Bilhuber cites his own set of important questions: "What are your targets? What numbers do we need to hit over a period of time? How do we hit those numbers?"
"Product design, licensing and manufacturing require precision decision-making," he continues. "They require a clear map and a blueprint and milestones, which are shared with all parties, that have to be met. It's not a one-way conversation. We're obligating not only our agents but our manufacturers, who are in turn obligating me to contractual terms, which are very, very real terms, and they are not malleable. If you can't play by those rules, don't do it."
After the Ink Has Dried "Once the deal is signed is when the real work begins for interior designers," says Malin. "The days when licensing was the icing on the cake, and when manufacturers were happy to receive a drawing on the back of a napkin, are long over."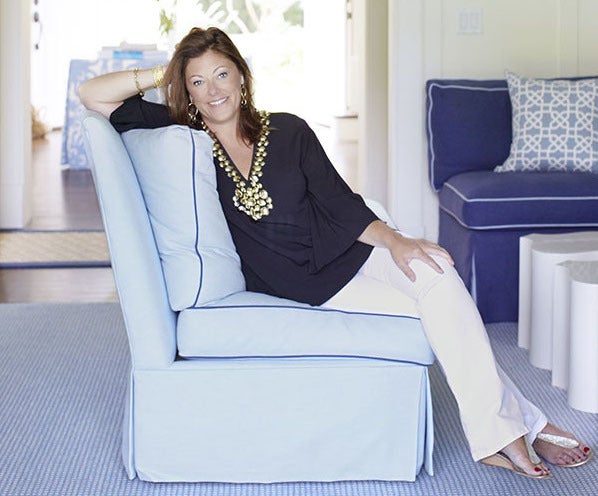 Post-launch is largely a numbers game, and tracking showroom traffic is a critical way to gauge the success of the collaboration. Sales "slowly creep up, but it takes a good year to get traction and get a true read," Bilhuber explains. In the case of his Henredon launch this past spring, he says, "Traffic jumped up significantly," which is "a really good sign," as was the fact that unique store visitor numbers were also up. That number in particular portends of "the future; that's the bridge to build."  And what's the time frame? Traffic is tracked starting in the first quarter and, thereafter, sales reports begin. Partners look to these digits to chart success.
So you can forget about kicking your feet up after the cocktail party. What else can designers do post-launch? "Attend a lot of design center talks. Really do your best to promote the licensed line. We're ambassadors for the brand," shares Nisbet. "The other designers who come to these talks don't necessarily know the Niermann Weeks CEO—they are more familiar with the designer. One really has to get out there and do one's part by going to the talks, to the events, promoting your product and showing it to the editors."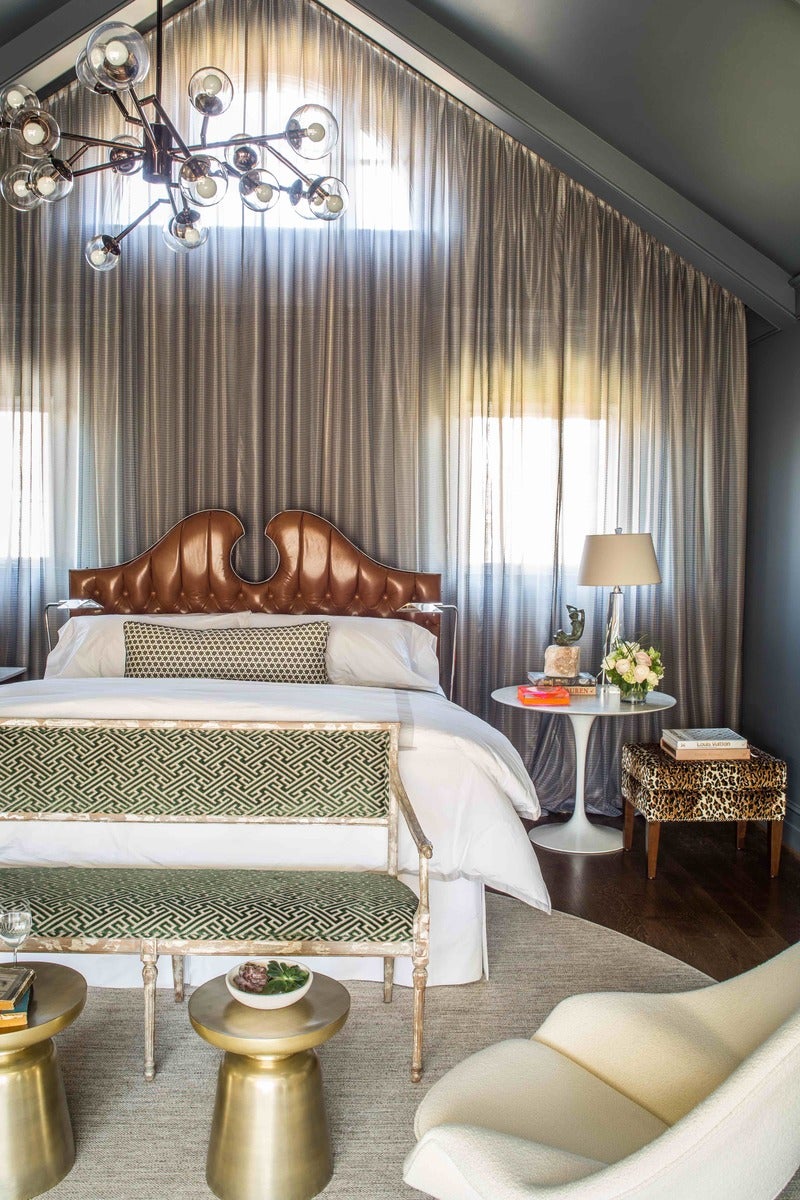 Great Expectations "Expectation is the root of all heartache," goes the old trope, and licensing is no exception. Nisbet and Bilhuber agree that maintaining a reasonable outlook is key to the process. "You aren't going to retire on these licensed collaborations. However, it's a nice way to get one's ideas out there and to fill the niche that you want filled in the marketplace," says Nisbet.
Bilhuber offers, "My biggest word of advice is: Proceed with caution." The AD100 designer says: "This is business. And it's potentially very big business; it should be taken that way. Do not let your ego or vanity get in the way of sound business judgment. Everyone wants to see a truck go by with their name on it, filled with their furniture. But it's near impossible. It takes grit and determination, combined with creativity, to see positive results in this market."