A former private equity portfolio manager, New York–based founder of Right Meets Left Interior Design and 2019 High Point Market Style Spotter Courtney McLeod combines a love of color and collecting with a nuanced approach to budgeting and client management in her daily practice. She crafted an exuberant living room just for BOH that spotlights some of the top products debuting at High Point this spring. Her layered mix of styles and materials is a fitting tribute to the varied medley of new designs at the ready-for-Market attendees. Inspiration, here we come.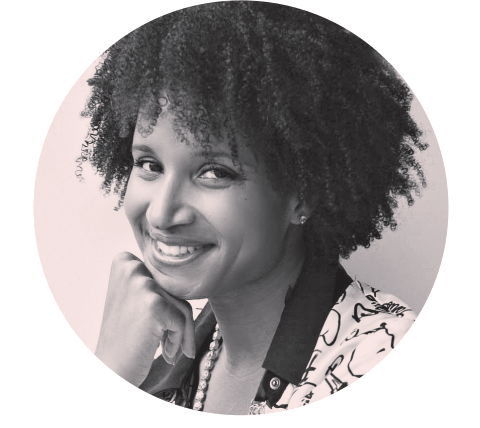 Courtesy of Right Meets Left Interior Design
What inspired this space? My starting point was the Brink & Campman rug, which is based on the iconic Japanese-inspired floral pattern designed by Florence Broadhurst. My goal was to design a colorful room with a well-considered mix of styles and periods.
Who is your imaginary client? I imagined a well-traveled and unabashedly glamorous client—a bit of an Auntie Mame character. In the back of my mind, I kept thinking, What would Tony Duquette do?
What are you most looking forward to at Market? I can't wait to discover new artisans and makers. I believe one of my greatest value-adds to my clients is introducing them to vendors and products they can't easily find elsewhere—and High Point Market is a great place to find those gems.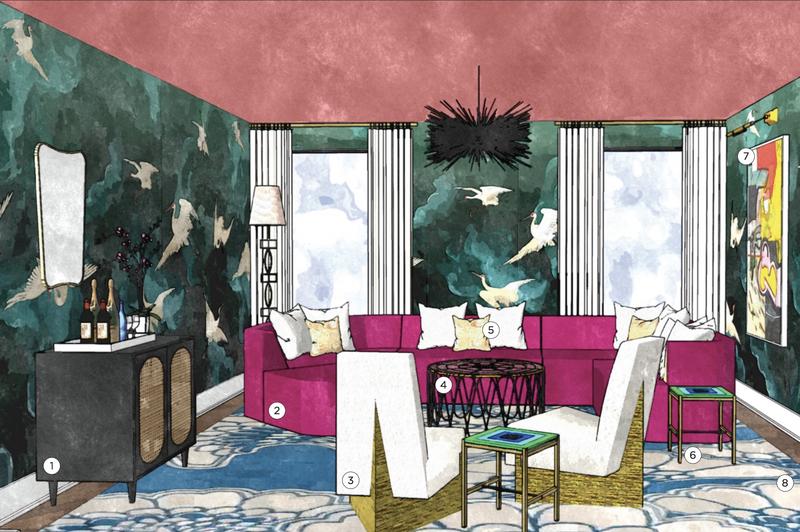 1. Bobby Berk's Bauer cabinet, from his debut collection for A.R.T. Furniture, features cane-accented doors and a graphite stain with subtle metallic cerusing. (Markor Art Center, 122 N. Hamilton St.)
2. A subtle walnut base grounds Verellen's expansive Hamilton sectional, which is designed and made to order from the company's home base in High Point. (515 S. Hamilton St.)
3. Inspired by designer Rawan Alsahsah's residential products in the Middle East and Europe, the Aria chair's contemporary form and luxe combination of materials exemplifies the 12-piece collection Rawan Isaac is bringing to Market for its High Point debut. (IHFC, IH201)
4. Intricate hand-twined wires and an antique brass finish make the Alambre Wire Work coffee table from Modern Day Accents a striking centerpiece—yet thanks to an airy design, it still allows the rug to shine. (Suites at Market Square, M8016)
5. Feather-like embroidered velvet appliqué in a wash of pale pink hues punctuate the linen-cotton Clouds pillow from Kevin O'Brien Studio. (Suites at Market Square, Salon, G6017)
6. With its hand-rubbed gold finish and alluring green and blue hues, the color-blocked Rothko occasional table is the showstopping result of a collaboration between furniture maker vanCollier and Wendy Concannon Photography. (Suites at Market Square, Salon, G-6002)
7. Dallas-based designer Kelly O'Neal has been the creative force behind painting purveyor Design Legacy for more than two decades. In the painting "Opposite Attraction," he channels the look and feel of street art. (126 Virginia Pl.)
8. One of Florence Broadhurst's most iconic designs is resurrected as the alluring, large-scale hand-tufted wool Japanese Floral rug from Brink & Campman. (Selamat Designs, IHFC, IH004)