This month, Business of Home editors take a look at three design books that caught their eye: a handsome volume from noted kitchen and bath designer Matthew Quinn; a sumptuous tome from decorator Cathy Kincaid and Carl Dellatore's roundup of designers on the rise.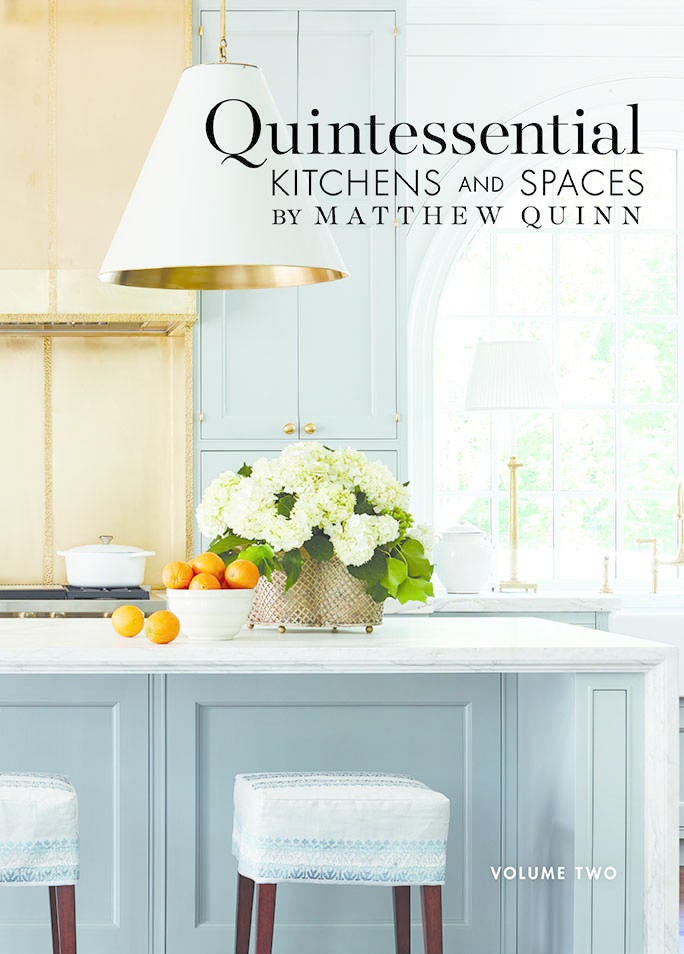 Courtesy of Parrish Press
Quintessential: Kitchens and Spaces by Matthew Quinn
In this complement to his book Quintessential Kitchens, Quinn takes readers through 15 new spaces, going into detail about how each project came together—from his initial impressions of a room to specific homeowner requests, like one woman who wanted a drawer that could exactly accommodate the dimensions of her preferred napkins.
While kitchens are Quinn's sweet spot, some of the most intriguing passages show what he can do in the rest of the house. In a house in Vero Beach, Florida, an office with an ocean view is paneled in gray wood and boasts a custom desk featuring waterfall marble jutting out from lacquered cabinetry, while the house's study has been painted in a high-gloss electric blue, with a tortoiseshell ceiling to boot (pages 157–159). It's proof that the designer's eye for understated glamour can be applied anywhere. —Haley Chouinard
Choice quote: "In this residence, always filled with family, every room is designed to energize and refresh or calm and relax. It's the epitome of the home as a haven" (page 78).
The showstopper: An Atlanta kitchen with a stunning black soapstone backsplash which sets the stage for the gunmetal hood with brushed stainless steel strappings. The room's black ceiling draws the eye out the floor-to-ceiling windows, creating the illusion that the home's lush backyard is a part of the kitchen as well (page 254).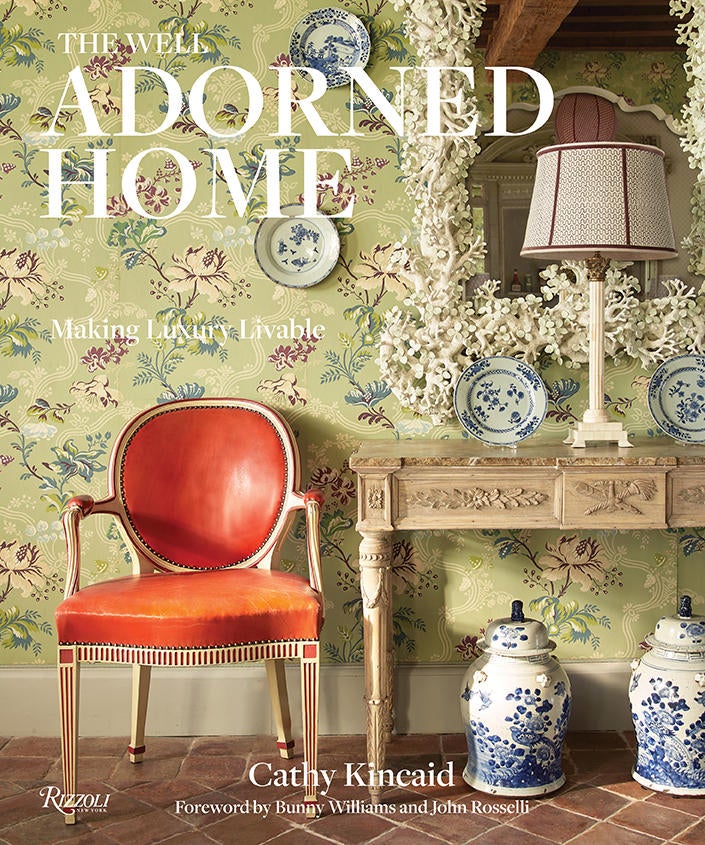 The Well Adorned Home by Cathy Kincaid
The Dallas-based designer is cut from the same cloth as East Coast icons like Charlotte Moss and Bunny Williams, so it's no surprise that her first book is filled with layered rooms dotted with blue-and-white ginger jars and classically patterned textiles. But there's something uniquely her own that shines through in the pages, a Southern sensibility and warmth—and it's not just the prevalence of monogrammed linens. There's an inviting quality to each of Kincaid's projects. Even the most formal, highly decorated rooms seem to invite the reader to sit down and stay awhile. That feeling is enhanced by the lighting in the book's photography, which uniformly evokes a lazy Sunday afternoon spent puttering around the (extremely well-decorated) house. —Haley Chouinard
Choice quote: "The most important thing Joe [Minton] taught me was to 'imperfectly' match colors. I would work for hours trying to get all of the palettes to align and he would walk by on his way out of the office and say, 'Cathy, you've got it all wrong. Create some tension. Mix up the colors. Don't try so hard to get everything to match.' These words became invaluable, and when asked today how I describe myself beyond that of decorator, I answer, 'Colorist'" (page 11).
The showstopper: While only accounting for a single page, a nautical-inspired spa that Kincaid designed in a private home spurred me to stop reading and show my coworkers. It's a refreshing sight in any design book, which often comprise dozens of heavily upholstered living rooms and bedrooms, but it's also the use of the Ann Sacks tiles, assembled into blue-and-white stripes on the floor, that somehow feels nostalgic and fresh all at once (page 29).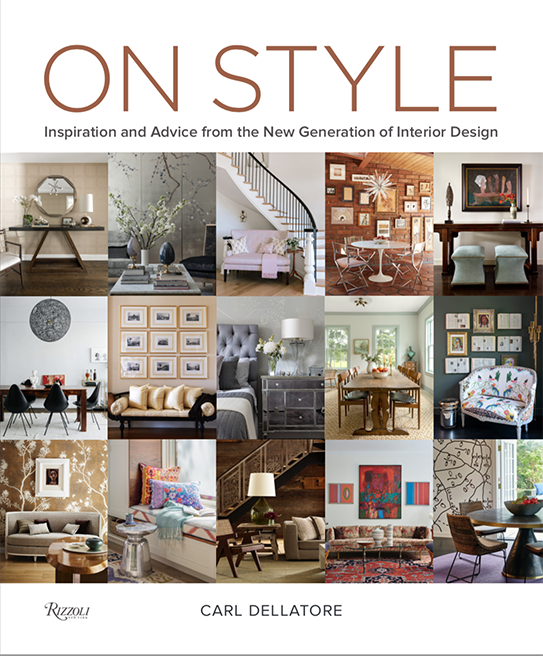 On Style by Carl Dellatore
Following up Dellatore's much-beloved Interior Design Master Class—a compendium of wisdom from industry luminaries like Bunny Williams and Mario Buatta—is a book dedicated to the new guard of the profession. Here, Dellatore assembles 50 designers on the rise, showcasing a signature project and a brief interview exploring influences and process with each. The concept of a "new guard" is somewhat nebulous, and many of the designers collected here are fairly well established (Young Huh, David Kaihoi and Neal Beckstedt all make appearances), but Dellatore's unerring editorial eye captures the stylistic feel of the moment, showcasing what the author calls a "proliferation of aesthetic diversity" fueled by, you guessed it, the big bad internet. —Fred Nicolaus

Choice quote: "Words like contemporary or classic feel too limiting. We need a broader vocabulary to describe design today."
The showstopper: Dellatore has already completed the thankless task of choosing (only!) 50 designers for his book. We won't leave 49 of them out in the cold by picking a favorite.
Check out BOH's previous round of reading picks.
Homepage image: design by Cathy Kincaid, courtesy of Rizzoli