Technology has already irrevocably changed the way people shop, with digital retailers like Amazon causing brick-and-mortar stores everywhere to shudder (and, with depressing frequency, shutter as well). But the click-and-ship model is just the beginning of tech's retail renovation, with augmented reality (AR) and virtual reality (VR) programs quickly becoming standard for big-box stores.
The home furnishings industry, it turns out, is the perfect testing ground for such features. One factor: the life cycle of the products. As Beck Besecker, the CEO of Marxent, a 3-D design and visualization company that counts Macy's and Ashley Furniture as clients, puts it, "There's a cost associated with creating 3-D models, so you need a product category that's going to give you a shelf life for the designs." Fashion, for instance, has so much turnover, with styles changing every time a brand launches a new collection, that graphic designers would have to constantly be creating new 3-D models. But, furniture, kitchen cabinets and even bathroom fixtures are on the market long enough to justify the creation of a digital model.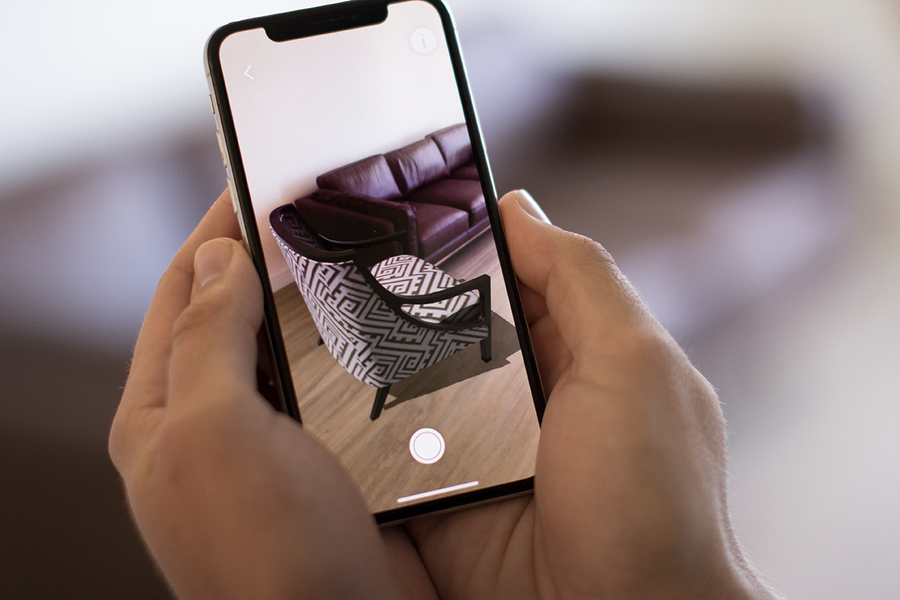 The other crucial factor Besecker discovered was that, to get people to use an AR platform, it needed to be solving a problem. People are more willing to try out an unfamiliar technology if it will help them determine whether a certain sofa will fit in their living room than they would to see how a pair of shoes looked with an outfit. This also taps into an issue of convenience: It's no big deal to return a blouse that you impulse-bought online, but a dining room table is another matter entirely. "In this sphere, AR can be used as a utility tool in a way that doesn't translate to many other industries," Besecker says.
In addition to AR platforms that allow users to see how products look in their home before they commit to purchasing, Marxent offers 3-D room planning and virtual reality shopping apps, including the option to build a VR showroom that allows customers to browse an entire product line without the retailer needing to have the complete stock in store.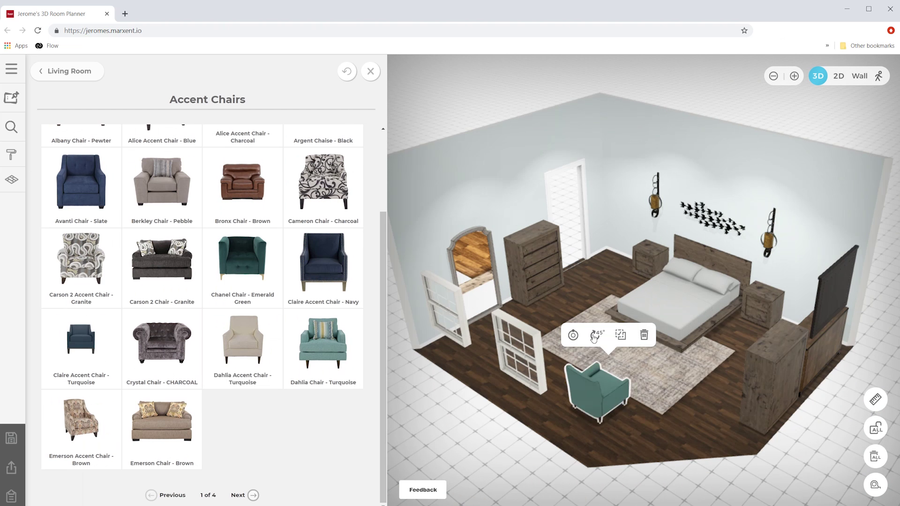 The concept of a virtual showroom is appealing not just to mega-retailers like Macy's, but to luxury brands as well. During NYCxDesign earlier this month, Natuzzi, the famed Italian furniture maker, launched a preview of its own mixed reality (encompassing VR, AR and holographics) showroom, created in collaboration with Microsoft and utilizing the tech giant's HoloLens 2 VR goggles. "This gives us an incredible opportunity to showcase our collection without boundaries; to lower the stock and inventory at our stores; minimize the space and architectural investments required to set up a location; and dramatically increase our sales per square foot," says Pasquale Junior Natuzzi, creative director and stylist. "We're looking to expand into downtown areas, where spaces are typically too small to accommodate our classic store format. With HoloLens 2 and mixed-reality technology, we can have a very small space—or eventually even, a store without products altogether—less inventory, less back and forth of floor samples, fewer people moving goods. In fact, the concept of store clearance would all but disappear, since your inventory's going to be virtual."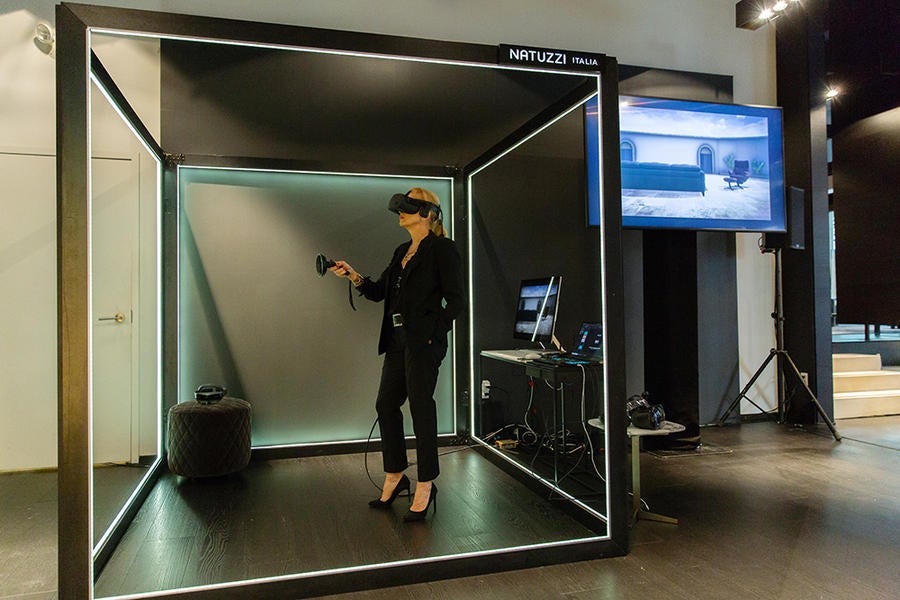 Terry Farrell, the mixed-reality director of marketing at Microsoft who worked on the Natuzzi project, believes that virtual reality is the next logical evolution of technology. "When personal computers came in, it was a profound update on where we were with desktops," he says. "Then, moving into smartphones, we were able to take that power mobile. Where we're going next—and where we think the industry is going—is really breaking free of the screens. When we think of a phone or a PC, how can we take the physical and digital worlds and blend them together?"