What do Playstation's Nathan Drake and interior designer Jamie Drake have in common? Aside from their names, possibly more than you'd think.
It's no secret that designers are ditching drafting tables and blueprints for programs that create real-time space renderings. Virtual and augmented reality and 3-D graphics were invented by the video game industry, but are becoming the norm within the design industry too. As a result, the two spheres are seeing talent crossover, and designers and architects are ditching their jobs at design firms for gaming companies.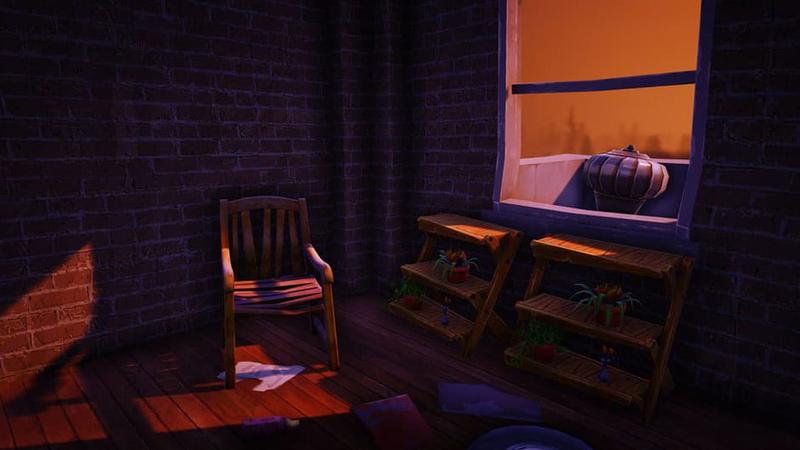 With so many technological advances in the way of 3-D visualization, there's been a big push for gaming and virtual entertainment companies to hire design professionals to lay out and create spaces and work on material design for games like Spider-Man and World of Warcraft. "All the things you do at a traditional interior design firm—instead of doing that for physical spaces, you're doing it for virtual ones," says Doug North Cook, assistant professor of immersive media at Chatham University in Pittsburgh. Some larger companies like Microsoft and Epic Games are even building teams of in-house designers, though North Cook warns that to land jobs like these, in addition to a design résumé, you must also have complementary experience, including "sophisticated 3-D modeling skills and a background in architecture and layouts."
Both gaming and interior firms use renderings to create rich interiors that feel real and authentic. That means getting down to the minutiae like making sure electrical outlets are carefully placed and that doors all have knobs. As video games become more realistic, it's the job of designers to create virtual rooms that match the layout and functionality of actual spaces, in part to help players easily navigate their way around games. "Using software like Unreal Engine, [architects and designers] now have an entire suite of architectural interfaces and tools to take files from Revit and blend them in and make them fully interactive and running in real-time three dimensionality," says North Cook.

"They're doing everything an architect would do, [achieving] a level of immersion that makes a game feel like you're in a real city. All of that is painstakingly created in excruciating, elaborate detail."
To reflect the need for design pros with video game experience, schools and interior design programs around the country are building training into curriculums. Students at the Fashion Institute of Technology in New York use programs like Revit, Rhino and SketchUp for 3-D visualization, says interior design department chair Carmita Sanchez-Fong. Her school teaches such programs so students who are interested in interactive environments and 3-D visualizations can find career paths after graduating, either within the gaming or design industries.
In 2019, North Cook is launching a new B.A. program in immersive media, in which the students will work on virtual and augmented reality projects: "We're taking this traditional architectural thinking and applying it to virtual and augmented reality experiences. We will be putting out graduates who [have] architectural thinking, but also have the skills and tools to be highly functional in an entertainment space, a game space, or at an architectural company doing renderings or implementation," he says.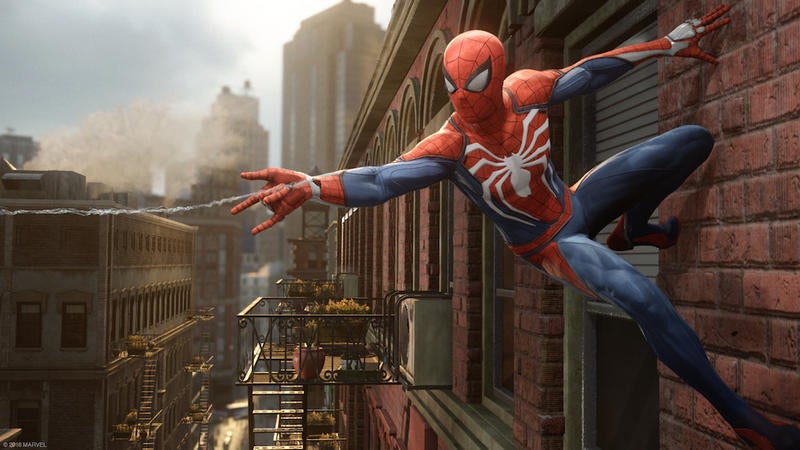 Courtesy of Insomniac Games
In video games, real-time renderings aren't always straightforward bedrooms and office buildings. Sanchez-Fong says World of Warcraft "has interior and exterior spaces that are very creative, mythic spaces that are fantasy-based." North Cook points to Marvel's Spider-Man, which was released earlier this year, in which Spidey swings on a web around New York and can enter buildings, explore interiors and climb through ventilation systems. "You're going down to sublevels of detail that you might not expect, where the building has doors and elevator shafts and HVAC systems," he says. "They're doing everything an architect would do, [achieving] a level of immersion that makes a game feel like you're in a real city. All of that is painstakingly created in excruciating, elaborate detail."

The opportunities in the gaming industry aren't just extensive, they are extremely lucrative.
The opportunities in the gaming industry aren't just extensive, they are extremely lucrative. When the highly anticipated game Red Dead Redemption 2 was released at the end of October, it sold $725 million worth of units in three days to become the second-biggest entertainment launch in history. (The only higher-grossing launch? Another video game, Grand Theft Auto V.) In Red Dead Redemption 2, players navigate a rugged landscape as the outlaw Arthur Morgan—hunting and trapping in the mountain wilderness, fishing along rivers and lakes, or visiting any number of towns, outposts and Indian reservations within five made-up states of the American West. It's an immersive cowboy experience, down to the items for sale in the general store.
Those carefully crafted details matter, and speak to gamers' desire for highly curated environments. In Fortnite, which makes $300 million per month from microtransactions within the game even though it's free to play, is set in modern-day, apocalyptic version of Earth where players roam outdoors collecting goods to build fortifications, then battle for victory. In World of Warcraft, which boasts more than 100 million registered players and grossed nearly $10 billion in 2017, players navigate through the fantasy world of Azeroth, complete with dungeons, spaceships and alien realms. Even in such imaginative worlds, the details still matter to make a player's experience believable.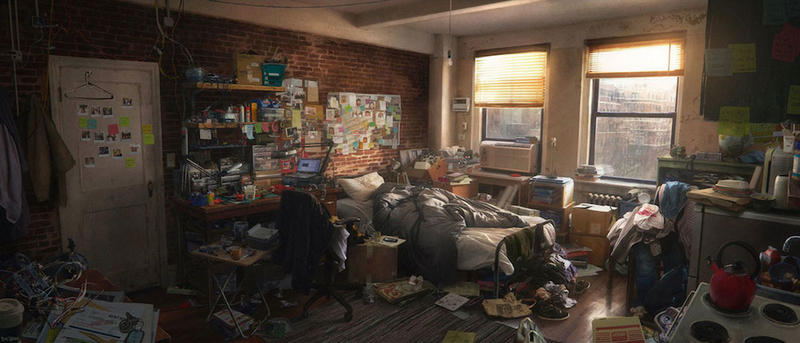 Courtesy of Insomniac Games
Among the top employers for designers in the gaming world are Blizzard (World of Warcraft), Epic Games (Fortnite), and Microsoft. At the same time, programs like Unreal Engine—originally developed by Epic Games to make the explosively popular Fortnite—are now used by architecture firms globally. "That's an example of people investing huge amounts of money to create really sophisticated 3-D tools," says North Cook. "That investment has moved from architecture and construction to gaming and interactive media. That's where the real innovation with 3-D rendering, 3-D graphics and 3-D modeling has really happened."
Now is the time for interior design and architecture firms to catch up, he says.