In the beginning, retail industry disruptors went direct to the consumer in a stunning repudiation of everything that previously existed, and it was the wave of the future. Then those brands went and disrupted their own models by opening their own stores, still forsaking the conventional wholesaling model in order to maintain control of the entire distribution process. Now, the disruptors are part of the disrupted.
Increasingly, brands in the home business that were once only direct-to-consumer are opening up their brands and products to traditional retailers—and in doing so, embracing the business model they once rejected.
At the recent Las Vegas Market, two of the biggest brands in the D2C home business—Casper and Resident (parent to Nectar and other labels)—both operated showrooms at the World Market Center facility, showing their lines to retailers working the show. This marked a dramatic change in how the direct sellers first envisioned their business model.
As we've seen in other areas of the direct-to-consumer business with companies like Warby Parker and Bonobos, the idea that you could just sell online has proven to be unrealistic—and incredibly expensive when it comes to customer acquisition. Casper and Resident themselves had already opened their own stores and extended their distribution (in a limited fashion) to third parties, at Target and Amazon, respectively. But their latest move in Vegas indicates that the two brands increasingly see their futures lying with broad retail distribution.
Resident is the umbrella name created in May for several of its mattress brands—besides Nectar, its lines include DreamCloud, Awara and Level—as well as furniture (Bundle, Cloverlane), rugs (Wovenly) and soon, home textiles under the 1771 Living label. The company first showed at Las Vegas Market in January and says it now sells into some 1,000 furniture stores, including well-known retailers like Nebraska Furniture Mart and American Furniture Warehouse.
According to Chris Walters, Resident's head of PR, social, influencer and strategic relationships, all four of the company's mattress brands are currently available at retail. "Our vision for Resident is to engage consumers where and how they want to shop, and retail is very much a part of that," says Walters. "Our process involves launching brands online where we can learn a lot about our consumer and how to bring the most value through our product offerings, and then evaluate retail as an additional means of enhancing the experience."
Resident also sells what it calls its "core products" online through Amazon, he says, and is "constantly evaluating retail partnerships, which includes online retailers." The company also operates one Nectar store at the Tyson's Corner shopping complex in northern Virginia and may do additional pop-ups for its other brands. In Las Vegas, it showed its first upholstery products under two different brand names: Bundle, which is shipped flat-pack at more promotional price levels; and Cloverlane Home, which will have both flat-pack and fully assembled, white-glove-delivered sectionals and sofas that range from $1,500 to over $3,000.
The company is clearly banking on broad retail distribution to support its growth. "Our proven business model is poised to dominate within the broader home furnishings category," said Resident founder Craig Schmeizer this spring in a statement marking the new branding announcement. "This [direct-to-consumer] 'brand-building model,' which we will replicate across Resident, lets us cater to specific consumer needs better than our competitors."
Ironically—or perhaps not—Casper's first-ever showroom was situated right next door to Resident in Las Vegas. However, the space was open by invitation only, complete with a greeter (or bouncer) at the entrance. Press were not invited in—but somewhat incongruously, the company held an off-site press event on the opening night of the show, and while spokespeople divulged few details, they did say that the company's presence at the show would seem to indicate it has broader distribution plans in mind.
Casper first moved into physical retailing with a partnership with West Elm in 2016; the collaboration ended the following year and was replaced with a broader program at Target that included accessories like bedding and pillows in addition to mattresses. At around the same time, the company said it planned to open as many as 200 of its own stores, although the number opened so far is believed to be far less, perhaps under 50. How this apparent broadening of its third-party retail distribution would impact both the Target tie-in or its own Casper stores remains to be seen, but one can guess that there may be sub-brands or other tiered product assortments to allow for multiple retail channels.
Some of the competitors in the DTC home furnishings and mattress space have opened their own stores and a few have smaller tie-in programs with select retailers. But the Resident and Casper moves represent a serious scaling up of the direct model that fully encompasses conventional legacy retailers. It is part of the ongoing evolution in retailing that continues to blur the lines between business models and brands. Don't look now, but the disruption has only just started.
____________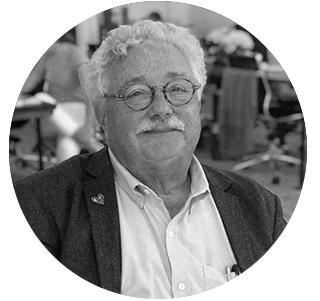 Warren Shoulberg is the former editor in chief for several leading B2B publications. He has been a guest lecturer at the Columbia University Graduate School of Business; received honors from the International Furnishings and Design Association and the Fashion Institute of Technology; and been cited by The Wall Street Journal, The New York Times, The Washington Post, CNN and other media as a leading industry expert. He was also a guest on the BOH podcast, and his Retail Watch columns offer deep industry insights on major markets and product categories.