When retailers first started selling items like books and CDs online, who could have possibly imagined that one of the most popular and widely bought consumer products would turn out to be something large, expensive and previously very much a personal, must-try-yourself item?
Mattresses have emerged as a monster e-commerce category, with an estimated 175 companies selling online. Many rely on the direct-to-consumer model, eschewing conventional store distribution—though that is rapidly changing. According to Wedbush Securities, which tracks the business, online mattress sales represent about 12 percent of the $16.5 billion business and are growing every year. Most of these are direct-to-consumer, bed-in-a-box type purchases from startups and digitally native companies, whose ranks include the likes of Casper, Purple, Boll & Branch, Tuft & Needle, Parachute, Hyphen, Leesa, Nectar, among other brands.
Taken all together, there is one logical conclusion: It's too many.
Sooner or later—and if history's any indication, it's probably sooner—there's going to be a massive shakeout in this category; the survivors will be the powerhouses that have built strategies and market positionings that can't be matched by the smaller players. The fact that this hasn't happened already is a testament to the antiquated business model the traditional mattress business used for decades: bright, garish stores where consumers tried out products for 30 or 40 seconds because they were too embarrassed to go any longer; a confusing array of product names and descriptions designed to combat comparison shopping and make consumers feel stupid; commissioned salespeople who … well, worked on commission and acted that way; and a general sense of sleep-shaming. ("What do you mean, your mattress is 10 years old?! Don't you know how bad that is for you?")
In short, the bedding business has long been ripe for disruption. All it took was the right product to make it happen—and that turned out to be the memory foam mattress, originally developed for NASA astronauts and perfect for scrunching up like a burrito and shipping straight to your doorstep.
The speed with which these online sellers have gained market share is both impressive and unexpected. Mattresses were once considered an online untouchable, along with carpeting and major appliances—product categories that were initially thought too big and bulky to be effectively sold through e-commerce. Of course, that turned out to be one of the many, many fallacies of online retailing, and the numbers today prove it.
That said, there just isn't room for everybody. It's why companies are staking out a spot on the distribution diagram that they hope will make them one of the survivors. Their strategies fall into one of five buckets:
1. Be the biggest. Casper's counting on this one. It was one of the first to get consumers' attention, and while hard stats prove elusive, the brand appears to retain that position. Casper, like many others, has moved into physical retailing with its own stores (40 or 50 now, with a goal upwards of 200) and third-party distribution, first through West Elm and now through a partnership with Target. Casper's endgame is most likely going public—the holy grail for many tech startups, but one suspects the company's books don't match the hype. That in itself is not enough to prevent an IPO, but it sure makes it more difficult. Look for the company to pull the trigger sooner rather than later to take advantage of what remains a relatively strong economy.
2. Sell out to the disrupted. Another common startup tactic, this strategy was employed by Tuft & Needle a year ago when it sold to Serta Simmons, one of the big two (in addition to Tempur-Sealy) in the legacy mattress business. It was called a merger, but when one company is so much larger than the other, it's really an acquisition. Tuft & Needle's move allowed it to be sold in conventional mattress and sleep shops—which were, of course, the original enemy in the direct-to-consumer universe. Business often makes strange bedfellows—literally.
3. Go public. While this is believed to be the ultimate Casper plan, Purple beat them to it two years ago when it merged with a public shell company created for the sole purpose of acquisitions. This reverse merger allowed the company to become a publicly traded entity without all the SEC proceedings and processes normally needed in such a move. This also forced Purple to show its financial hand, unlike its competitors, which has its pluses and minuses—much as its balance sheet. Sales for the first half of fiscal 2019 increased from $137 million to $187 million, while the net loss was about $8 million, which still represented an improvement over a year ago. It wouldn't be surprising if many of the other online mattress players had similar results, give or take some zeroes.
4. Go beyond mattresses. Taking a page from the traditional business handbook that says, "I have customers; what else can I sell them?," the company that came to market with Nectar mattresses has branched into a full range of home furnishing products, including furniture, rugs, decor and soon textiles, all under the Resident banner. It, too, has gone to a multichannel strategy, with its customer base stretching from Amazon to at least one of its own stores to over 1,000 conventional furniture retailers. Resident has also exhibited at the last two Las Vegas Market shows seeking wholesale customers, a move that may have prompted Casper to do the same this summer.
5. None of the above. That leaves more than 150 mattress companies that are trying for some other positioning. Some may ultimately follow their bigger competitors in tactics, while others could just be hanging on for a little bit of the action. With OEM (original equipment manufacturers) able to produce a nearly unlimited array of products, the cost of entry is relatively small: some inventory, a clever brand name, packaging and buying some search. These are the companies where the attrition will be the highest … not to mention the fastest.
The traditional mattress supply business has dozens of companies vying for market share, but the two big players dominate. In most consumer product categories, that pattern is quite familiar. It's why there's no question the online mattress business is in for a huge shakeout. The only question is when. Pleasant dreams …
____________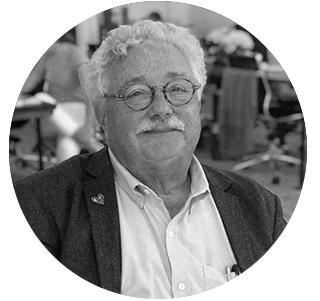 Warren Shoulberg is the former editor in chief for several leading B2B publications. He has been a guest lecturer at the Columbia University Graduate School of Business; received honors from the International Furnishings and Design Association and the Fashion Institute of Technology; and been cited by The Wall Street Journal, The New York Times, The Washington Post, CNN and other media as a leading industry expert. He was also a guest on the BOH podcast, and his Retail Watch columns offer deep industry insights on major markets and product categories.
Homepage photo: Shutterstock.com