It's Tuesday, the best day of the week—at least, for the BOH news desk. In our weekly digest, find a roundup of need-to-know (and nice-to-know) news.
BUSINESS NEWS
Summit, New Jersey–based bedding brand Boll & Branch got a $100 million strategic investment from private equity firm L Catterton's Flagship Buyout Fund. The funds will go toward growth, expansion of retail and wholesale sales, and continued support for the company's direct-to-consumer operations. Boll & Branch was founded in 2014 by Missy and Scott Tannen, who will continue to lead the brand; the company reached profitability in 2016, and has continued to expand its assortment of Fair Trade Certified bedding and bath products.
Christie's and 1stdibs have tallied the results of their first-ever collaboration—which brought a "buy it now" mentality to the venerable auction house's wares—and all signs point to success. The sell-through was more than double 1stdibs's average for short-term sales, and featured designer Juan Montoya will continue his partnership with the company as a seller on the platform and in the 1stdibs Gallery.
Patrick Byrne, the CEO of Overstock, resigned last week after sharing the news of his romance with a Russian agent. Byrne founded Overstock, a public e-tailer that sells furniture and bedding. "For two decades as the chief executive of the online retailer Overstock.com, Patrick Byrne has never been far from controversy," reported The New York Times. "Then, last week, [he] delivered the most eyebrow-lifting tale of all. Mr. Byrne ... disclosed that he had been in a romantic relationship with Maria Butina, a woman accused of being a Russian spy who tried to infiltrate circles of political power before the 2016 presidential election."
IKEA is establishing IKEA Home Smart as a stand-alone business unit at the company's headquarters in Sweden, reported HFN—a move that will funnel more resources toward the development of digital technology with expansion in the category in mind. IKEA has incorporated home tech into its product line since 2012, and recently released a set of home speakers/lamps in partnership with Sonos.
LAUNCHES, COLLABORATIONS AND PARTNERSHIPS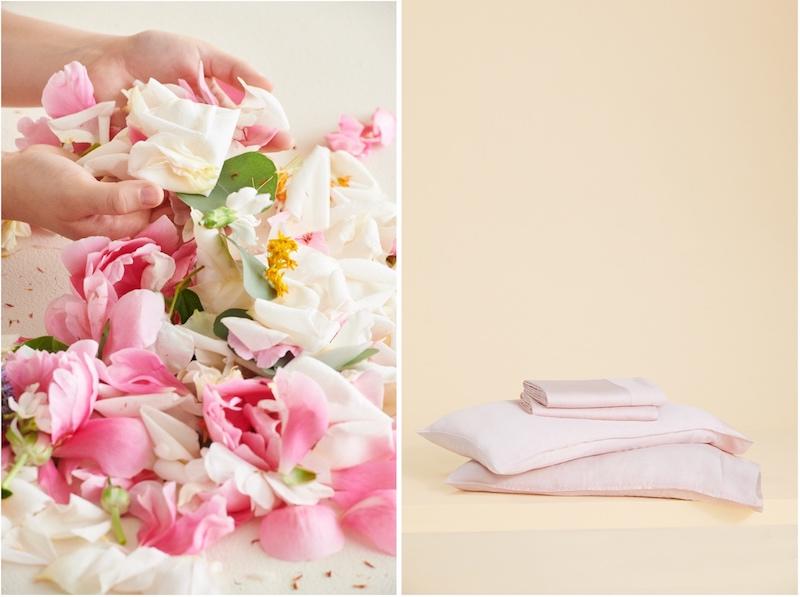 Bedding brand Buffy debuted a collection of naturally dyed sheets last week. This is its first dive into color, and the first time, it says, that any company has mass-produced naturally dyed fabric. Buffy worked with natural-dye experts Maria Elena Pombo in Brooklyn as well as Seattle-based Kathy Hattori on the collection of three colors.
On Monday, the International Interior Designers Association published the fourth volume of its book What Clients Want. The edition features 20 international workplace designs with brands like Associated Press and Vans.
OPENINGS, AUCTIONS AND EVENTS
Mario Buatta's New York home will hit the market at $4.9 million, reported the New York Post. The legendary designer passed away last October.
The Design Museum Foundation will open its latest exhibit, "We Design: People. Practice. Progress" in early October, showcasing the stories of creatives of all ages, genders, backgrounds, races and abilities and exploring the need for more diversity in the industry. Held at the Bruce C. Bolling Municipal Building in Roxbury, Massachusetts, the exhibit will be free and open to the public.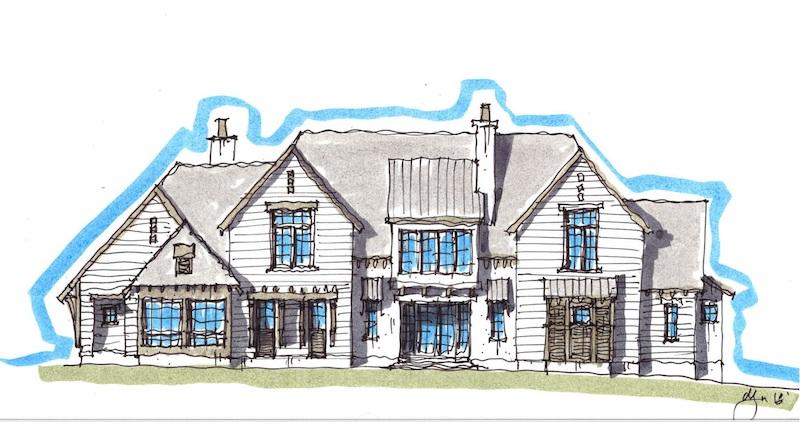 Courtesy of Home Design & Décor
The Interior Design Society Charlotte chapter is making a big splash for its debut designer showhouse in 2020. For one thing, there are three of them, built by three area home builders: Augusta Homes, Southern Cottage and Plattner Custom Builders. Forty-five local designers will participate, including Lauren Clement and Starr Miller. All proceeds will go toward Motor Racing Outreach, a nonprofit that helps serve vulnerable communities. "These [showhouses] will attract, inspire and entertain visitors from the Charlotte region and beyond who have an interest in interior design, real estate, community and philanthropy," Audrey Clawson, president of IDS Charlotte, tells Business of Home. "This is a great opportunity for the designers, vendors and sponsors of our community to showcase their products and services to a discerning viewing public, while giving back to the community."
RECOMMENDED READING
Fast Company took a deep dive into Wayfair's first store: "Unlike its competitors in the furniture space, like IKEA, West Elm, and Crate & Barrel, Wayfair does not specialize in a particular aesthetic or price point," wrote Elizabeth Segran. "This 3,400-square-foot store in Natick Mall, a few minutes drive from Boston, is organized to help consumers who are earlier in the design process and may find the gargantuan Wayfair catalog unwieldy."
CUE THE APPLAUSE
Minneapolis-based furniture company Room & Board is one of the top scorers on the 2019 Wood Furniture Scorecard, a collaborative ranking between the Sustainable Furnishings Council and the National Wildlife Federation. One hundred companies were examined based on wood sourcing practices and performance. By 2025, Room & Board hopes to source over half of its wood from sustainable or reclaimed sources.