ASID has named the winners of its annual National Awards. The awards, the highest level of recognition from the society, are given in four categories: Designer of Distinction, Design for Humanity, Design Innovation, and the Nancy Vincent McClelland Merit.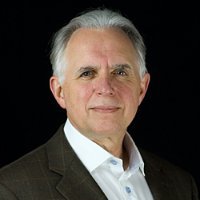 Steven Clem, principal, tvsdesign, was named ASID Designer of Distinction. "ASID is proud to support and recognize leading professionals who continually push boundaries to demonstrate the impact of design," says Randy Fiser, the organization's CEO. "Steven Clem is a true visionary who designs without ego and whose accomplishments inspire and teach us how design can make a significant, positive difference in the world."
Susan Szenasy, publisher and editor in chief of METROPOLIS magazine, was given the Design for Humanity Award, which recognizes contributions made to "improve the human experience through environmentally friendly and health-focused interior design projects or activities that demonstrate a far-reaching impact." Of her work, Fiser says, "She is indeed a humanitarian. She has dedicated her career to sharing the power of design with millions through Metropolis magazine's rich editorial and superior coverage of the best in interior design." 
The Design Museum Foundation, a nomadic, multi-site museum based in Boston, San Francisco, and Portland, Oregon, was named Design Innovation Award winner, honored for its ability to reach groups that traditional museums might not be able to address.
Lastly, Paula Wallace, founder and president of Savannah College of Art and Design, was named the 2017 Nancy Vincent McClelland Merit winner. Fiser described Wallace as "a trailblazer with a long list of accomplishments that inspire us to imagine the endless possibilities of her talents."