The Decorators Club is celebrating the winners of its annual Scholarship Awards tonight at a fundraiser at the Racquet Club in New York. "This year, we were all blown away by a residential project featuring a collection of Mexican pottery, a library with enticing curved spaces, an out-of-this world boutique for artificial intelligence devices, and a drop-dead chic design for an Italian cultural institute," says scholarship juror Courtney Coleman. "All of us wanted to experience that building!"
This is the second event to fete the winners of the creators of these designs—and the winners of this year's Decorator's Club Scholarship Awards. At the first, held at 200 Lex on April 19, students from the six participating New York design schools, deans, teachers and friends gathered as the monetary award winners were were named. A fundraising event tonight at the Racquet Club will celebrate the winners again, but with a special presentation: the third edition of the Decorators Club Masterclass Video series, which this year spotlights Mark and Alexa Hampton.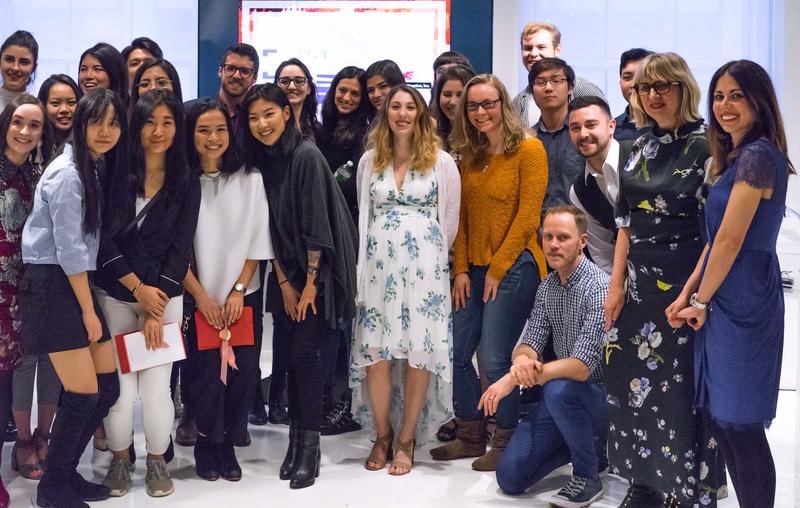 "There is no doubt that getting to participate in these awards juries is one of the most rewarding things about being a DC member. Not only is it a chance to see incredibly sophisticated projects, but jurors get to spend a day with other members, who invariably have a huge range of professional expertise, talking about what makes good design," Coleman says.
The Club's fund sponsors an annual portfolio competition and awards financial grants to students in New York college interior design programs, funded by the proceeds from fundraising events, the Jacqueline Beymer Lecture Series, and via corporate and individual sponsors and industry publications.
"'One child, one teacher, one book, one pen can change the world,'" scholarship co-chair Sarah Blank said, quoting education activist Malala Yousafzai. "These young design students will change our world! I congratulate each one of them. I would also like to thank Jim Druckman of 200 Lex for his continued support and his devotion to education."
The full lineup of Scholarship Award winners includes:
Nancy Mannucci Award for Universal Design
Stella Widjaya, Pratt Institute
Elsie May Gross Award for Residential Interiors
Xuan Dang, Pratt Institute
Decorators Club Scholarships for Design Excellence, 3rd Place
Xuan Dang, Pratt Institute
Decorators Club Scholarships for Design Excellence, 2nd Place
Alexandra Bean, Parsons The New School
Decorators Club Scholarships for Design Excellence, 1st Place
Ye Lim "Lindsay" Hoh, New York School of Interior Design
DCEF Residential Design Honorable Mention
Amaryllis Faria, Fashion Institute of Technology
DCEF Residential Design Competition Winner
Myra Cohen, Fashion Institute of Technology