This summer, 1stdibs made a big announcement: The company that first took the antiques market online would be opening a massive (and decidedly offline) space on the far west side of Manhattan. The 44,000-square-foot gallery in the Terminal Stores, which opens its doors in February for trade customers and consumers alike, will house 50 booths and signals a serious commitment to physical retail.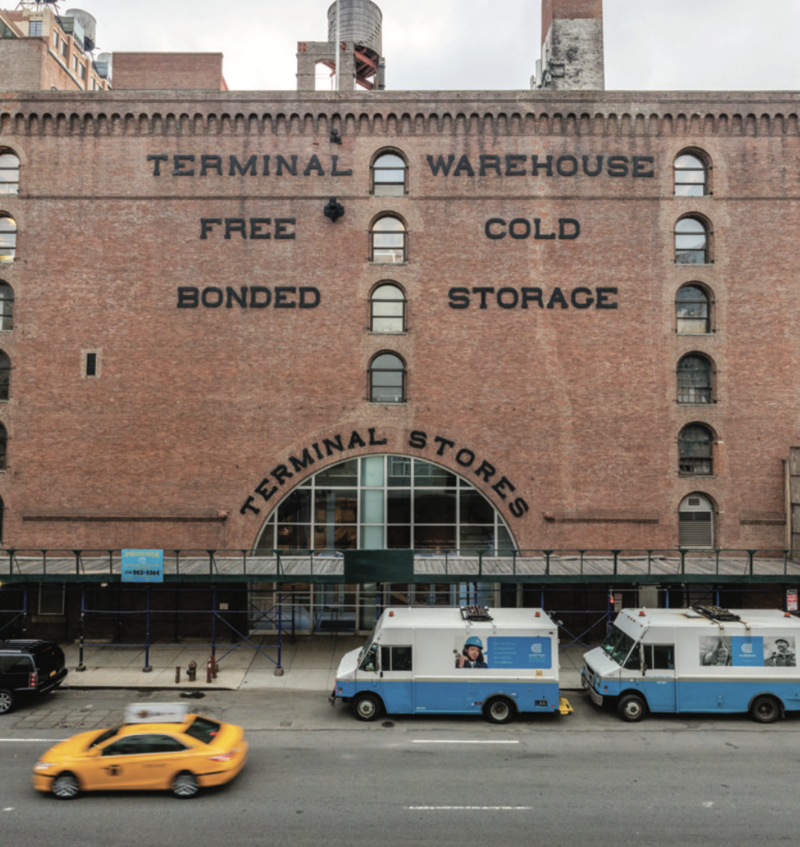 "We have quite a bit of data on the performance of our sellers, and we took all that into account," says Cristina Miller, 1stdibs's chief commercial officer, of the dealers coming into the space. (The company already has deep experience selling to the trade from the showroom floor, and just wrapped its eight-year partnership with the New York Design Center this fall.) "We were also very focused on feedback from our trade community."
The first wave of confirmed exhibitors includes a strong roster of the antique and vintage dealers 1stdibs has relied on to build its business, including Newel, Lost City Arts, 145 Antiques, Morentz, Bonnin Ashley and Area iD. The gallery will also feature a healthy number of the contemporary designers 1stdibs is hoping will become its next big market, with brands like DLV and Costantini locked in. A pair of marquee names—Thomas O'Brien's Aero Studios and designer Nate Berkus — bring some star power.
Designers can expect a few changes in the new showroom, including booths styled and curated by the individual dealers. Shoppers will be able to scan an item to see detailed product information on their phone, and 1stdibs sales staff will focus on connecting the physical inventory with the company's vast online selection. "Buyers increasingly expect a seamless experience," says Miller. "Even with 44,000 square feet, we will stock only a fraction of our nearly one million pieces, so integrating the two experiences is essential."
The dealers see a multitude of benefits from the platform's brick-and-mortar outlet: marketing buzz, a free sales staff and rock-bottom rent. "It wasn't a tough sell," says Jake Baer, CEO of antiques giant Newel. "It's like going to a trade show, only all year round." Brooklyn-based furniture craftsman Mark de la Vega of DLV plans to use his booth to showcase his showstopper: the Giac bed, a cast bronze piece that retails for $36,000. "It's the kind of piece people want to see and feel before they spend the money," he says.
Moving forward, 1stdibs sees online and in-person shopping as interconnected. "In terms of the future of retail, physical and digital will always coexist," says Miller. For many dealers, that's already the case: "We have a client coming in today to see a $30,000 piece today," explains Baer. "They discovered it on 1stdibs, but they want to see it in person too."
Confirmed exhibitors include Aero, Area iD, Inc., Bonnin Ashley,  Charles Burnand, Costantini, Craig Van Den Brulle, DLV, Highland Park, Karina Gentinetta, Kent Décor, Kerson Gallery, Lost City Arts, Manfredi Style, Modern Drama, Nate Berkus, Newel, Phiilia Galerie, Solo Modern, and 145 Antiques.