1stdibs has announced that, come January 2019, it will have a new home. The antiques marketplace will move to the Terminal Stores Building on Manhattan's Far West Side. Its first-ever retail space, at the New York Design Center at 200 Lexington, will remain, operating now as The Gallery at 200 Lex.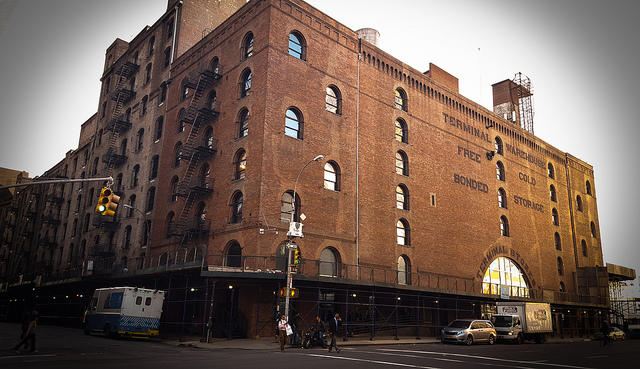 "The new showroom space signals how we're evolving as a company, and it is important that our offline experience is tightly integrated with our online experience," explains David Rosenblatt, chief executive officer of 1stdibs. "For instance, the new showroom will offer the ability for shoppers to scan an item to instantly display that item on their phone, see detailed product information, and save that item for future viewing. Overall, we're focused on providing a valuable resource—online and off—to the design community, and the new showroom supports that goal."
The new space, which measures 45,000 square feet, will be open to the design trade and consumers alike. Benefits available to the trade only include the Trade Rewards program, buyer protection and 1stdibs-managed shipping. The space will comprise more than 50 dealer outposts, and will host a selection of events and exhibitions.
Previous exhibits at the company's 200 Lex location—which had spanned some 33,000 square feet—included the artist Rochelle Udell's chair exhibit "Where Do You Sit in Life?"; an exposition featuring the work of five MFA grads from the Rhode Island School of Design's Textiles program; "Adja Yunkers (1900–1983) Rediscovered"; and others.
The company wouldn't confirm a final list of vendors.
Rosenblatt recently appeared on the Business of Home podcast to discuss 1stdibs' data-driven infrastructure, in addition to his plans for expanding the company's trade program offerings and launching new and custom products.