1STDIBS launched its trade program 2 1/2 years ago. Today, the service has 40,000-plus members who are on track to spend some $70 million this year. Why, and how? Sarah Liebel, general manager of trade at 1stdibs, discusses the site's growth in e-commerce (and its improved trade program benefits) with EAL.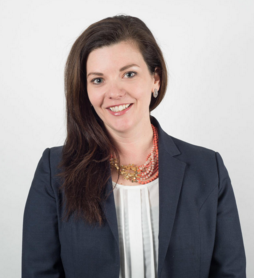 1stdibs attributes the growth to the site's vendor-specific benefits. "Members of the program receive an exclusive site experience that's designed for professionals and includes Net Price; the ability to create and customize invoices; the ability to place items on hold; and our new workflow tool, My Workspace," says Liebel. "Additionally, the program includes benefits and services not available to end consumers. For example, our trade-returns guarantee allows designers to return most items even if the dealer has an 'All sales are final' policy."
"We also recently relaunched our rewards program, which offers designers both cash back and, for our most loyal firms, the opportunity to be promoted to 1stdibs' affluent consumer base," she explains. "Last, we have a team of almost 100 people dedicated to our trade clients."
Those initiatives have led to direct impact among trade community members. "We've seen the trade react positively to these changes: Just 2 1/2 years ago, trade spend on the platform was virtually zero, and now we are track to achieve over $70 million in 2018," Liebel tells EAL.
The site experienced particular growth in e-commerce over Q1 2013 to Q1 2018. "There are many factors that contributed to the growth. Most importantly, consumers and designers have become increasingly comfortable buying high-end design online and increasingly, online is their preferred channel," Liebel says. "We have helped drive that change in behavior by investing significantly in making the buying experience as frictionless as possible."
Liebel also attributes the uptick to services and tools 1stdibs has today that it didn't have when it launched e-commerce, including the mobile app, buyer protection, and facilitated shipping. "We now have a logistics team that handles the shipping for almost half of the site's orders," she says.
"Last, we've added a lot of fantastic sellers to the site to help make sure we have the items that buyers are looking for. This includes more vintage and antique pieces, but also our New & Custom category, which we rolled out 18 months ago."