During the pandemic, Aly Morford and Leigh Lincoln of Newport Beach, California–based design firm Pure Salt received an influx of new client inquiries—but it wasn't long before the number of requests began to exceed the realm of possibility. One thought stuck out in their minds: If only they could send their would-be clients to design school to learn how to craft their own spaces, the Pure Salt way.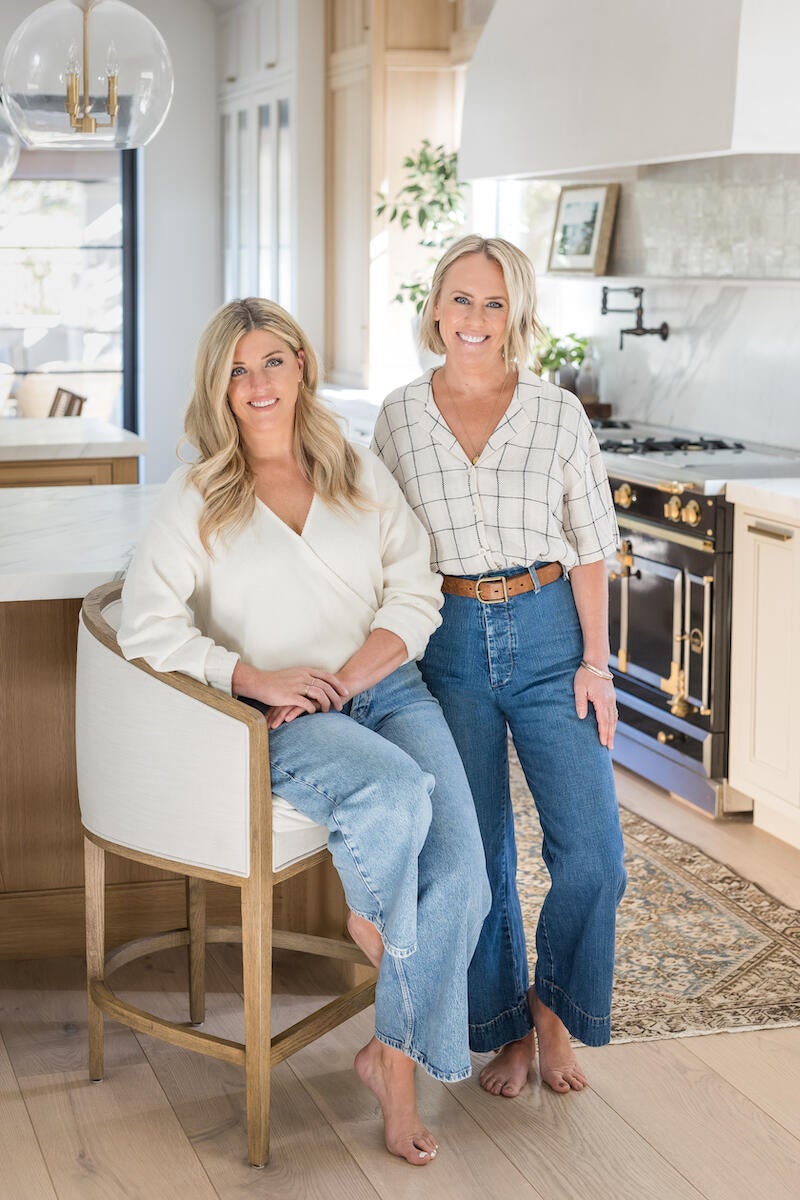 Courtesy of Pure Salt Interiors
The idea proved to be less far-fetched as it initially seemed. Late last month, the pair launched Design School—an online platform where fans of the firm can enroll in courses taught by Morford and Lincoln, who instruct homeowners on how to remake their spaces in Pure Salt's coastal, naturally inspired aesthetic. Each course costs $750; in return, enrollees can access the online video course and educational materials to guide their redesign process, along with an online community platform, product recommendations and a discount on Pure Salt's private-label line. "There's this big pocket [of people] that we saw where we were like, 'We can help them'—not in the way we're helping clients or online [shoppers], but still in a really useful, hands-on way," says Morford.
The Design School curriculum focuses more on practical skills than abstract theory, instructing homeowners on how to put design principles into practice during every step of the interior design process, from renovations to furniture selection and styling. Neither Morford nor Lincoln attended formal interior design programs, and their lessons mirror the on-the-job skills they learned as they pivoted into the industry after careers in business (Morford) and advertising (Lincoln). "A lot of our design background has come from true, hands-on life experience—which, to me, is the most valuable kind," says Morford. "Especially when it comes to construction, styling, furnishing, there are a lot of things that are not taught in design school."
Launching with three course offerings, the program reflects the firm's own three-part process: A renovation-focused course introduces students to the fundamentals of floor plan logistics, budgeting, electrical plans, lighting and selecting finishes; a furnishing course takes homeowners through vision-boarding and design theory, instructing on how to achieve proper scale, proportion and balance when selecting furnishings; and a styling course addresses finishing touches, from cleaning out clutter and adding plants to choosing bedding and selecting accessories. Each course contains modules with written instructions and prerecorded video content—a mix of Morford and Lincoln talking to the camera or demonstrating things like laying tile or hanging drapery. Additional outside resources are also integrated, from Pinterest boards on Scandinavian design to a checklist for the permitting and approval process. In between lessons, users are prompted to stop and record information about their own spaces—reflecting on, for example, their own use of space in the section on vision-boarding.
The course also prompts students to share milestones like mood boards, design plans and completed project photos with fellow Design School enrollees on the platform's internal community message board, where students can also interact with Morford, Lincoln and the rest of the Pure Salt design team. "Participants can ask questions, engage, share their experiences—just really cultivate a community," says Lincoln.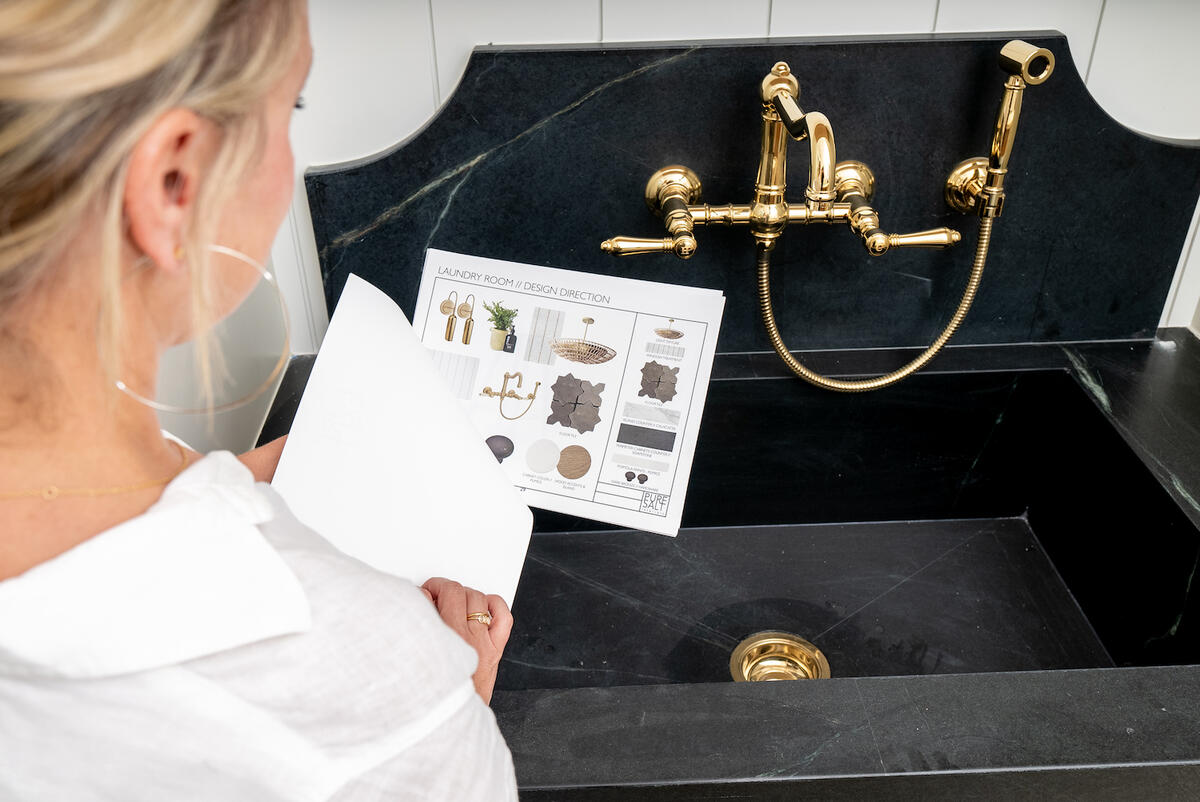 Courtesy of Pure Salt Interiors
For Morford and Lincoln, creating a space for learning and connection is deeply intertwined with their mission as designers. "Our overall goal from the beginning of Pure Salt was: How do we create more of this lifestyle brand, this way of helping people live a certain way—both functionally and in a calm, relaxed, comfortable space?" says Lincoln. "In an effort to try to become a lifestyle brand, we thought, 'How can we also serve more people, even if we can't physically be designing that many people's homes?'"
While Design School participants can opt for Pure Salt–approved style and product choices, the curriculum leaves room for participants to develop their own design decision-making skills. Early feedback from students has even included inquiries about the possibility of a course around the business angle of launching a design firm—a query Lincoln and Morford took as a sign that their message is getting through.
"We really wanted to communicate to the Design School audience that [your design] has to feel right for you," says Lincoln. "You're creating this [space] for you. That's the number-one thing we're trying to explain through the courses: having people give themselves permission to have an opinion and make sure that it works for them."
Homepage image: The pair launched Design School last month—an online platform where fans of the firm can enroll in courses taught by Morford and Lincoln | Courtesy of Pure Salt Interiors