We live in a disruptive time. It seems like every week sees the introduction of a new company threatening to cut out the pernicious middlemen and deliver quality direct to the consumer online at a reduced cost. Toothbrushes? Disrupted. Taxis? Disrupted. Olive oil? Being disrupted as we speak.
Amid the deluge, it's easy to forget that the direct-to-consumer playbook is a decade old, and many of the companies that first vaulted to market with a disruptive business model are now aging into maturity. They face new challenges, new competitors, and the slow fade of the hype that accompanied their initial launch. Simply put, the strategies that got them to $1 million in revenue can't get them to $100 million. Some are accepting the limitations of a direct-to-consumer model. Others, like Parachute's Ariel Kaye, are trying to break right through them (carefully).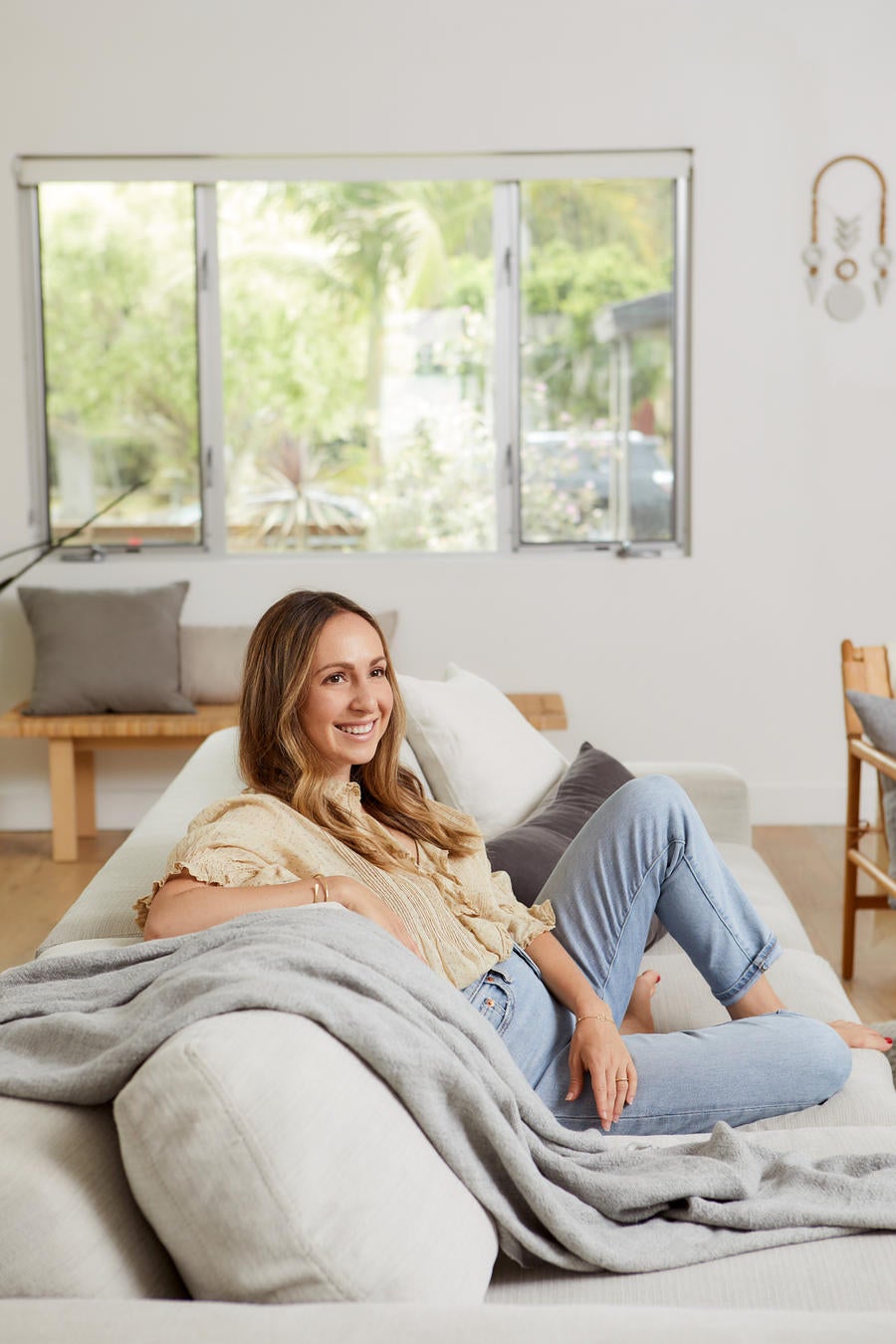 "When it comes to our growth goals, the sky is the limit," Kaye tells Business of Home. "But we also want to be a healthy business, one that is profitable and successful 100 years from now. We're aiming to be a household name."
Founded in 2014 by Kaye, a former advertising executive, the brand's initial premise was: luxury linens, sold online, at an affordable price. Like a lot of D2C brands, it focused on one niche and attempted to own it. But after a round of venture capital funding in 2018 to the tune of $30 million, Parachute has been growing into other rooms in the house (the brand now sells rugs, napkins and laundry detergent). Today, a visitor to Parachute's website, or one of its seven retail locations, would be forgiven for thinking the brand wasn't a direct-to-consumer bedding startup, but a West Elm competitor. Kaye says that was the plan from the beginning.
"Growing into other areas of the home beyond the bedroom is something I've talked about with our investors even prior to launch. We started with bedding because it provided a great way to create a personal connection with our customers in the most intimate room of the home," she tells BOH.
Call it the next chapter of the disruptive playbook—moving beyond simply offering a good deal and into capitalizing on a relationship with consumers. The goal is not simply to grow vertically, but horizontally as well: Unlike Warby Parker, which is mainly attempting to reach more people with the same product, Parachute is attempting to reach more consumers with more offerings.
The reasons are partly competitive: It turns out that cutting out middlemen and offering quality for less online is not, on its own, a defensible position. Indeed, many Parachute competitors have sprung up in the last five years, all offering minor variations on the same concept. What's harder to replicate is a close bond between brand and consumer, one that Kaye has carefully fostered—she says that one third of Parachute's business comes from repeat customers.
"We focus on being in the relationship business, not the transaction business," she says. "Of course we want people to shop and buy our products and love them and use them, but at the end of the day, we focus on people having a positive Parachute experience regardless of whether they end up shopping with us."
Kaye is hoping that all that goodwill will carry over into other categories, and that customers who have come to trust the brand for linen will follow Parachute wherever it goes. She has reason to believe she'll be successful—Kaye says the company's launch of its own mattresses in January proved it could break out of its lane.
"Our mattress was so different than anything we've ever done before. It's a completely different form factor, and requires a different supply chain and shipping experience than our previous products," she says. "There was a lot of testing, tweaking and learning—some of which has been done post-launch. But it's been so exciting and rewarding to see how many people love our mattress. And one of the biggest signals that we've created something unique is the number of mattress purchasers who are first-time Parachute customers."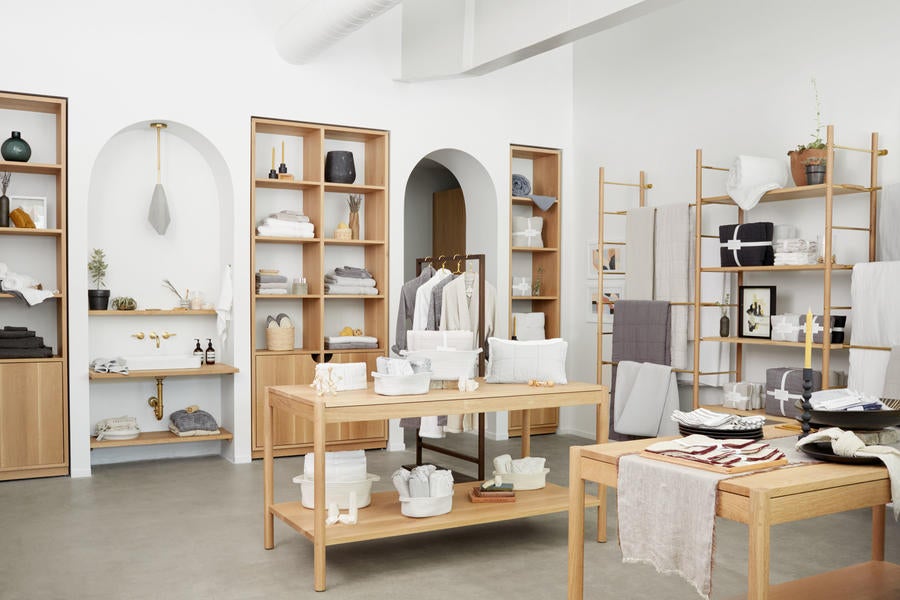 Of course, it's difficult to go from having a laser focus on one product to suddenly tackling dozens. That carefully built-up relationship with customers is a fragile thing, and it only takes a few dud products to break trust. But Kaye is confident that the processes Parachute has developed will stand it in good stead as she takes risks.
"As we continue to grow, we are looking to touch more categories in the home world, but in a way that's cohesive and not overwhelming," she says. "For example, if we're approaching napkins or rugs, we're not looking to launch 50 SKUs—it's more about considering what two to three styles make sense for our customer, will be easy to take care of, and will last over time."
Kaye is also hopeful that Parachute's growing brick-and-mortar presence will help it build the connection with consumers. The company has seven retail locations, and is planning on opening 20 by the end of 2020. Kaye describes herself as enthusiastically bullish on retail, but it's probably more accurate to say that she's bullish on "new" retail. Parachute locations aren't heavily sales driven; the goal is not so much to move product in store, but to simply engage with customers (who may end up buying online). To that end, the stores are designed around presentation rather than shelf space, and feature regular events to keep customers coming in.
While retail can be leveraged in many new ways, an old truth still applies: It's expensive. Parachute is spending a considerable chunk of change building out its product offerings and growing its retail presence. Kaye says the company is also spending venture money on tech infrastructure, bringing the company's digital design team in-house and shooting to provide a better online experience.
Parachute isn't the only one spending to grow. Two weeks ago, competitor Boll & Branch announced a $100 million investment. Like Parachute, the brand has expanded its product offerings outside of bedding and has experimented with physical retail (though Boll & Branch currently only has one store). The company also has a mattress. Is there room for more than one middleman-slaying home brand? Kaye thinks so.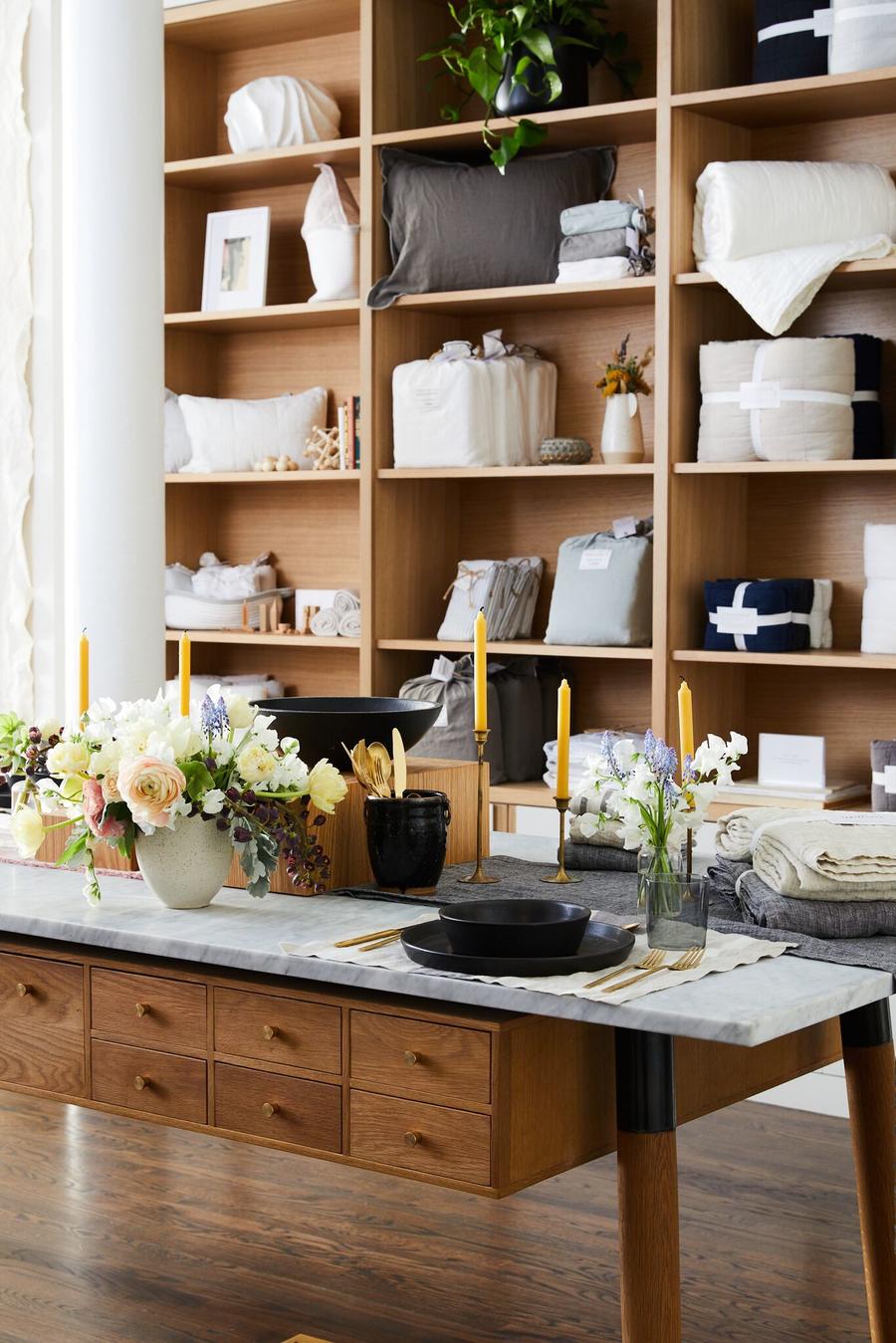 "I think there's room for many players and many styles," she says. "We're a part of massive category. In some ways the success of other brands is our success—it brings attention to our category as a whole and reinforces that there are options for shopping for home essentials beyond big-box retailers."
Kaye pitched a broadly inclusive vision for the future of retail, somewhat at odds with the David and Goliath narrative that accompanied the debut of many direct-to-consumer startups. The idea of one disruptive company storming in and completely owning a category is out. Harmony, and a heterogeneous marketplace, is in. "I think there will be big-box retailers forever. There's definitely room for many types of shoppers and stores," says Kaye. "But I do think that bigger-box retailers will also take cues from smaller startups. The retail landscape is going to shift and change, and there will be lots of ways to buy, both on and offline."
Towards the end of our conversation, I made the mistake of asking Kaye what kept her up at night—the wrong question for the CEO of a bedding company. "I sleep great!" she said with a laugh. But the biggest challenge she says she faces is maintaining culture.
"We started as a team of one, then there were eight people around a table, then 65 people around a much larger office—some members of our team have been here since the very beginning," she says. "Making sure my employees are happy is what keeps me up at night. It's what this whole thing is all about, creating a place where people love to work. The success of your business is so tied to the happiness of your team."
It will certainly be tough as Parachute grows bigger and bigger (including its retail employees, the company now employs more than 100 people). However, one gets the sense it's the kind of problem Kaye wants to have. I asked her if Parachute could one day be as big as Walmart.
"Sure," she replies. "Why not?"